Connecting your CRM system with Prezentor is an excellent way to avoid having to input data into both systems. Prezentor will automatically pull all information from your CRM system, for example clients, planned meetings etc. as well as automatically sending all information back, such as the details of the meeting, reports, and more.

Follow these steps to connect your CRM with Prezentor.

In the Backend:
1. Login to your backend account and click on your name/profile in the top right corner.
2. Go to 'CRM integration' and select the CRM provider you wish to integrate with.
3. Enter your CRM credentials and click on 'Save'.




We are always working on getting more CRM systems integrated with Prezentor. If your system is not on the list, contact us to know whether it will be available soon.



BCC recipient for CRM integration
Most CRM systems have a BCC e-mail address. By using this setting, all e-mails sent from Prezentor will generate a copy to the BCC e-mail address and thereby the CRM system.
No other information about the meeting or customer is sent this way - only the e-mail.
We use this setting with our own CRM system, Salesforce, and it works perfectly!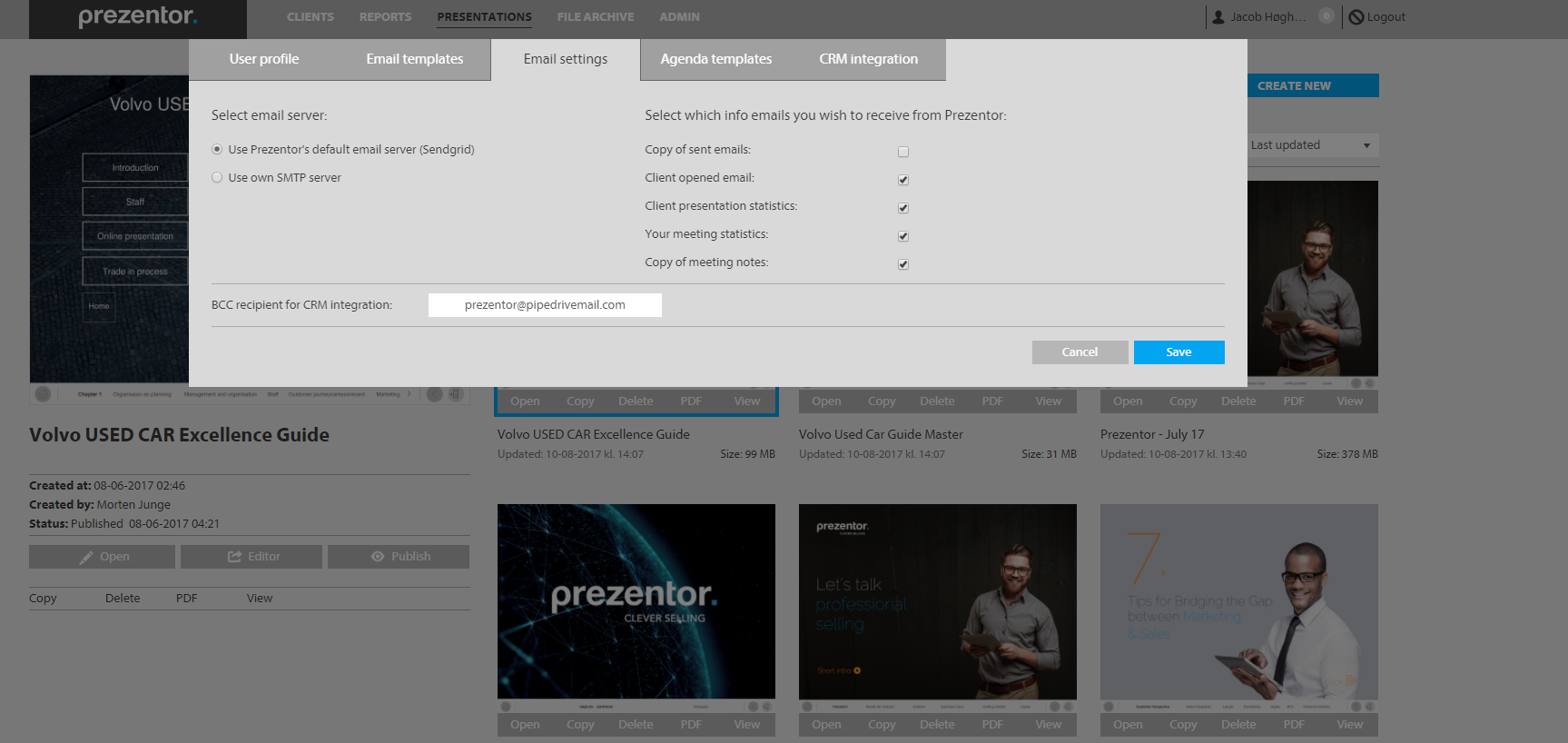 Please see these PDFs on how to setup the integration with Prezentor.