The Calendar integration for Outlook is a fantastic feature that allows you to skip manually planning your meetings in the app by automatically synchronizing your Outlook Calendar with Prezentor.

If you've purchased the Calendar integration for Outlook add-on, then you can get set up and begin to use it easily!

If you're interested in purchasing the integration as an add-on, then please contact our support team.

Here's how to activate the Calendar Integration:

First, sign into the Prezentor App with your Prezentor login details.

Next, click on the "Actions" menu, followed by "Meetings", "Planned Meetings" and then at the top right hand corner of your screen, click on "Calendars"

You will then be able to toggle the "Microsoft" Calendar button on.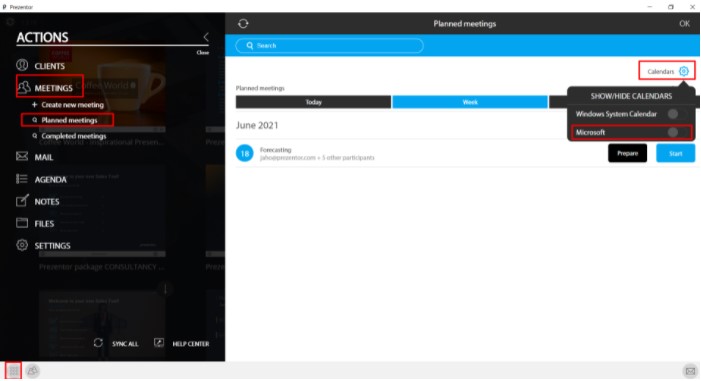 When you do so, you'll get a pop-up which prompts you to sign into your Microsoft account.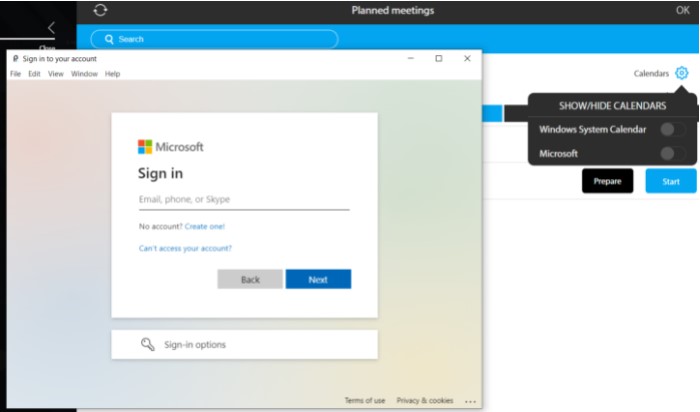 After signing in, you will then see which email calendar is activated.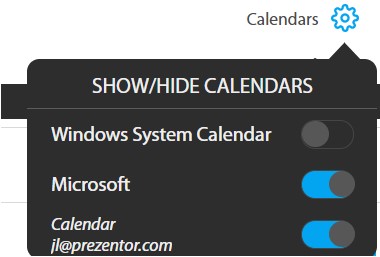 You will now be able to see all your upcoming meetings that are in your Outlook Calendar, as planned meetings in your Prezentor app. You can use the "Prepare" and "Edit" buttons to add content to these meetings, such as slides, an agenda, attachments and more.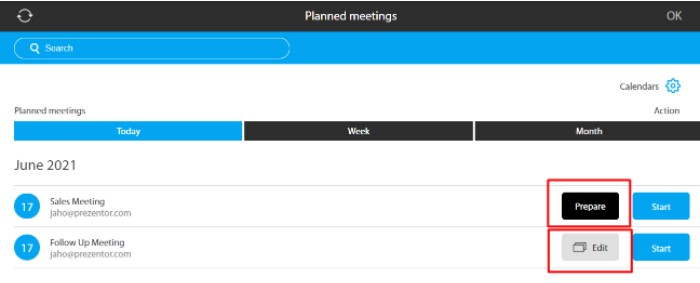 Please note that in order to show these slides during the meeting, you will need to open your Prezentor app and press "Start". If your meeting is virtual, you will need to share your screen on your chosen screen-sharing application (for example Microsoft Teams, Zoom, etc.)

If your Prezentor account is Synchronized with your CRM system, then once this meeting ends, all activity that took place will be sent to your CRM system and available to view there under the relevant contacts.

To learn more about synchronizing with your CRM system, please check out this article.