Input fields are text and numerical boxes which create exit values that are able to be edited in the presentation.

When using a regular text box, the published presentation's text is fixed in place. However, when using an input field, this text can be temporarily edited in-meeting. The presentation will then revert to its default state once the meeting has been completed, and new text or numbers can then be written in their place in the next meeting.

The input field widgets can be found in the +Content section, and when clicking on them, you can choose between a text input or a number input.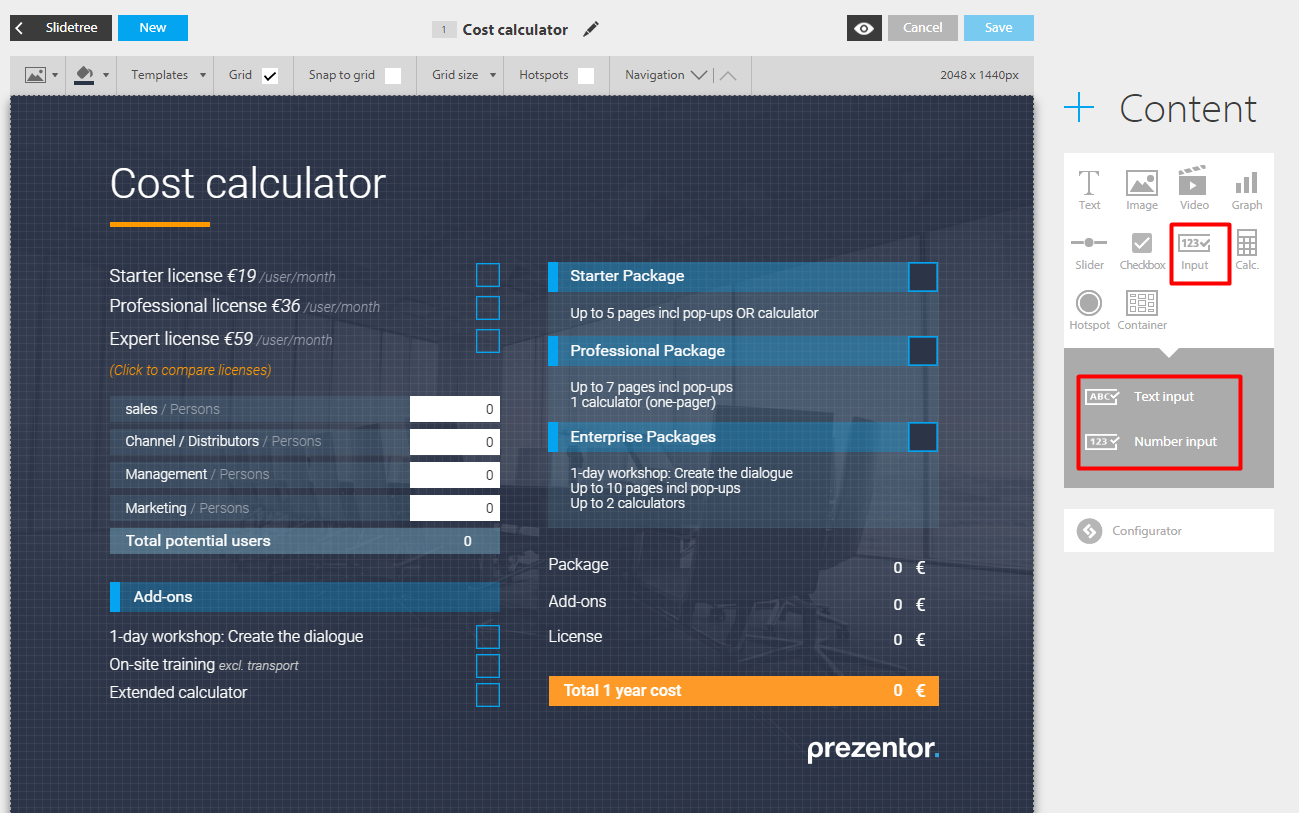 You can see when a text box is an input field by hovering over it. Instead of saying T1 (Text) it will either say I1 or N1.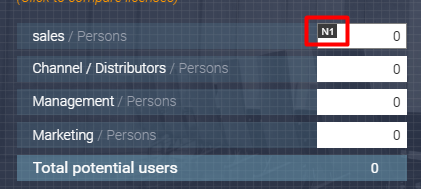 Now, in the meeting, you'll be able to type in whatever numbers are relevant for the meeting. As this input field's default exit value is 0, no matter what number you type in during the meeting, the number will revert to 0 on the next meeting.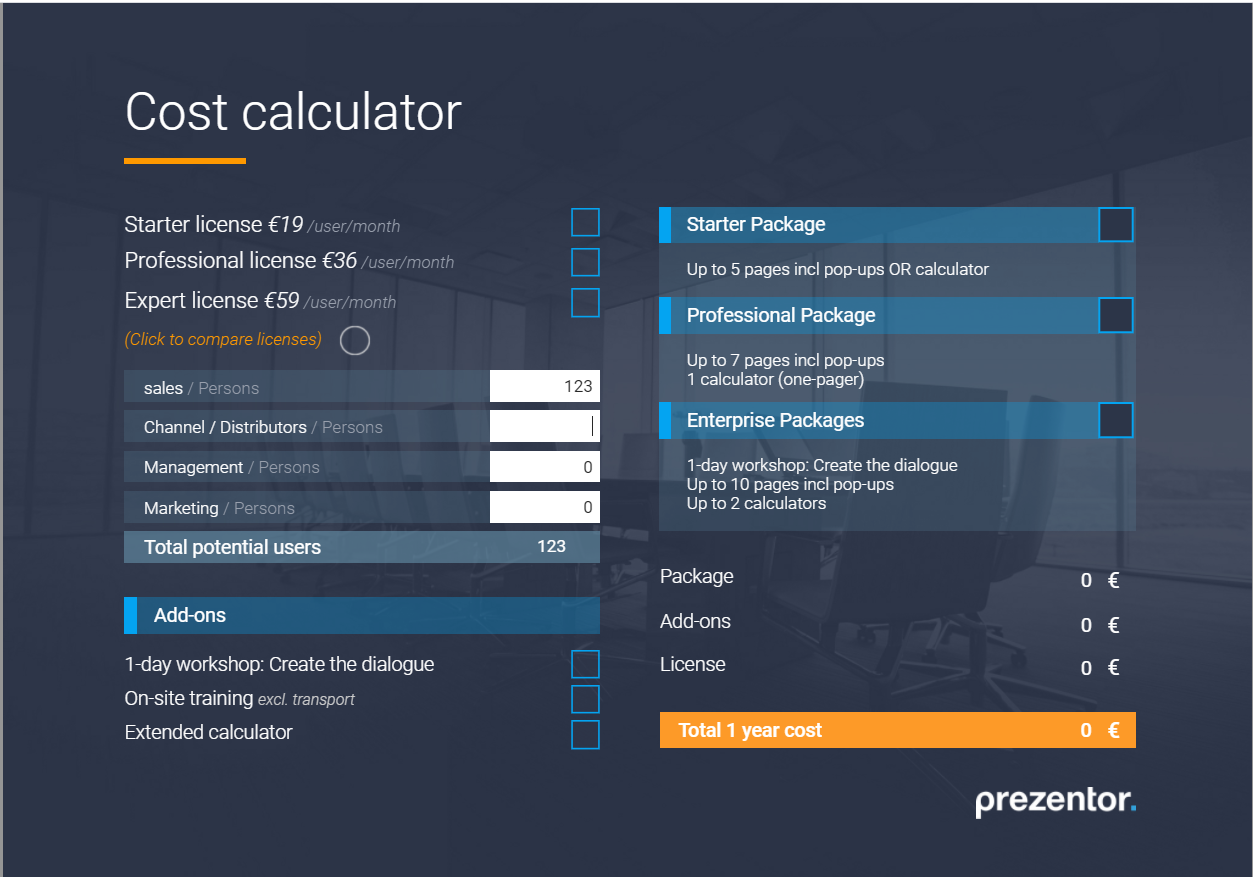 Presentations that are mailed to clients during or after the meeting have the option to send them with the exit value that were input during the meeting, so that the client can review exactly what was discussed.

Number input fields can be linked to calculations like other numerical-based widgets such as sliders and checkboxes.

You can also use text input fields in a variety of ways, for example instead of an "Other" box on a form, the client can type in what their 'other' answer is, or else a large text input box could serve as an in-presentation note box.

To understand the full benefit of exit values, please watch this tutorial: