With the Prezentor colour picker, it's possible to upload any colour on the spectrum by entering its HEX Code.


A HEX code is a hashtag (#) followed by a 6 alpha-numerical code. The combination of the code indicates a specific shade.
There are several reasons you might want to find the HEX Code, including: if you don't have access to your company colour's HEX codes in order to create branding, or maybe you'd like to make some of the text on the page the same as an element in a picture you've just uploaded.
Whatever your reason for wanting to find out the code of a specific colour may be, there's a very easy way to do it.
We recommend using Google Chrome for Prezentor. For this "tip", you'll need to download ColorPick Eyedropper, which is a Chrome Extension.
First, go to the Chrome web store, and then type in ColorPick Eyedropper (or click here)
Install it, and then at the right hand side of your search bar, the extension logo will appear as a colour wheel, like so:

Click on this logo, and a selector icon will appear. When you scroll over any colour appearing on a Google Chrome page, you'll be able to see the HEX Code. So simply scroll over the shade you want, and then click. The HEX Code will appear, and you can then copy this by double clicking on it and pressing Ctrl+c on Windows (Command+c on a Mac).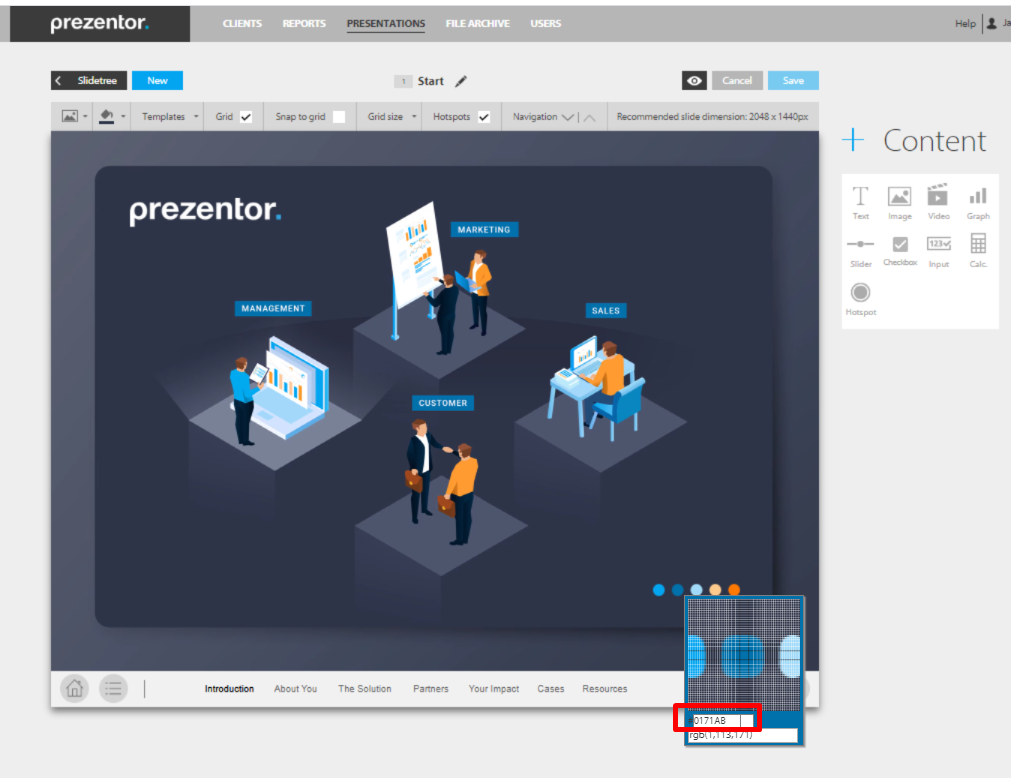 Next, go to Prezentor's colour selector, highlight the HEX Code underneath the colour box, and press Ctrl+V (Command+V) to paste. Press "Choose" and this colour will now be set.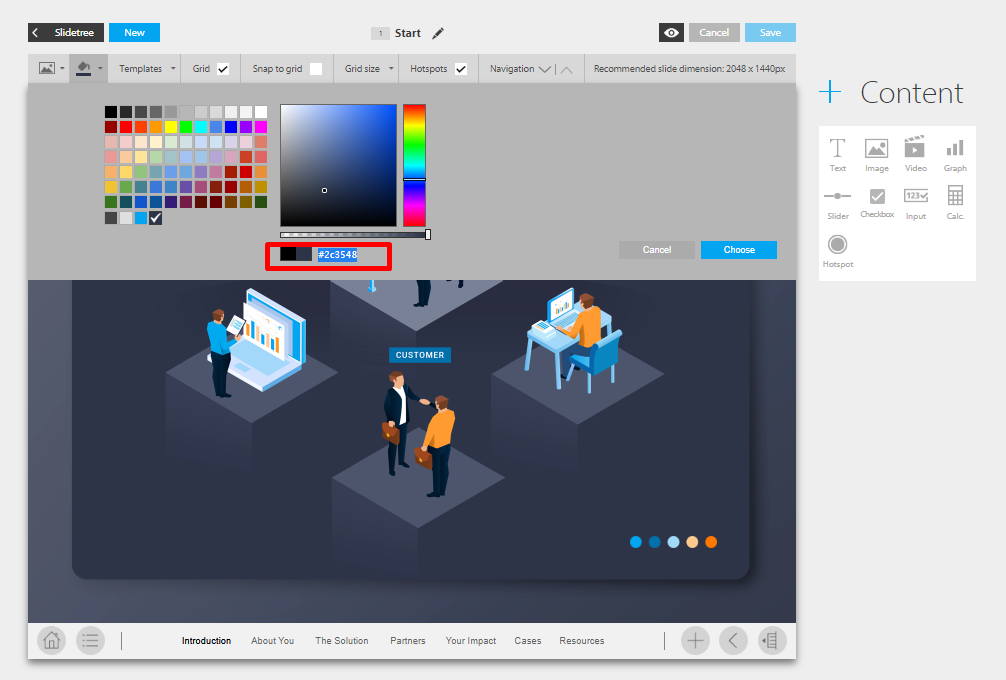 If you'd like easy access to this colour, ask an Administrator (if you're not one yourself), to navigate to Company Settings. Here they can choose the HEX code and set it as a brand colour. After this, it will always appear on the bottom bar of the colour boxes on the left, so you can easily use it at any time without having to find the code each time.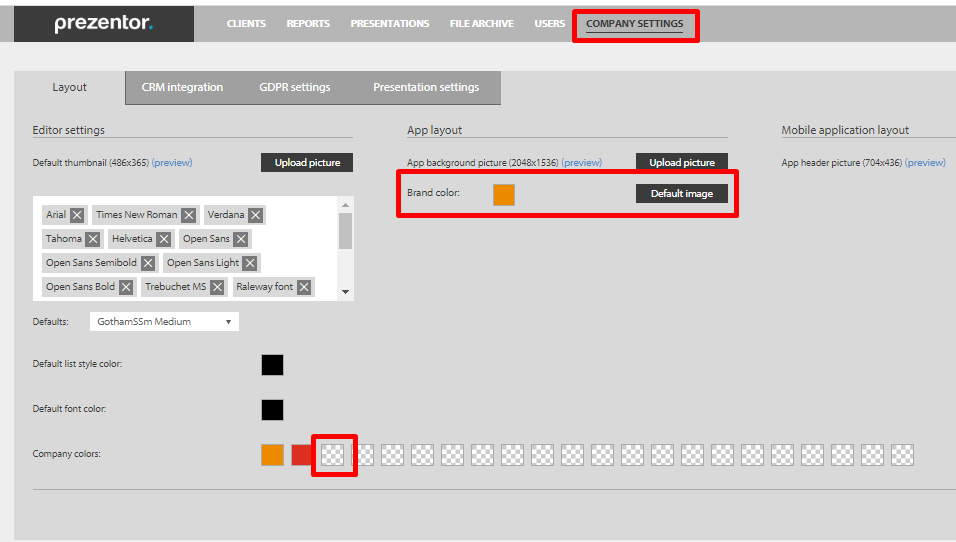 To read more about how to make effective branding by using colours and more, check out our blog by Clicking Here.