It can be a big time-saver to copy content from one slide to another, rather than adding the same content to each individual slide multiple times.

To copy content, first select it (you'll see when content has been selected by the drag boxes appearing at its edges) then clicking "Copy widget to..." followed by the slide you wish to copy it to, and then click "copy."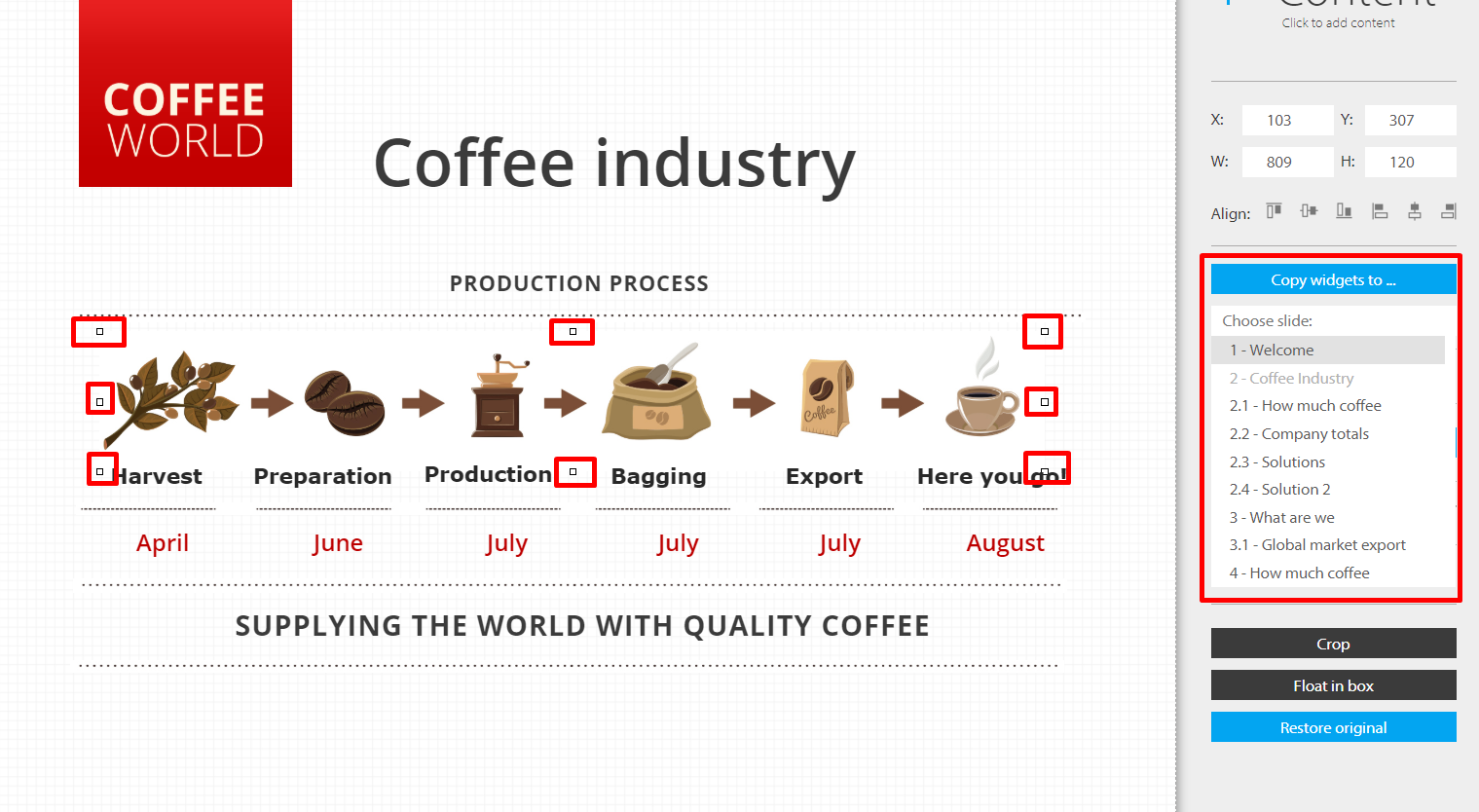 It's also possible to copy a hotspot to a slide, as well as copying any content within a popup to a main slide.
Simply go to the slide, click on the hotspot, and then follow the same procedure as before.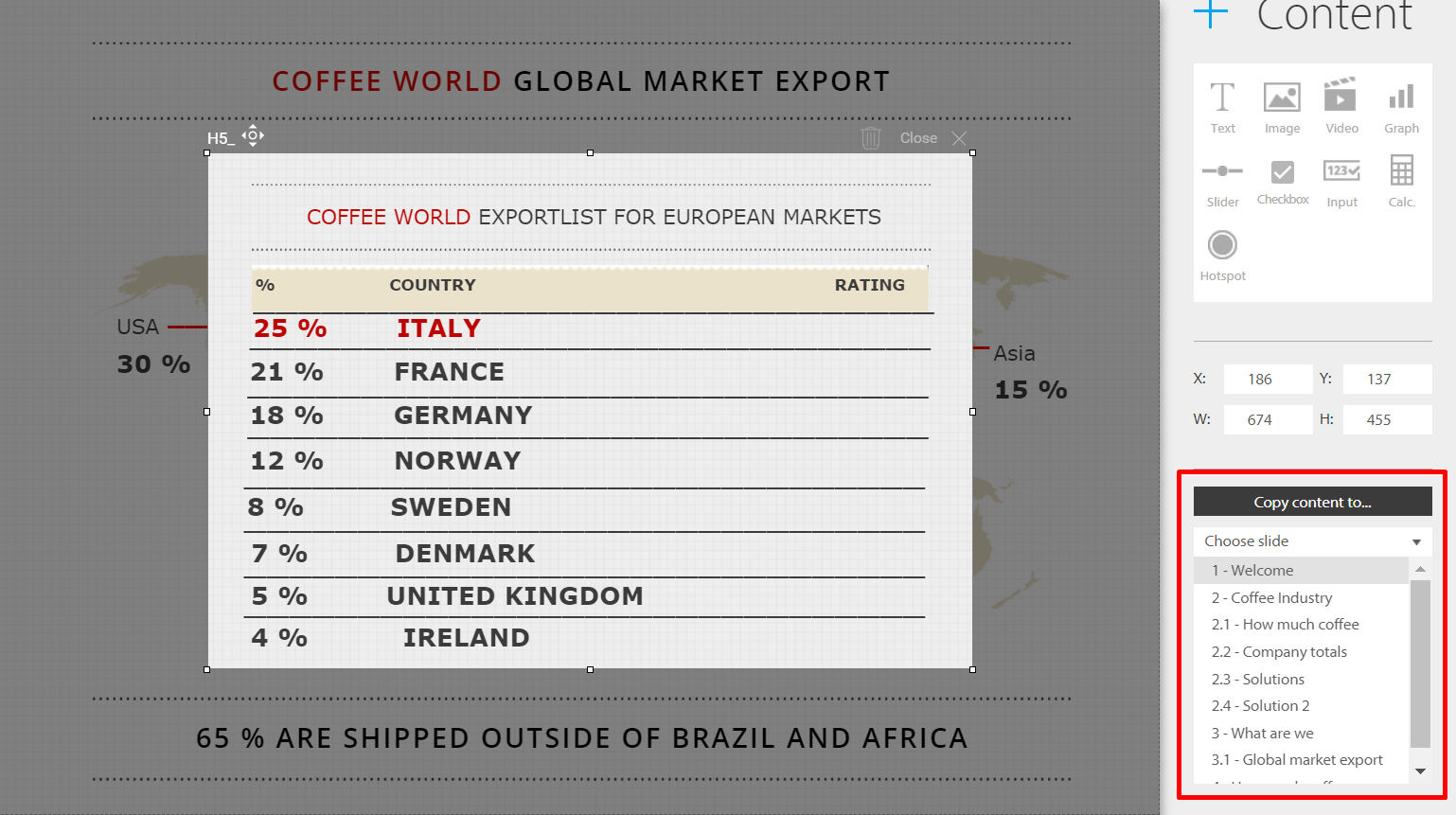 Please note that you cannot copy content within a hotspot to the same slide, it must be copied to a different slide. Therefore, if you wish to have information that appears in a hotspot showing in the main section of the slide, duplicate the slide, copy the hotspot content to the new slide, and then delete the original.