Creating a meeting is the foundation of how to get the most out of Prezentor.
By creating a meeting, you can track which content was viewed, who was in the meeting, how long the meeting lasted, and much more, to receive valuable insights into your Sales process, or the processes of your Reps.

Below we will tell you how to:
1. Create a meeting (and assign clients)
2. Continue a previous meeting
3. Edit meeting participants


Creating a meeting is simple. Just follow these steps:

1. Click on 'Meetings' in the 'Actions' menu and choose 'Create new meeting'.
2. Type in the name or the e-mail address of the person or people you wish to set up a meeting with.
3. Click 'Start meeting'


If you'd like to resume a previous meeting from where you stopped last time, you can:


1. Open the 'Actions' menu and click on 'Meetings'.
2. Under 'Completed meetings' you will find all the meetings you've held. Click on the one you wish to continue and press 'Continue'.

Watch this video to see the above steps:


To edit a meeting's participants, simply go to 'Meetings', find the meeting with the participants you'd like to edit, then click on the pencil icon.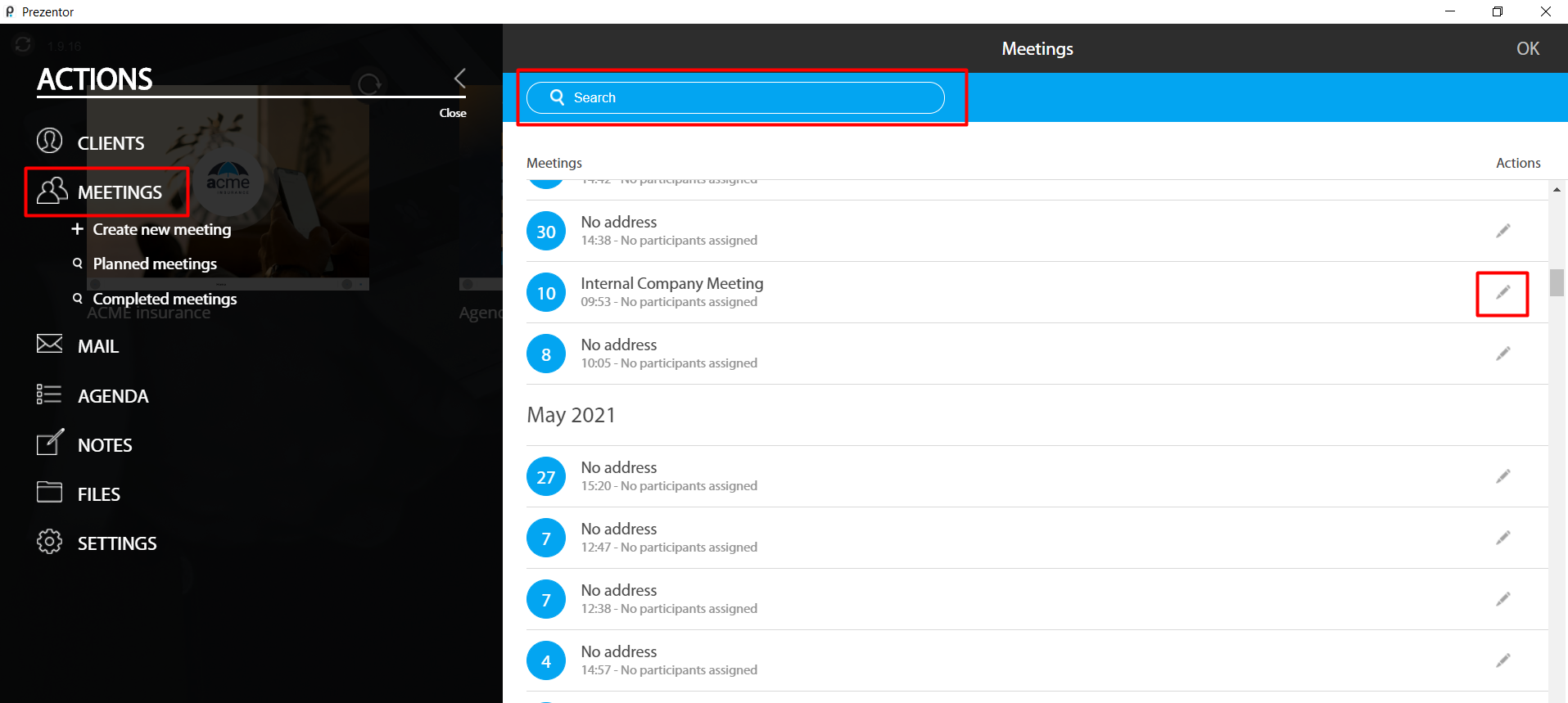 Here, you'll be able to add or remove any participants.