How to change your password in the backend:

1. Login to editor.prezentor.com with your current login details and click on your name.



2. Type a new password, and click 'Save'.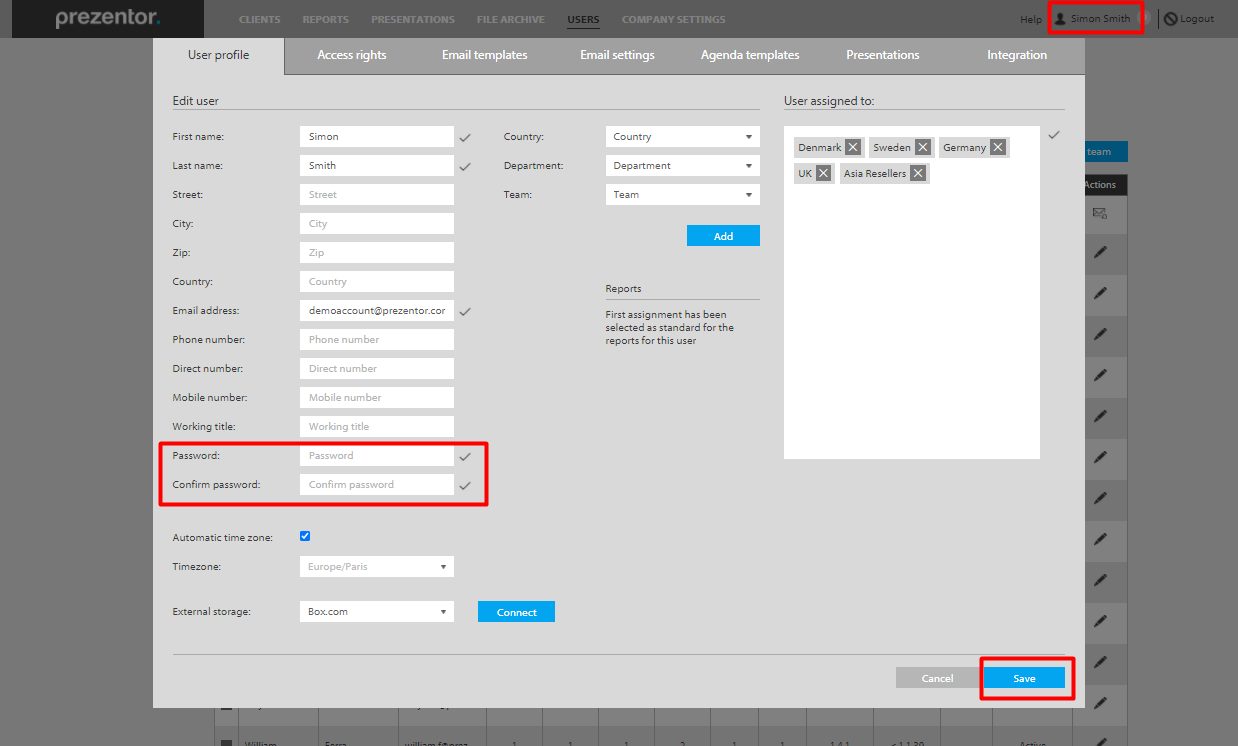 How to change your password when using the Prezentor App/frontend:

1. Go to the 'Actions' menu.
2. Click on 'Settings'.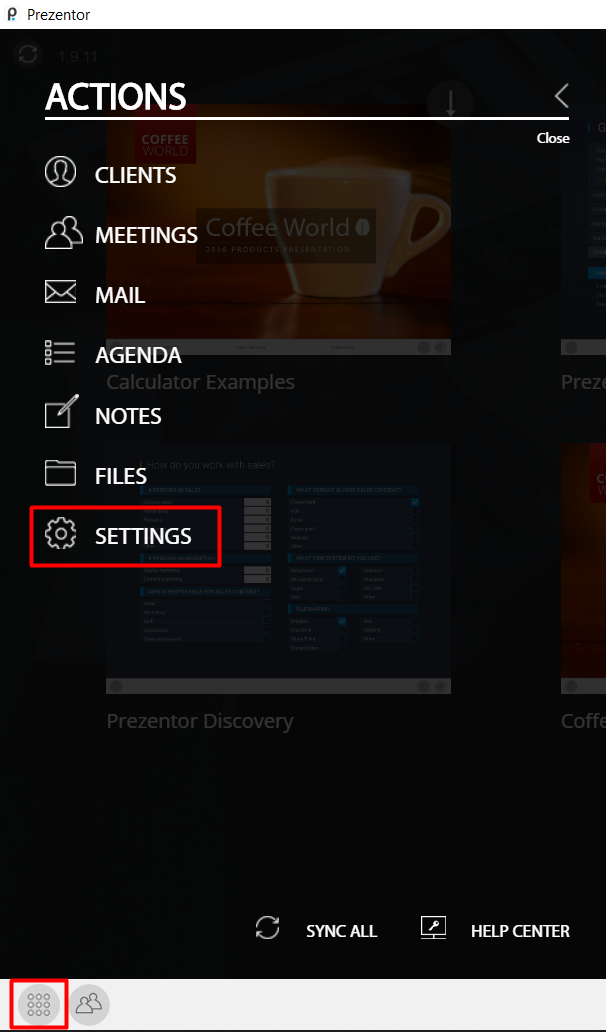 3. Click on 'Your profile' and then 'Change password'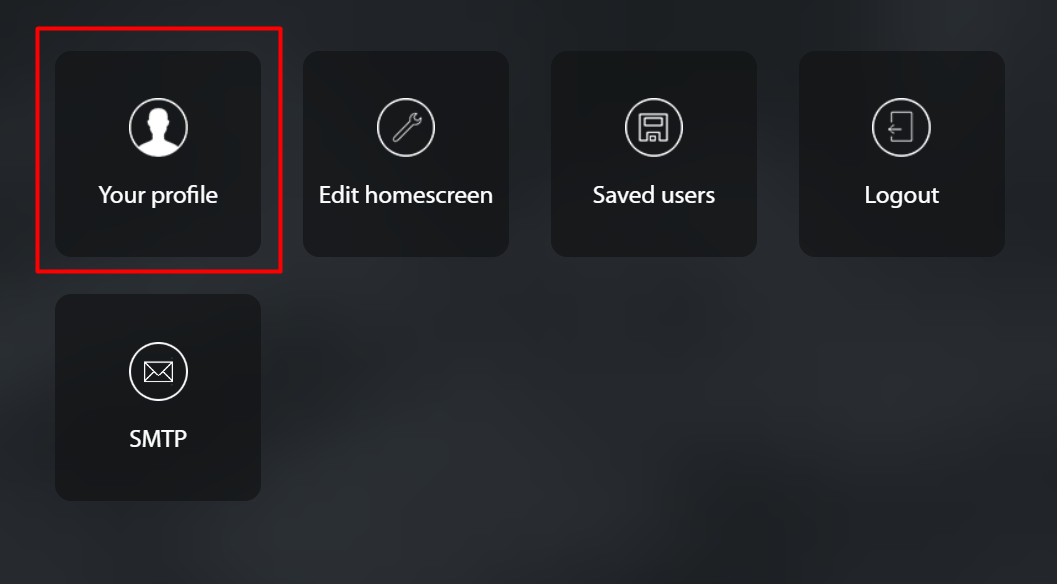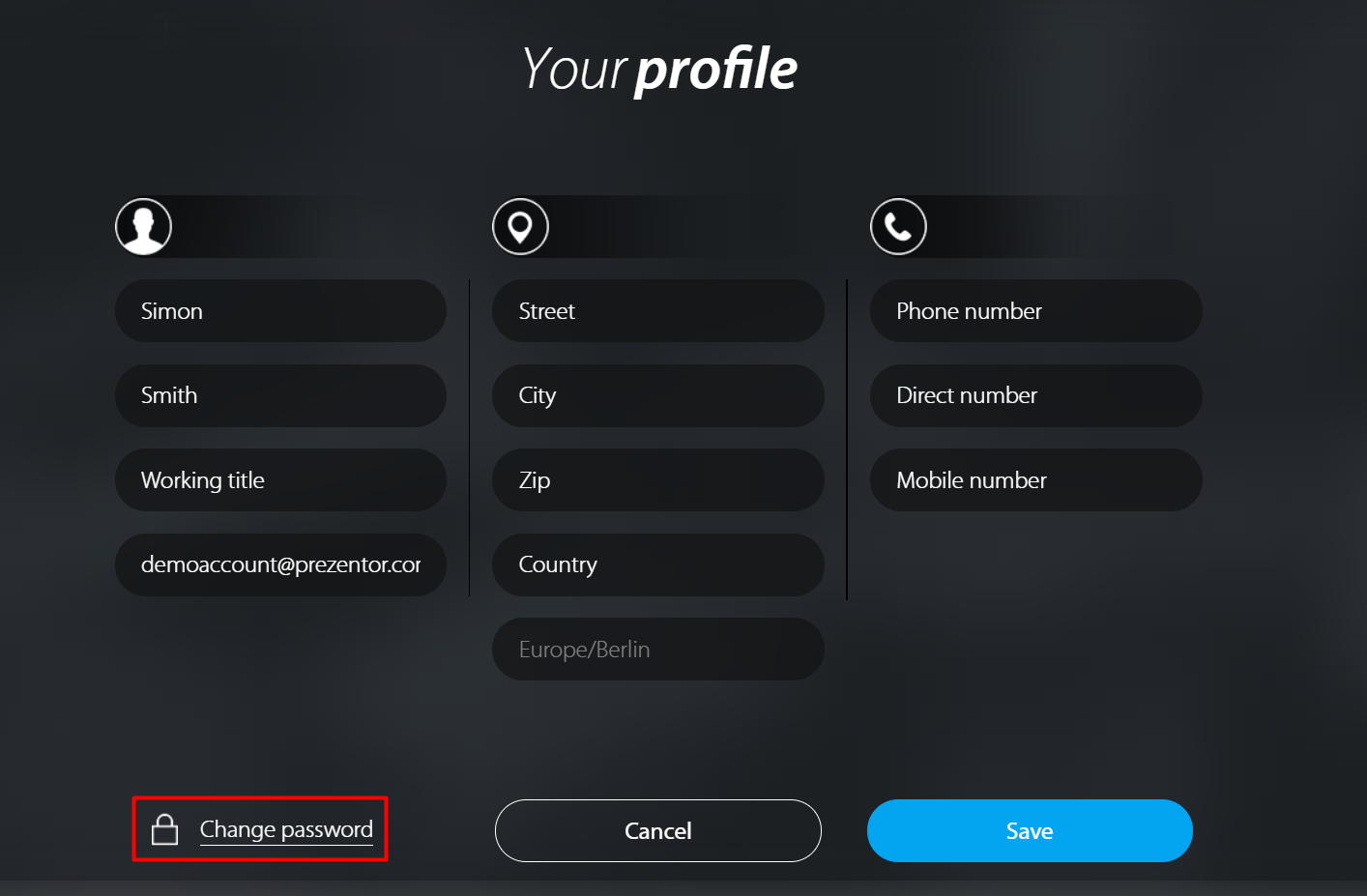 4. Type in your current password, then your new password, and press 'Save'.