To keep your efforts in relation to GDPR as low as possible, we have added a default consent form to your GDPR settings, which you can access in the backend. All you need to do is to personalize the template with your company specific information and standards.
1. In the backend, go to 'Company Settings' and choose 'GDPR'. You can edit the settings of our default form by clicking on the pen symbol.

2. You can now personalize the default consent form by simply adding your company name and your company specific purposes for data processing and by editing the text according to your requirements.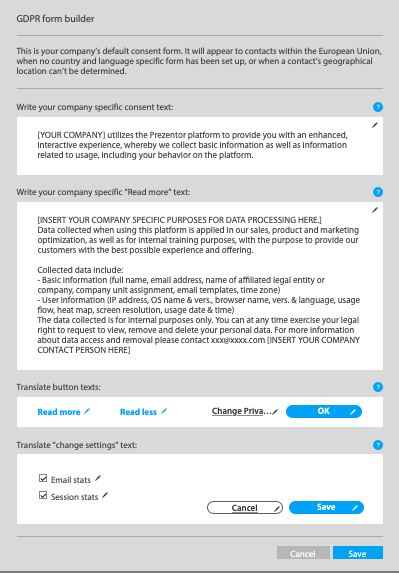 3. When you are finished editing, save your changes and tick the box 'Active' in the GDPR setting overview to activate your form.