We have three different types of subscriptions - Starter, Professional and Expert.

There are also Add-Ons that you can buy for certain subscriptions that will grant you access to special, individual features.


We are often updating the packages, so be sure to contact our support team if you have any questions about the latest prices and features.


The Starter package is limited, and only gains you access to Prezentor's base features, such as the App and Editor. For an overview of the rest of the features available, please have a look at our Pricing page.

View this list to have a look at the differences between the Professional and Expert licenses: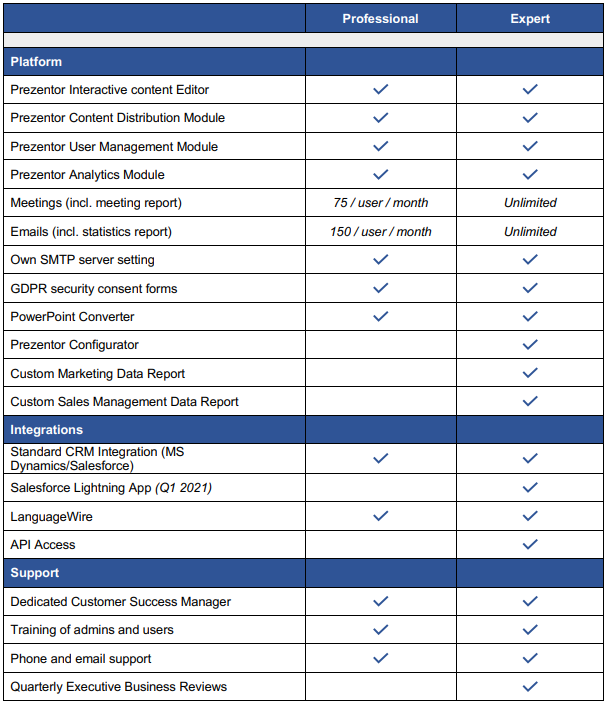 Last updated on July 16th 2021

If you would like to learn more about the specifics between the different features, please contact our Sales team.