You can decide which presentations are visible on the App's home-screen when you open the application. This can be helpful if you do not wish for your client to see any other presentations than the relevant one.
To do so, open the Actions Menu, and click on "Settings"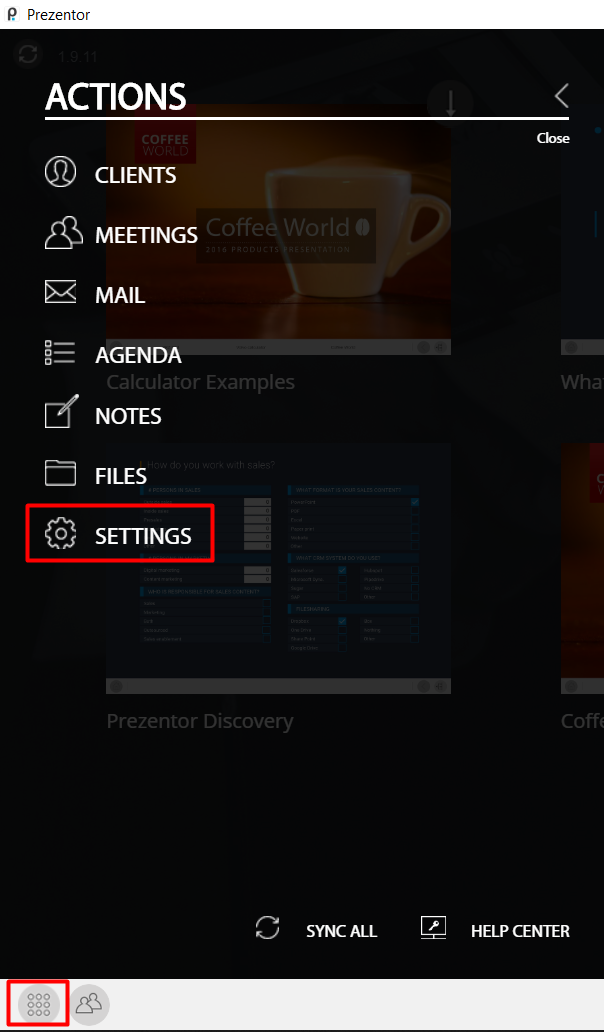 Then, click on "Edit homescreen"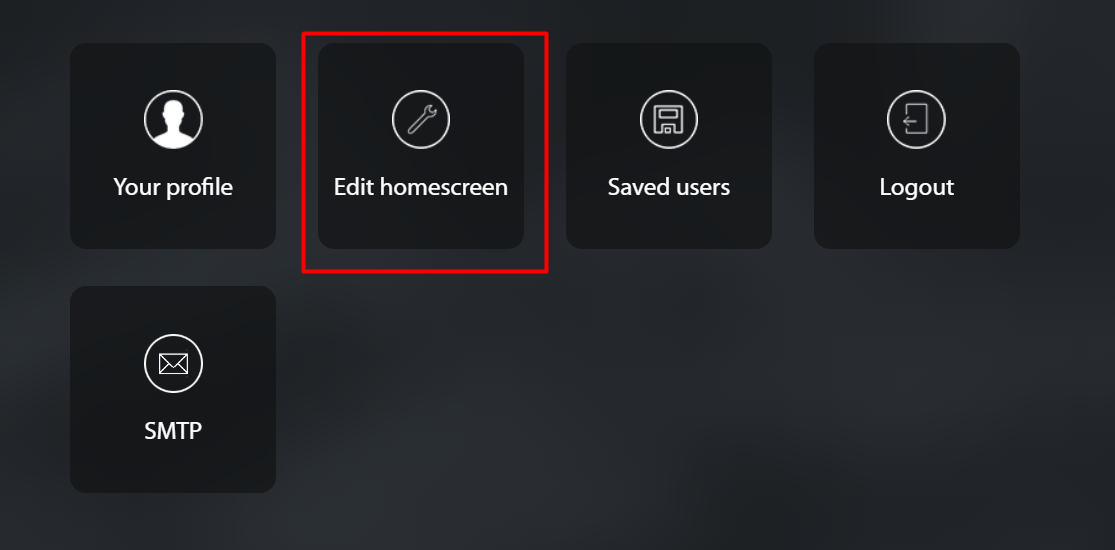 Now, simply click on the presentation tile to hide or unhide it. Hidden tiles will have an icon on them. You can also drag the tiles around to reorder them. When you're done, click "OK"