NB: You are only allowed to tag files and/or add and edit tags and categories if you have admin rights, or if you are granted access rights by an admin.
To manage tags and tag files, you need to go to the Prezentor Backend, by typing editor.prezentor.com into your browser.
Open your content hub by clicking on 'Content Hub' in the top bar.
Activate the detailed view by clicking on the following icon, in the top right corner:

You can then edit the categories on the left: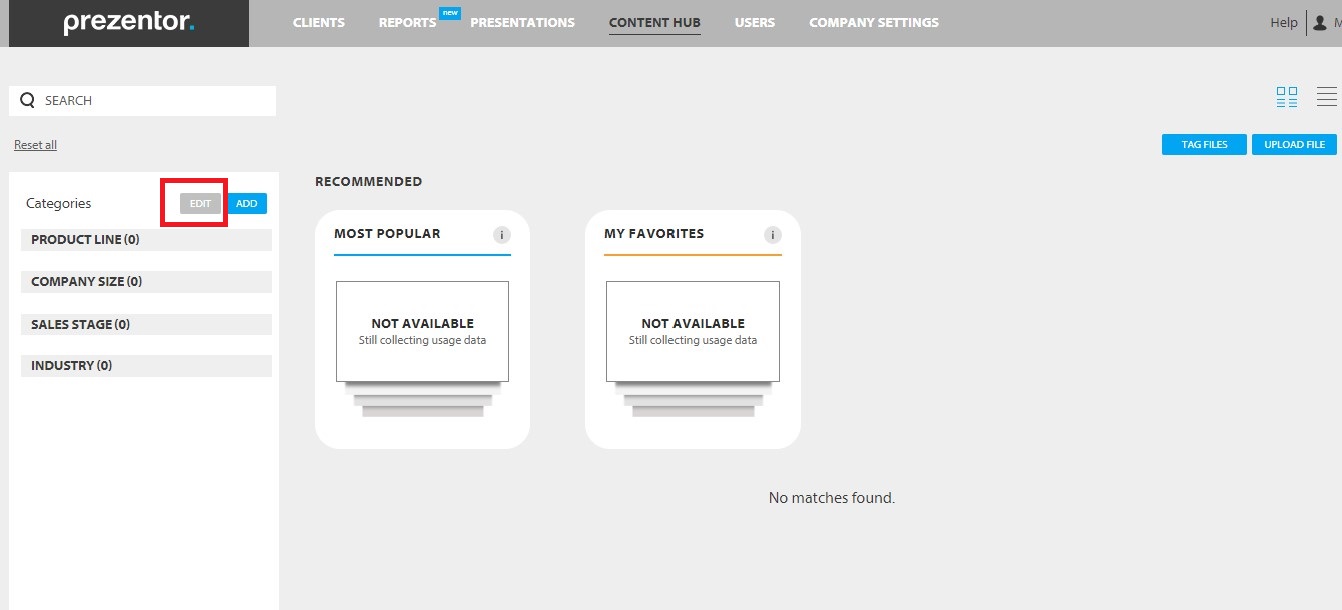 Just click on the pencil to rename a category, or on the bin icon to delete it, then click 'done':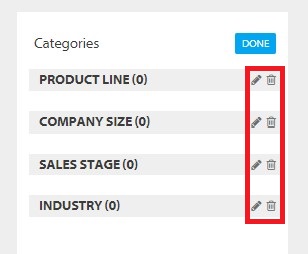 Or you can add a new category, or a tag within a category: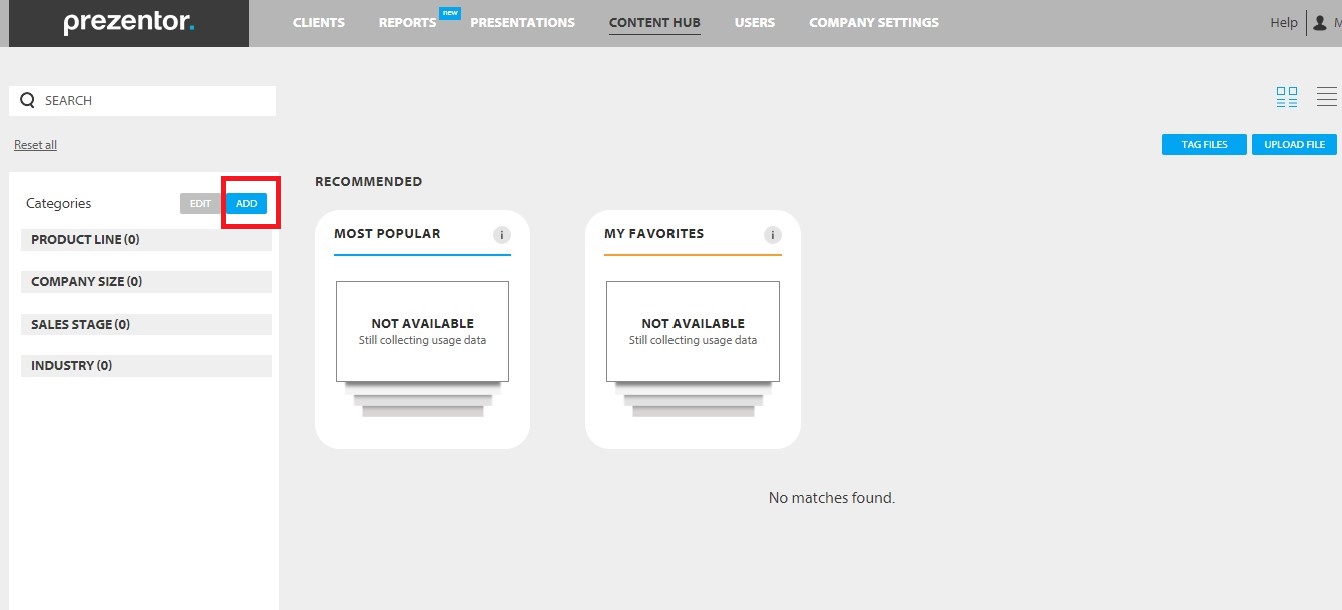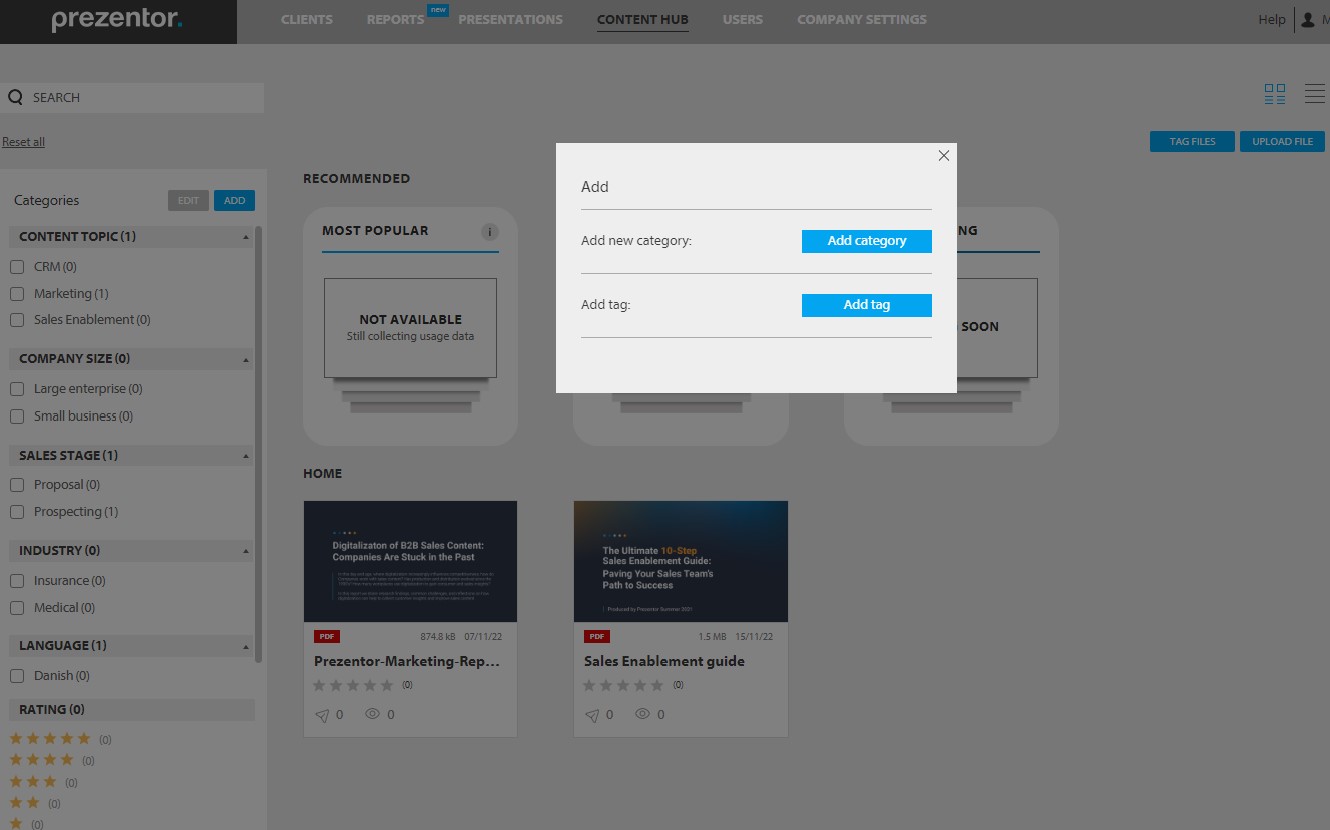 If you want to add a new tag, after clicking on 'Add tag', choose a category from the drop down menu, type the name of the new tag in the box underneath, then click 'Add'
When uploading a new file, you will be asked to select one or more categories and tags to assign to the file.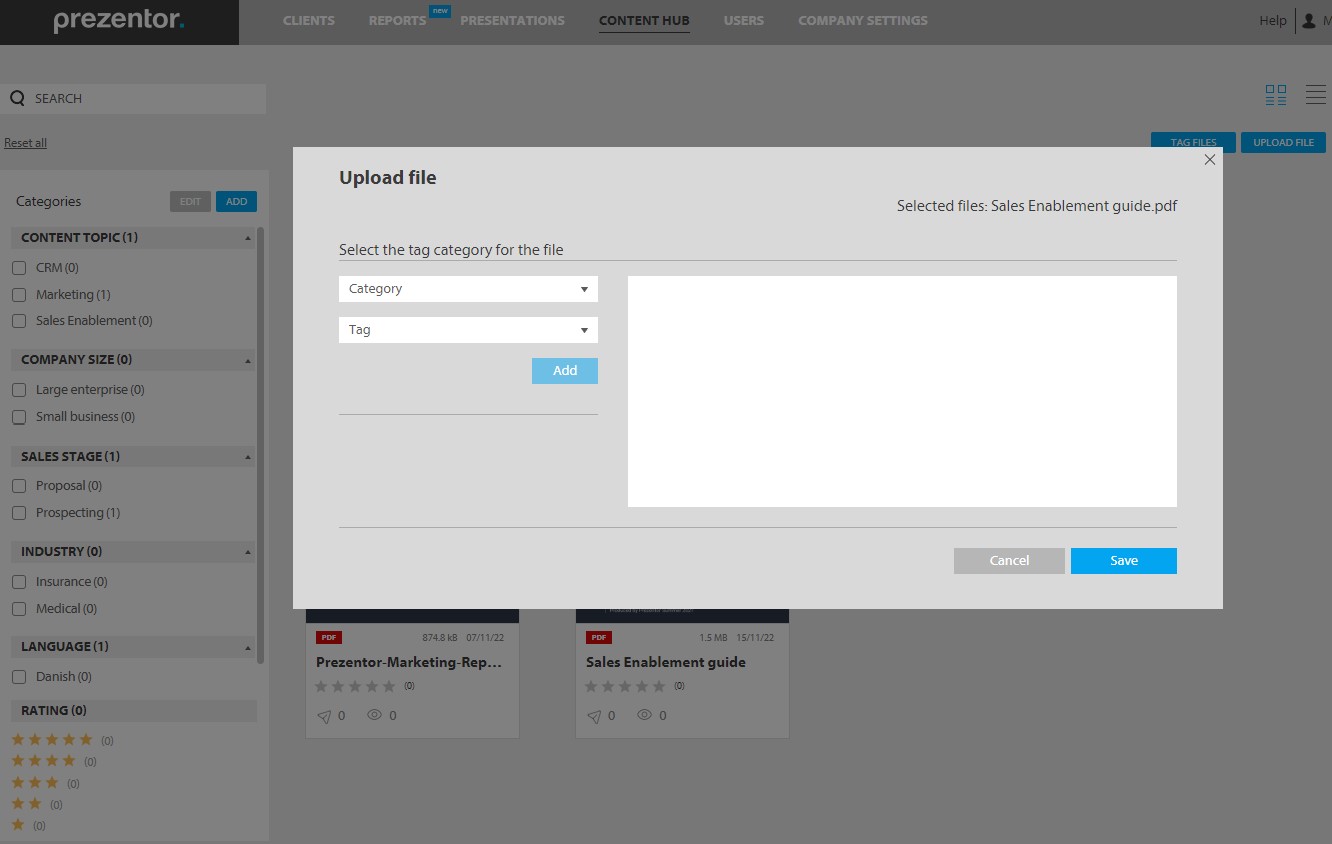 To assign tags to existing files:
1. Click on 'tag files'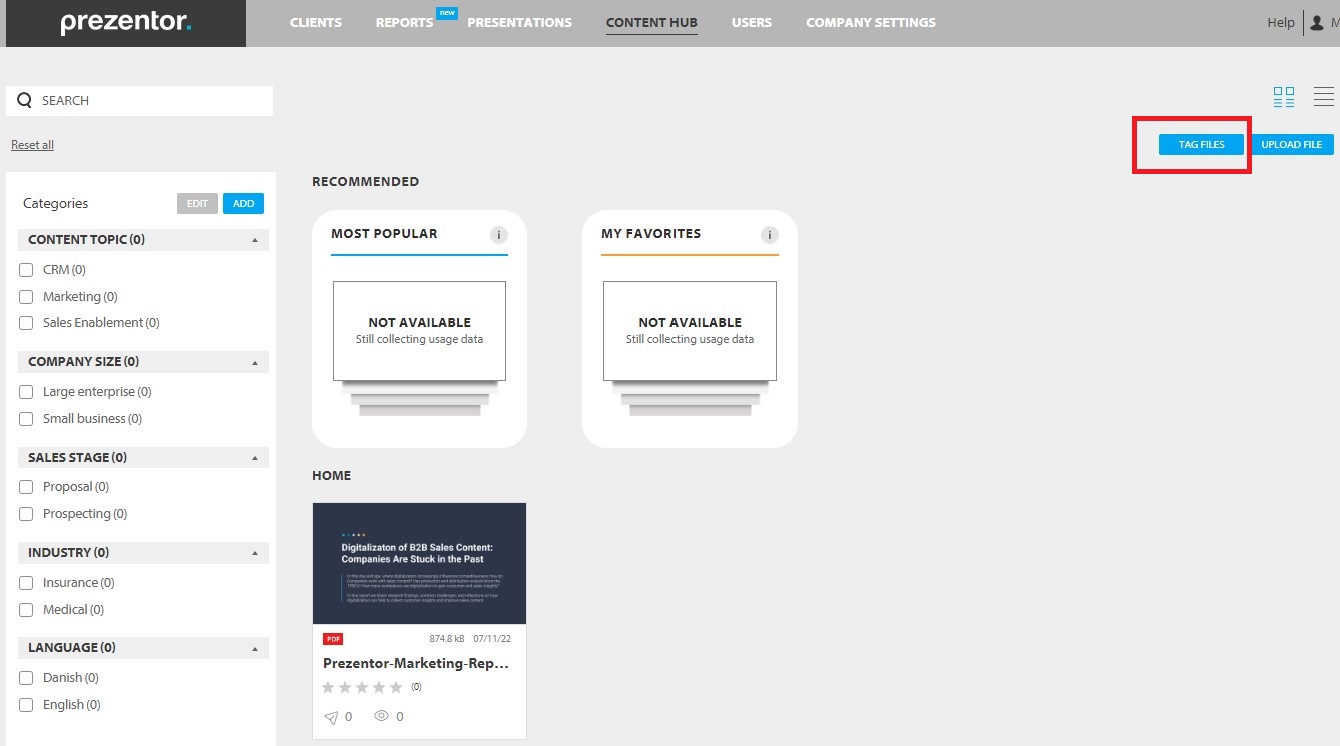 2. Select the file(s) you want to tag and click 'OK'
3. Select the tags you want to add, then click 'Save'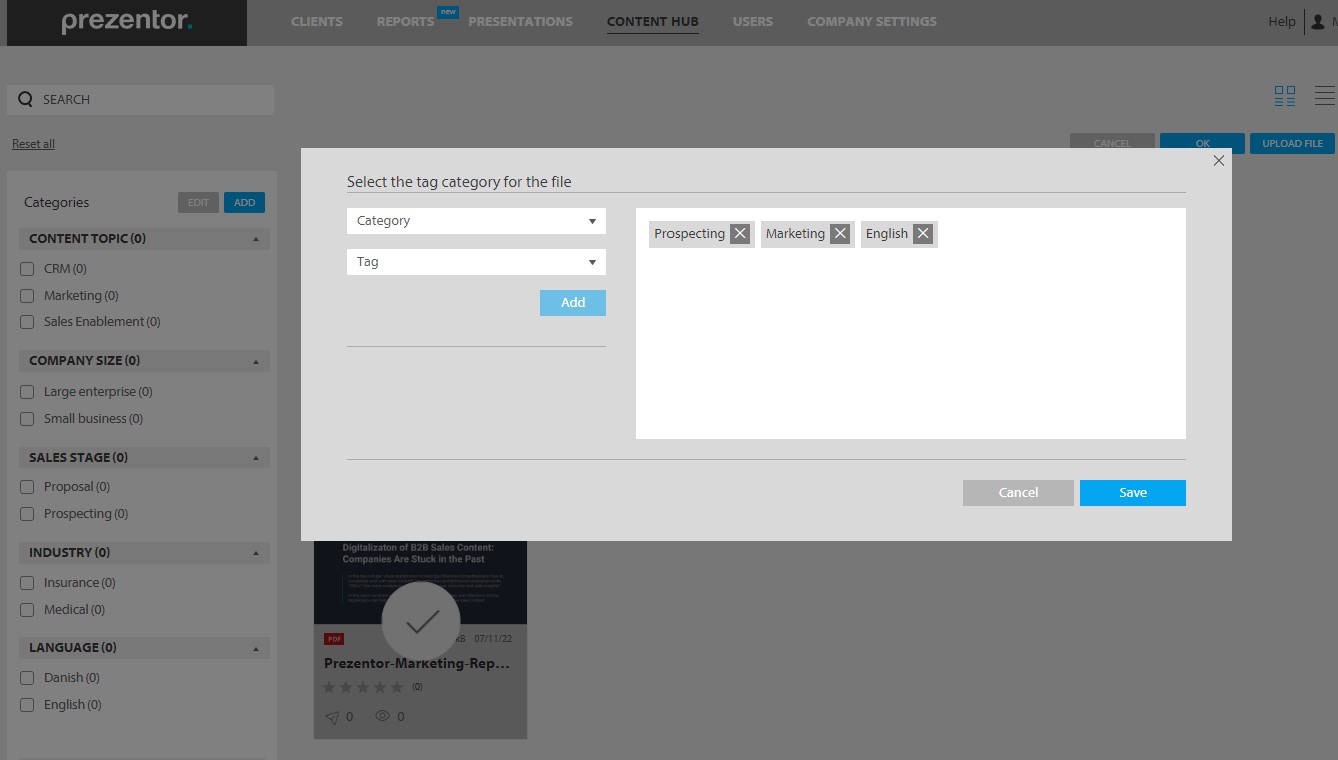 You can then see the added tags on the file card: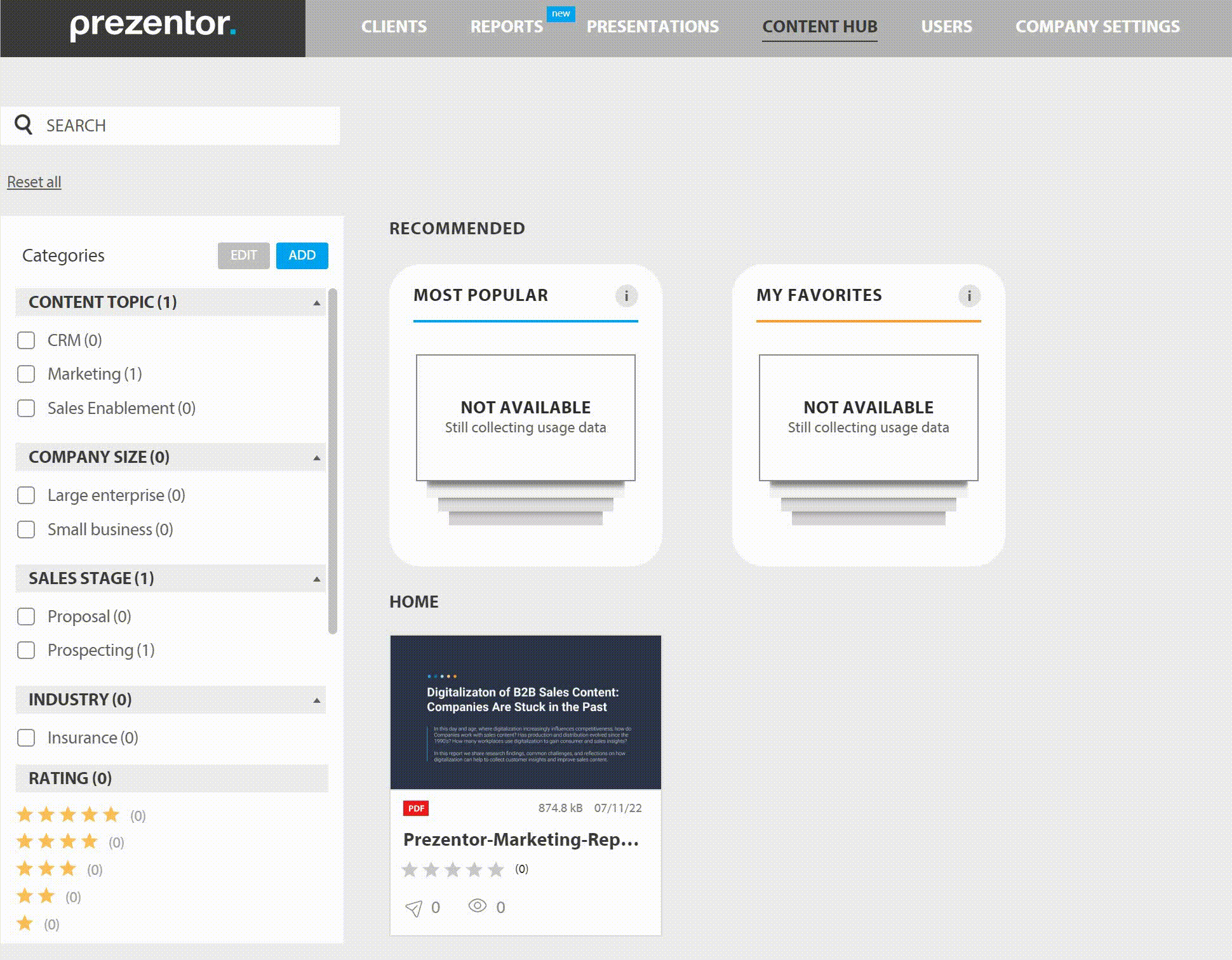 How to assign access rights
If you are an admin, you can assign to others the right to tag files and/or to add and edit categories and tags.
1. Click on 'Company settings', then 'User settings':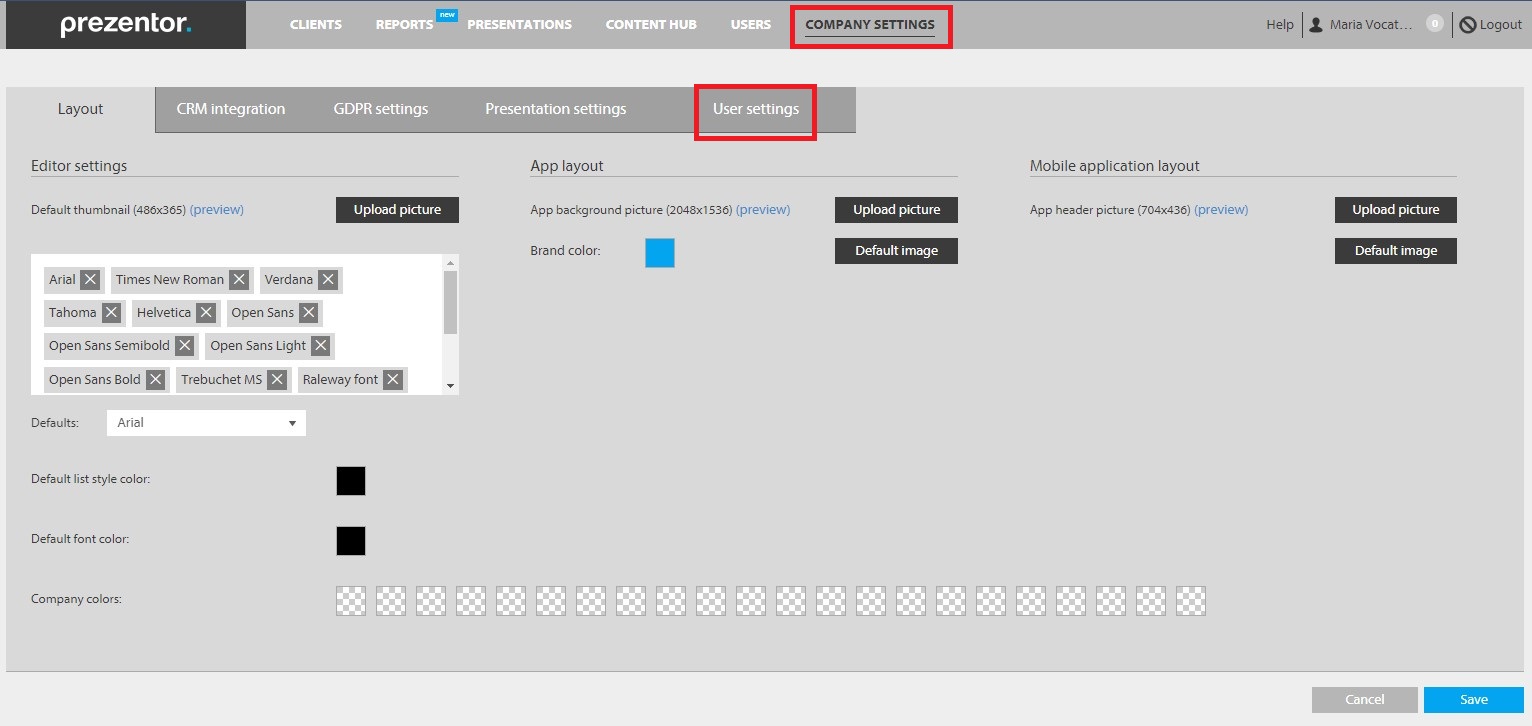 2. Here you can select an entire country, department, team, or individual, and assign rights to tag files, manage tags, or both.
3. Click 'Add' and save.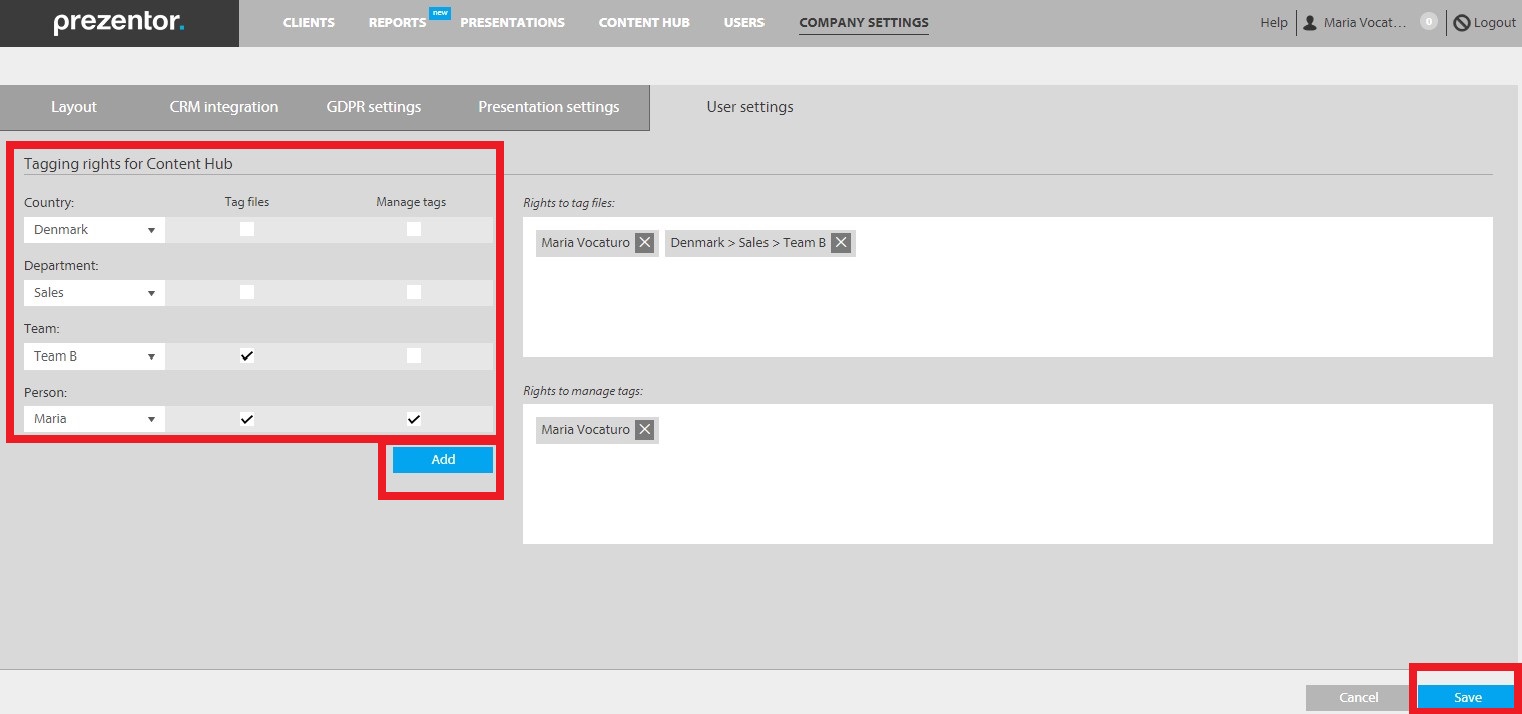 The following video shows how to upload and tag files, and how to manage tags and categories: