When a user is assigned to a country/department/team they have the following access rights:
Publish presentations
View published presentations
Share files in File Archive
View shared files in File Archive

To assign access rights to a user:

1. Click on 'Users' and search for the specific user.


2. Go to 'Access rights'.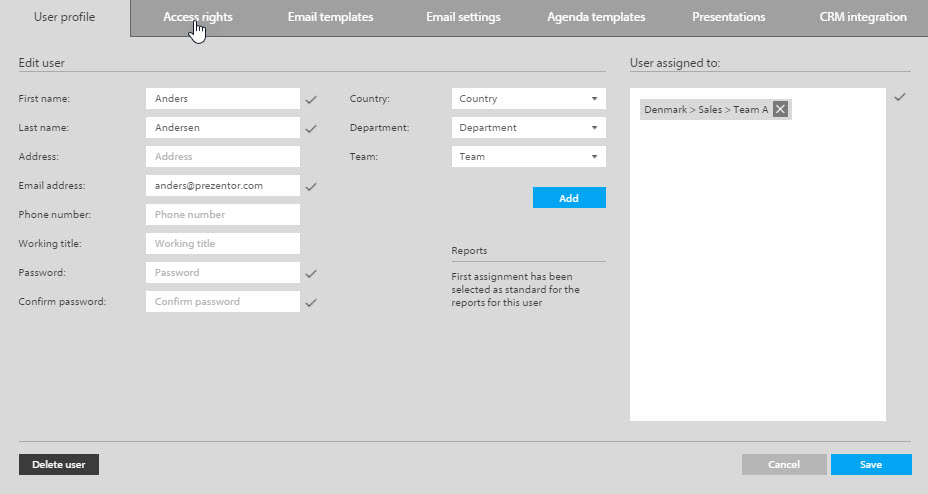 3. To give rights, choose country, department or team and check off the boxes the assignee should get access to. Click on 'Add', and the assigned rights appear in the specific column on the right side.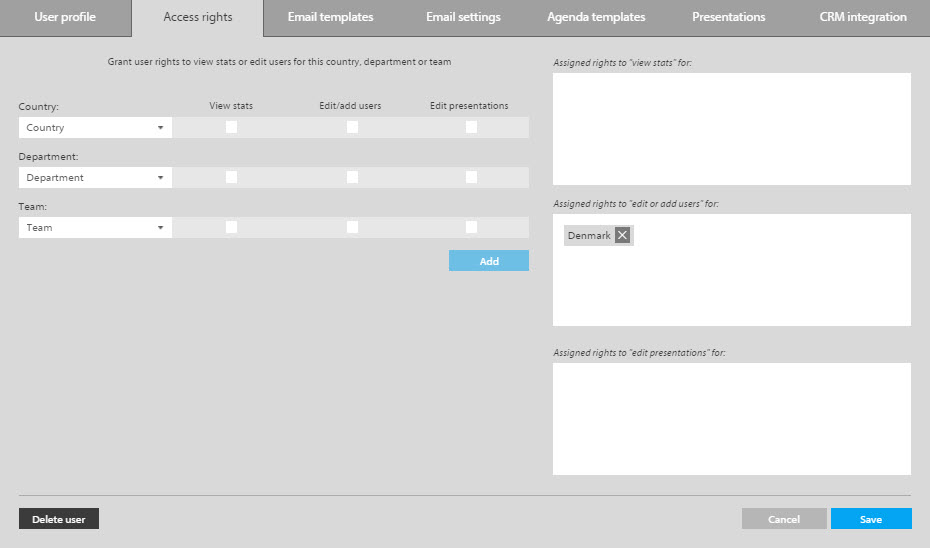 See also: Why is it important to assign users?