The Agenda is a clever tool for preparing meetings with clients. Set up a schedule, add your topics, and invite everyone who should attend the meeting. You can also attach files or presentations to your agenda.

In this article we will explain the following:
1. How to create an Agenda.
2. How to add attachments to your Agenda.
3. How to create an Agenda template.
4. How to access your Agenda templates.


How to create an agenda:

The Agenda tool can be found in both the 'Actions' menu and as a button (list symbol) in the bottom left corner of the Prezentor App: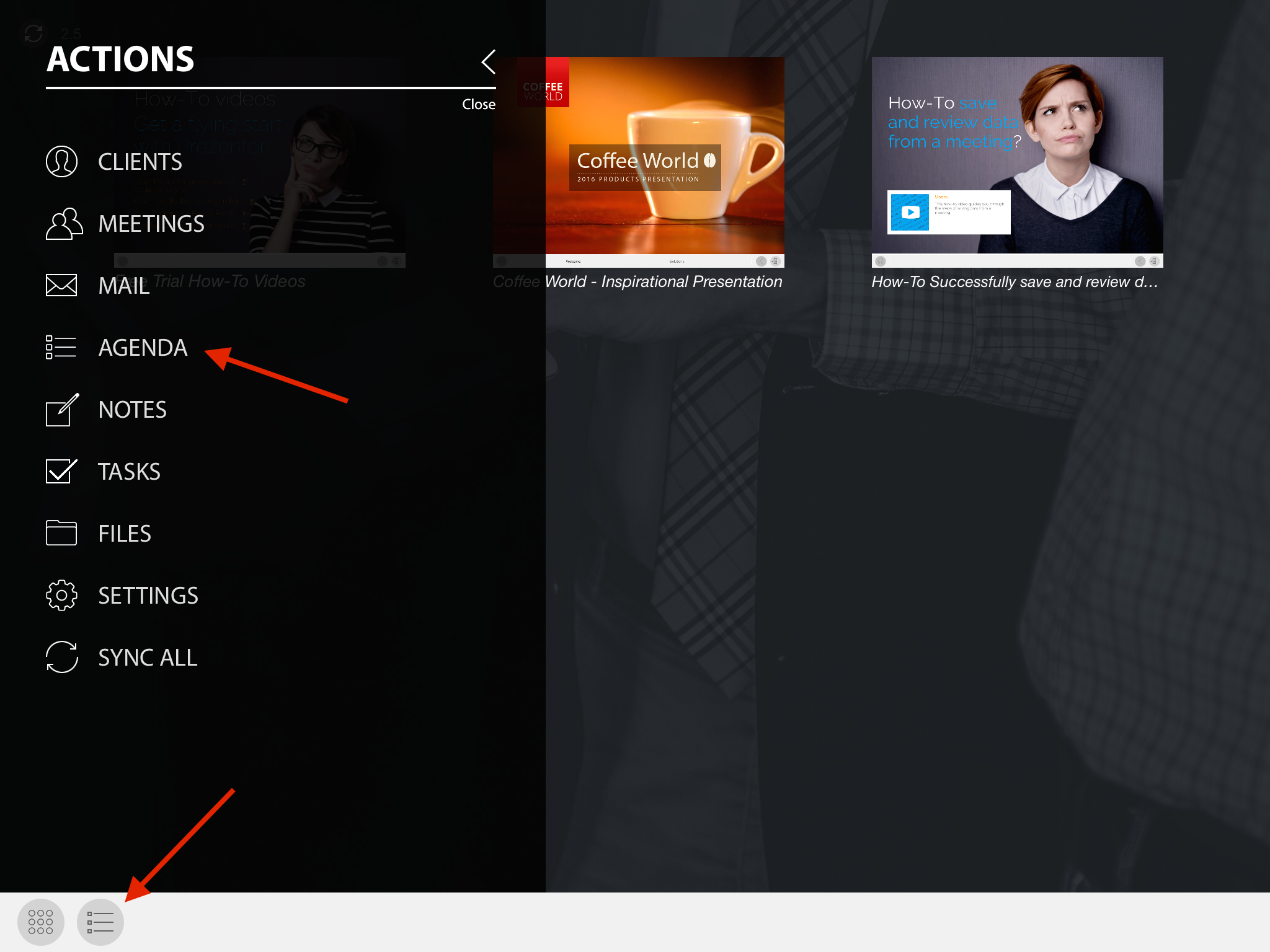 1. Add the text and attach the files you'd like to show your customer. You can add any file to the items on the agenda. It is important to note that you don't have to show every attachment nor item in the agenda - it is totally up to you.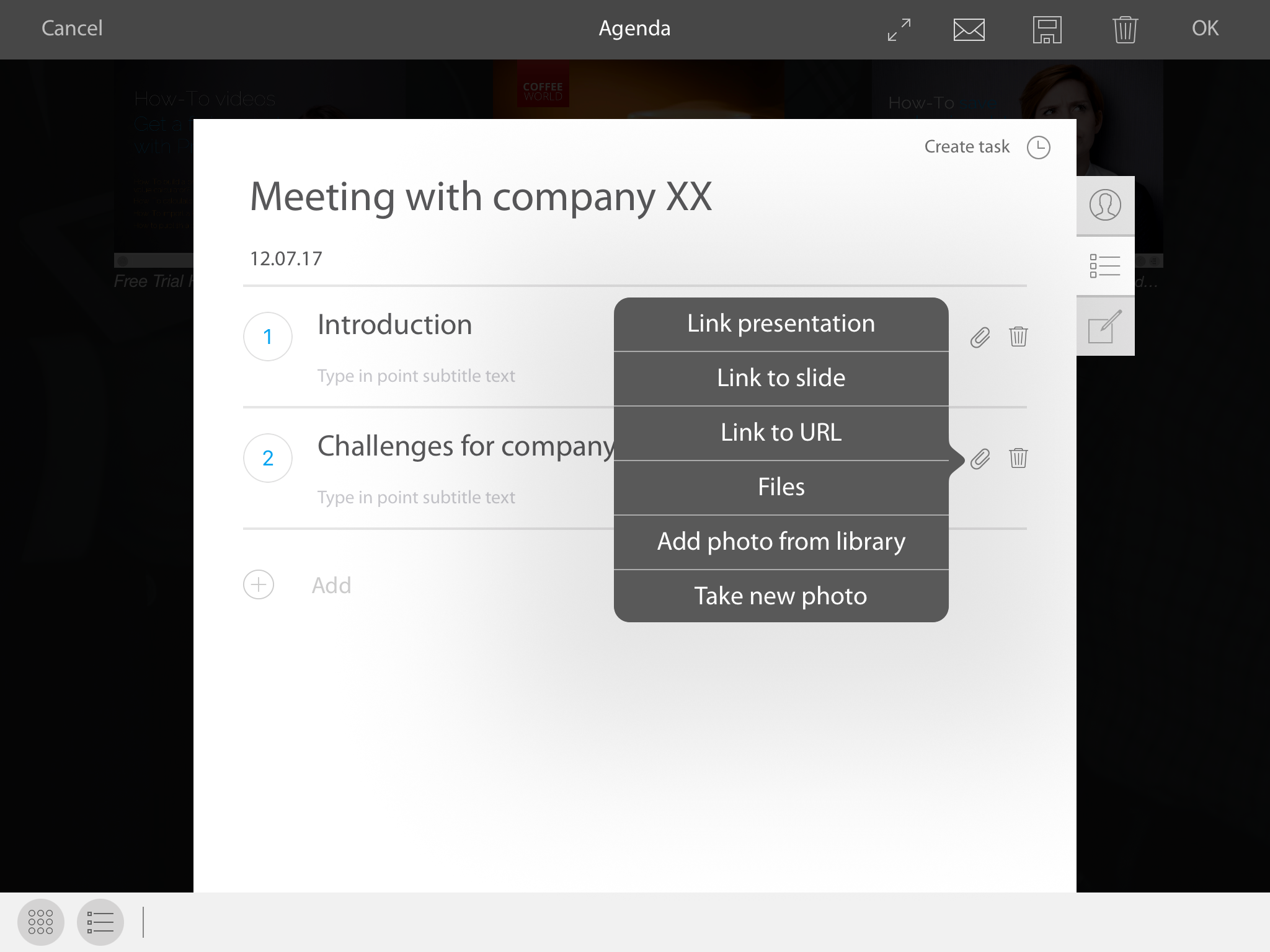 2. After you have created your agenda you can either just save or you can send it to your colleagues or clients. You can send both agenda and notes together or separately.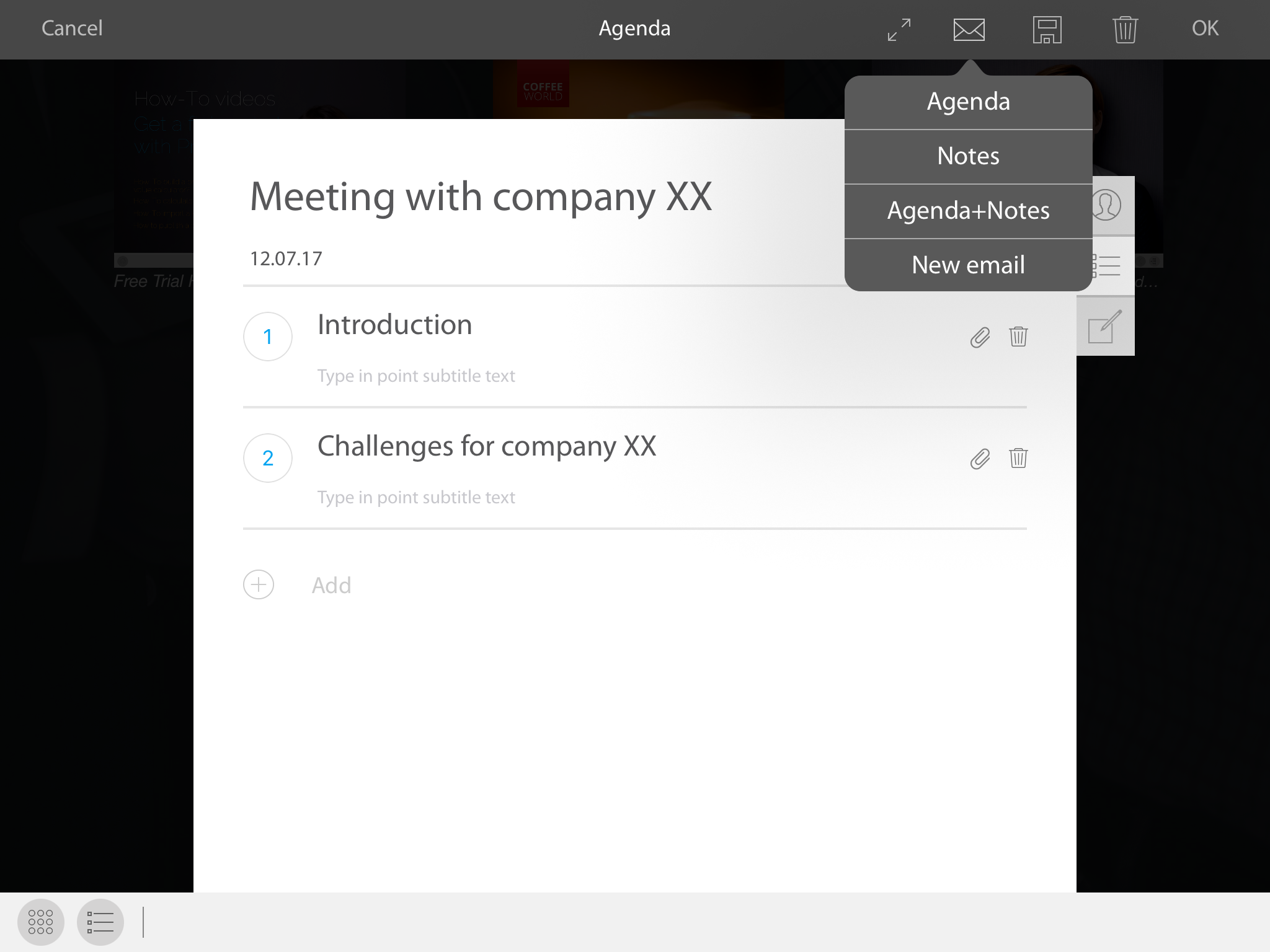 To learn how to attach material to your Agenda, watch the following video:



Agenda templates can help you save a lot of time if you wish to set up the same kind of agenda multiple times. Once created, the template can be saved, edited and re-sent whenever it is needed.


How to create an agenda template:

If you are an admin, you can create an agenda for all users.
This is, however, a manual action - if all users need a specific agenda template then you have to personalize it for every single user.

1. Click on 'Users' and search for the person or people who need an agenda template.



2. Click on the user and navigare to 'Agenda templates' in the upper section.

3. Create your template. Add a headline, create sub-topics, and attach presentations or other relevant files.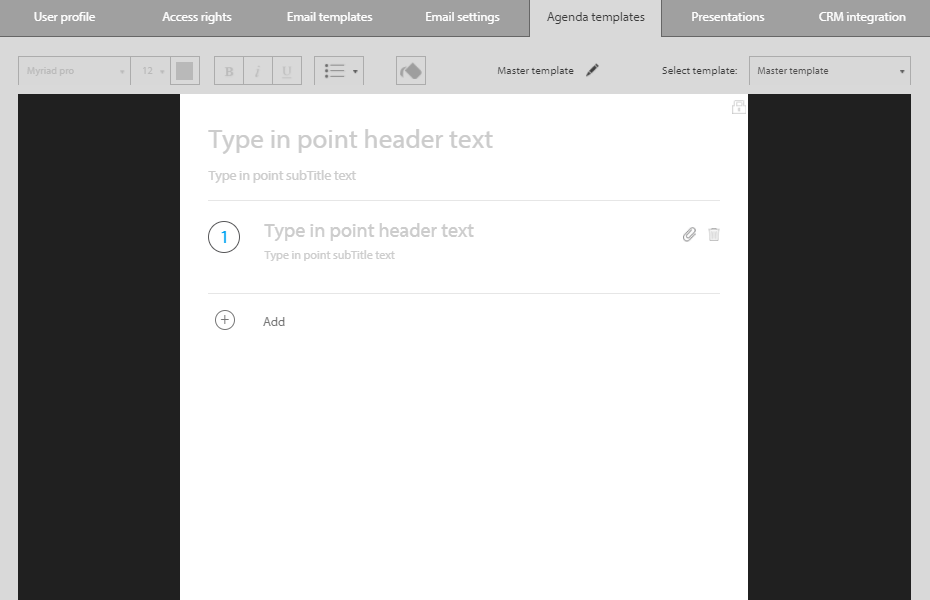 4. Remember to add a name by clicking on the pen symbol in the top bar.

5. 'Save' your changes in the right bottom corner.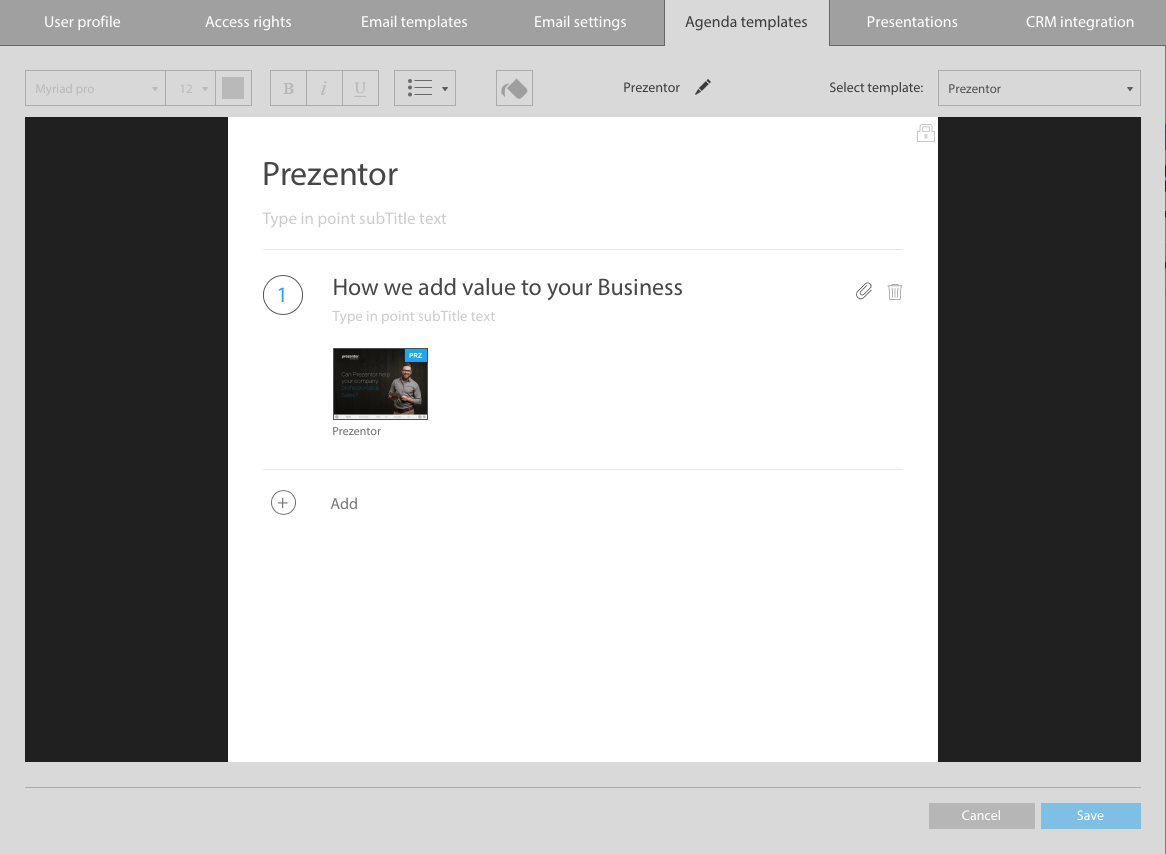 To learn how to access your saved Agenda templates, watch this short video: