The Sharing Folder is a folder in the File Archive that allows you to share uploaded content with your colleagues, so that it may be accessed by several people who are all in several locations, much like a shared Google Drive, Dropbox etc.

If you wish to share a file, first, go to to your File Archive, locate the file you want to share, and click on the drop-down box, then click "Shared via file archive"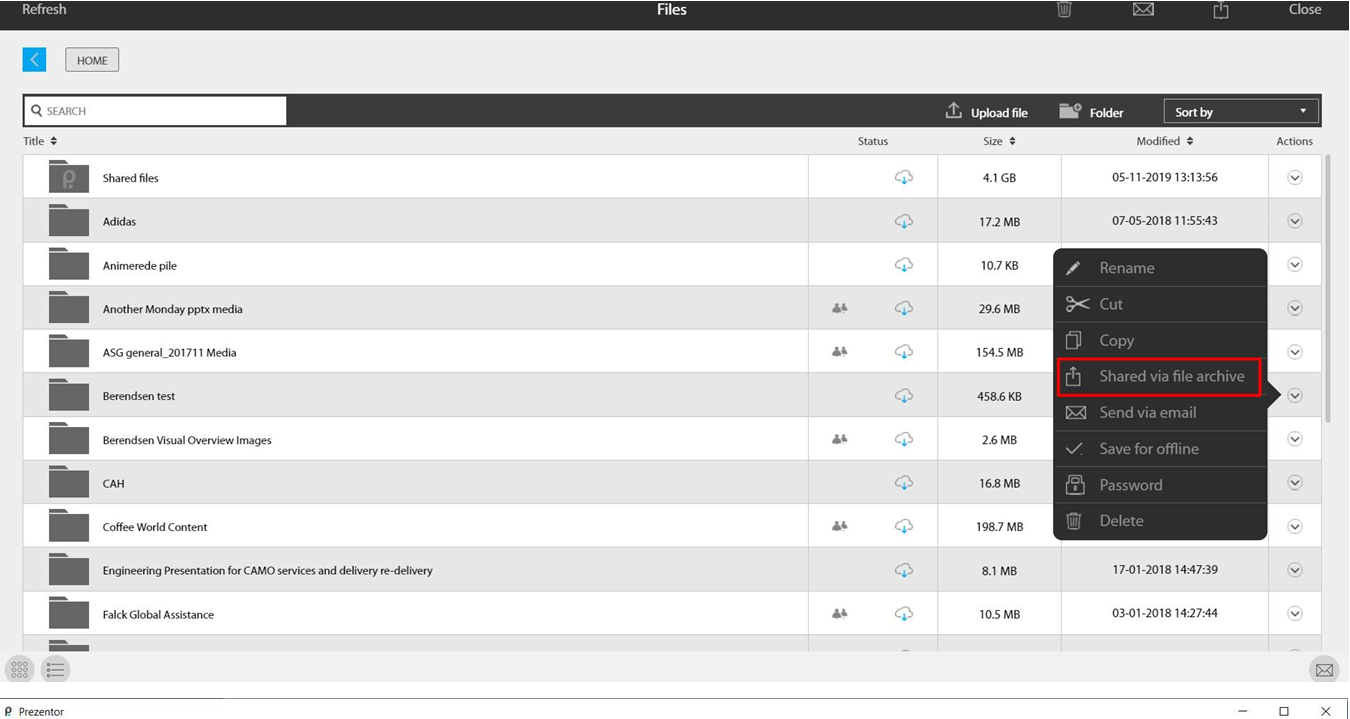 On the next screen, you can select who you wish to share it with, and it can be one person or several.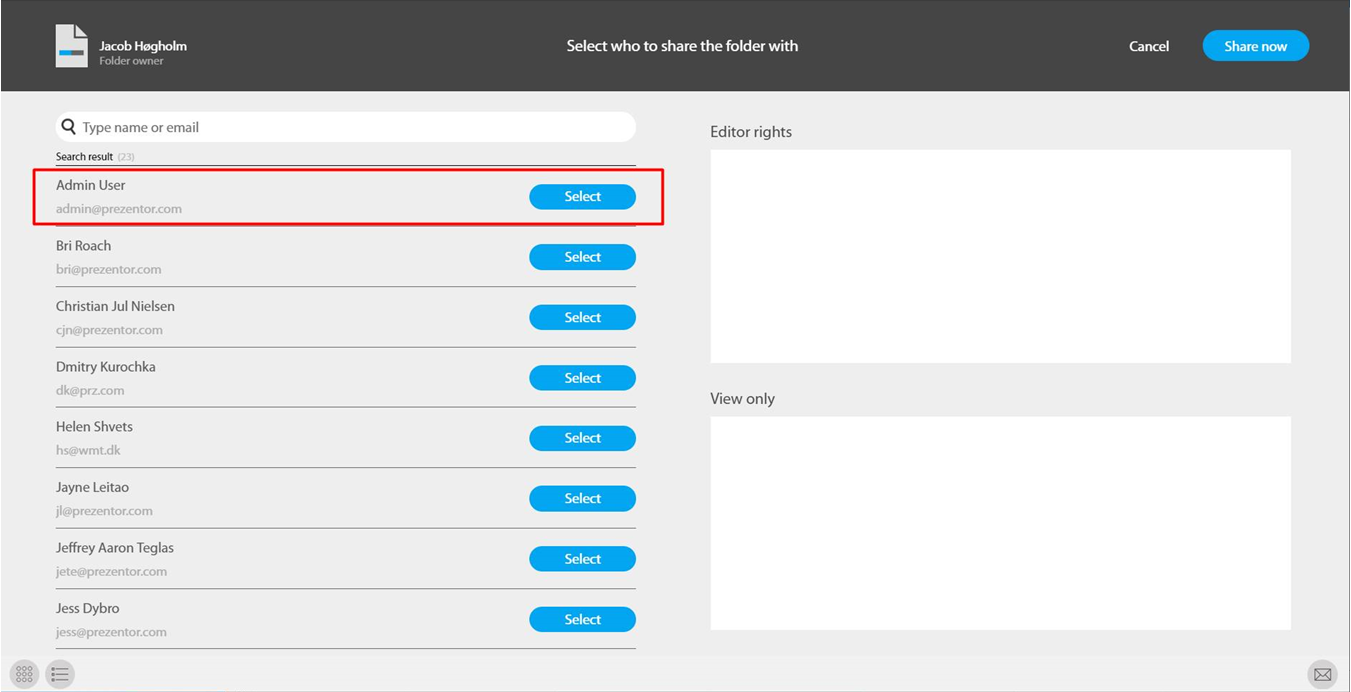 You can also choose whether they should be able to edit the file, or simply view it.

Once you've made your selection, press "Share now"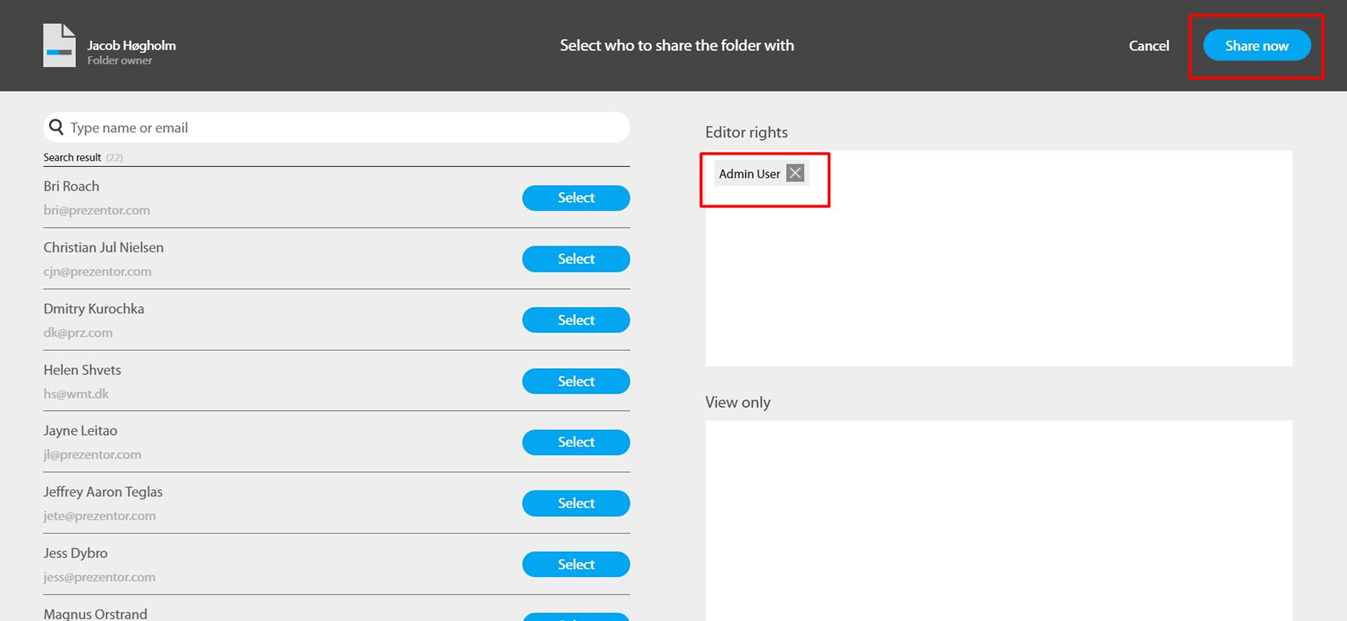 If you wish to share the file externally, go back to the original drop-downbox, and instead of pressing "Shared via file archive" press "Send via email" instead.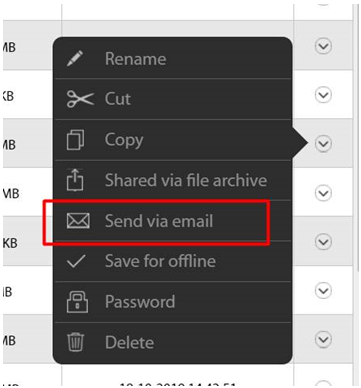 Once you've selected all the files and folders you wish to share via e-mail, press "Ok"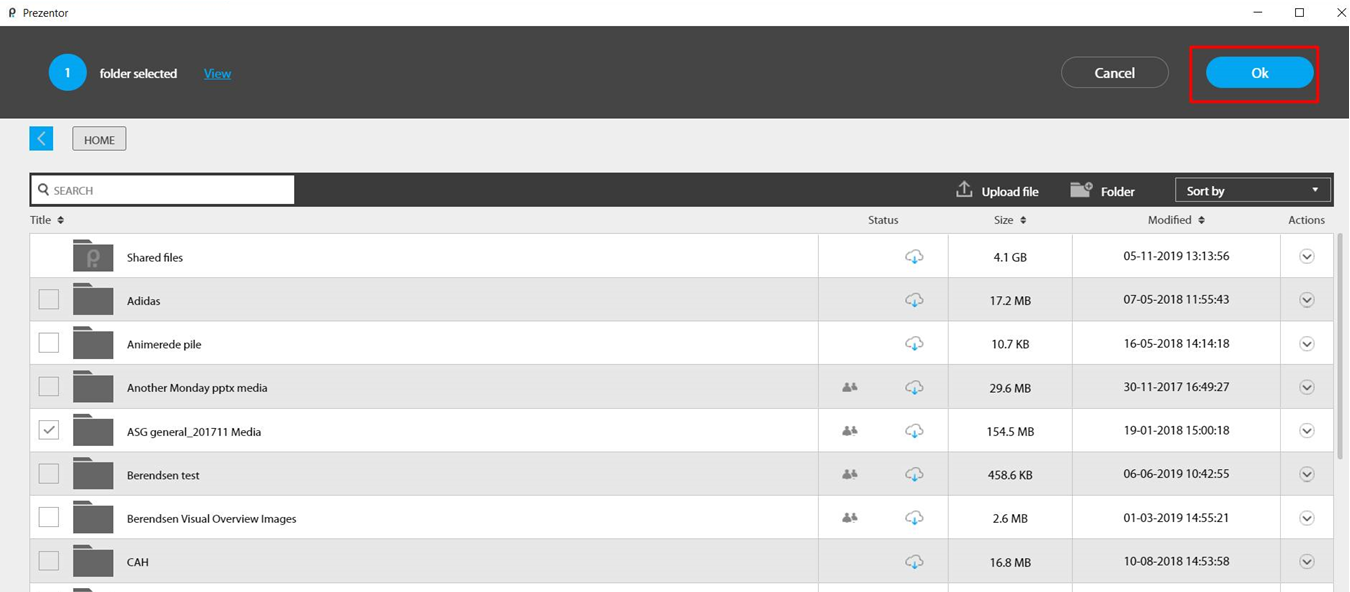 Finally, type in the e-mail recipient and finish with "Send"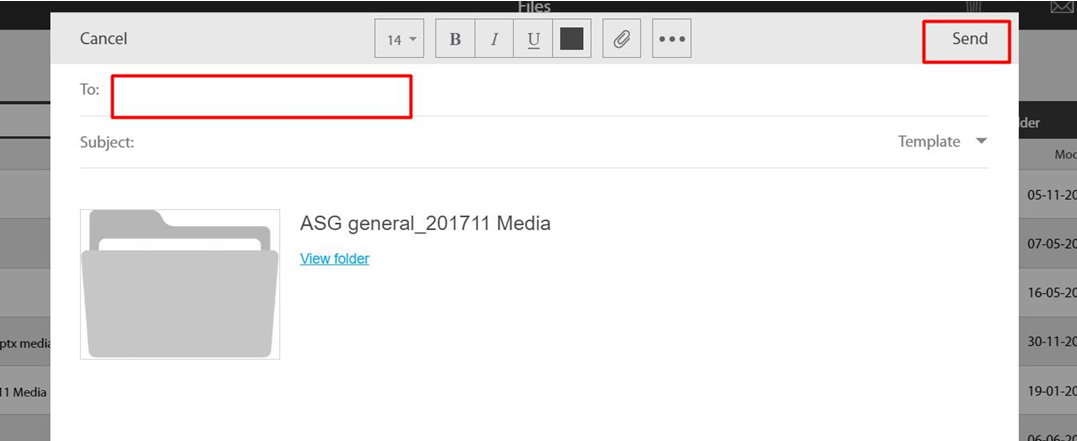 Please be aware: When sending a folder, the file limit is 2GB. Any file larger than this size cannot be sent through Prezentor's file sharing function.

See also: How to upload files to your file achive
See also: Who can see the files in my archive?