If you have many presentations but do not want all of them to be shown on the desk, you can hide some if needed. 

1. Open the 'Actions'-menu and go to 'Settings'.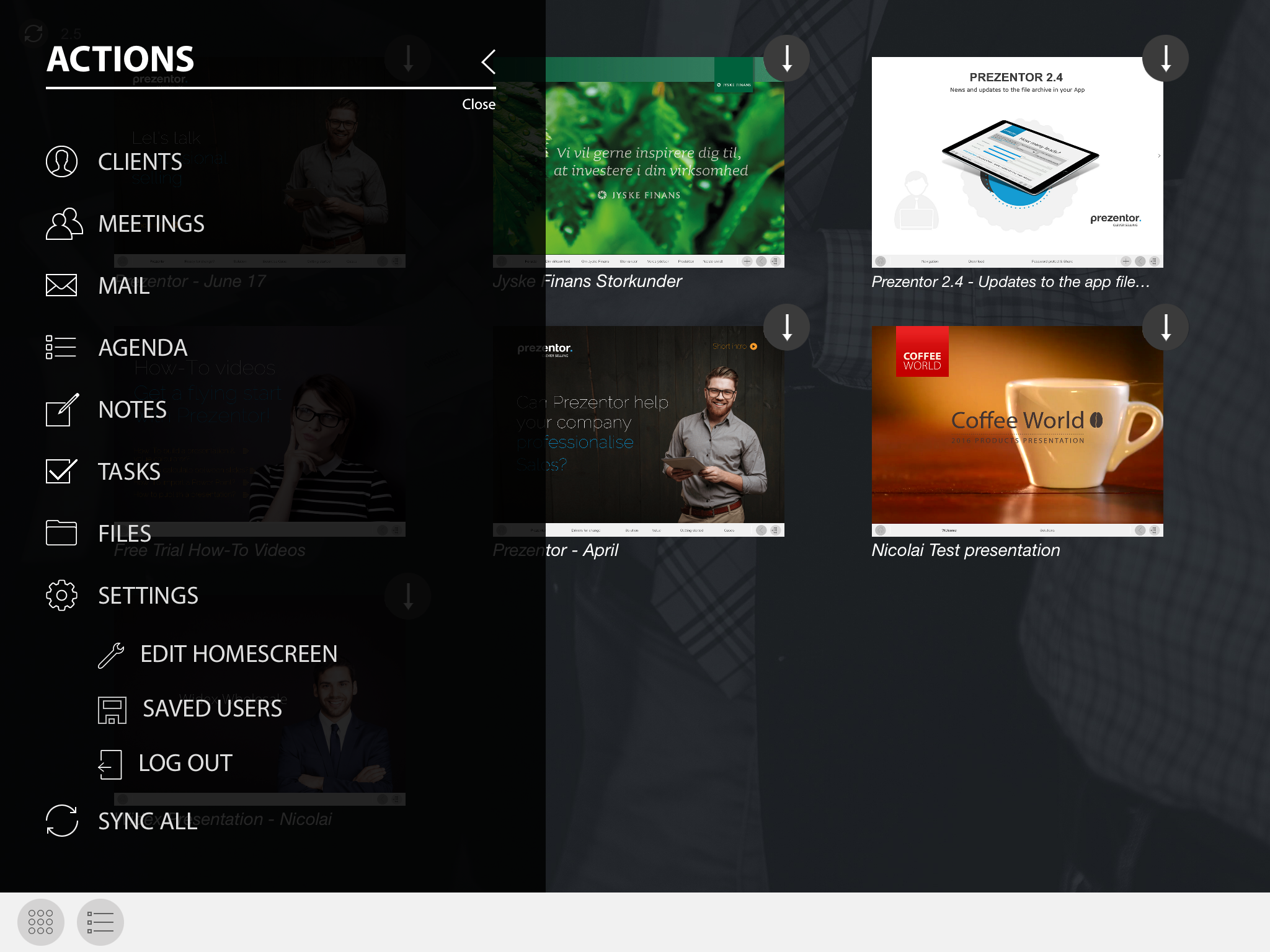 2. Click on 'Edit homescreen' and choose the presentation(s) you want to hide.
The hidden presentation(s) will be marked grey.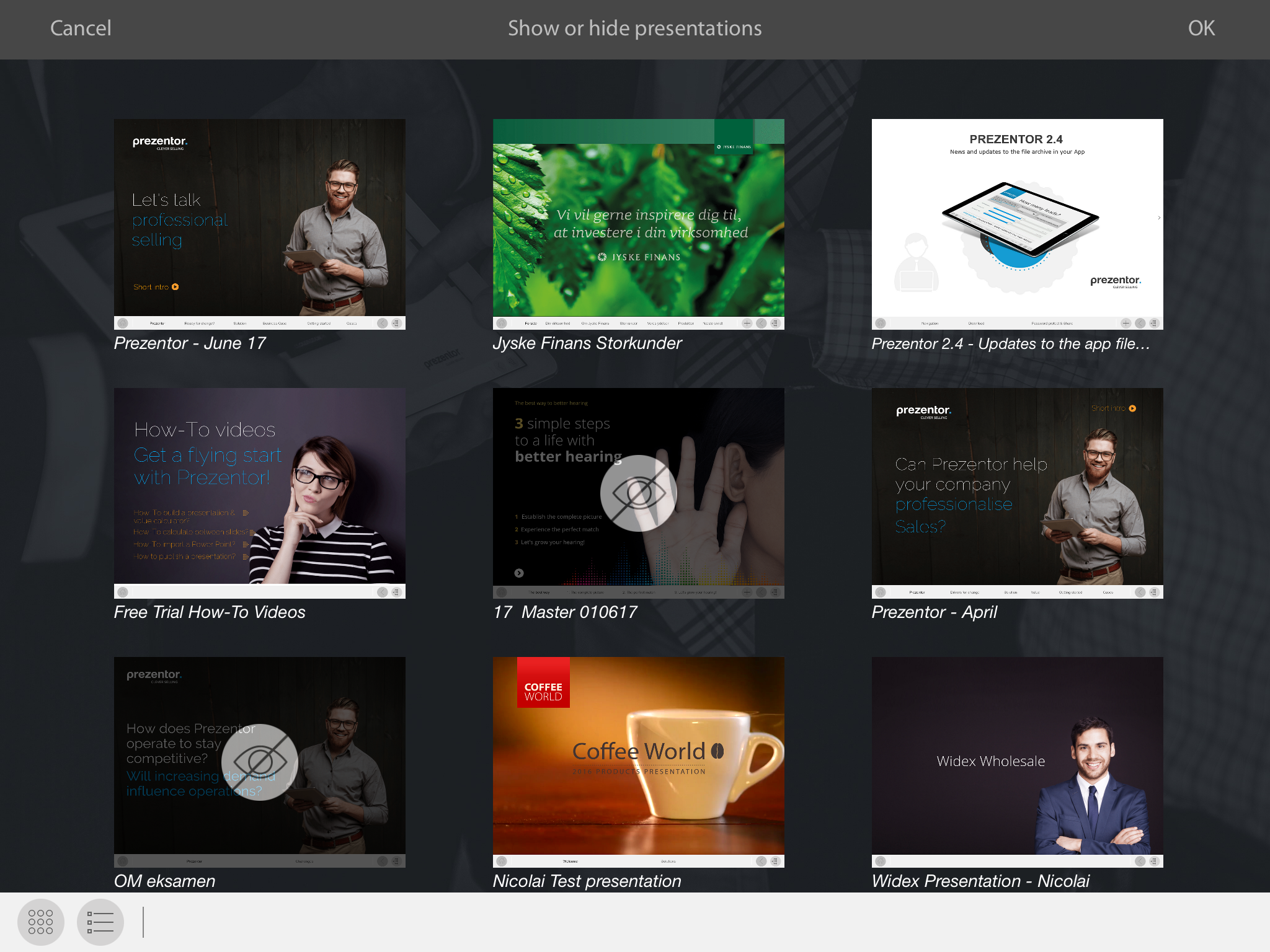 See also: How do I publish a presentation?

See also: How do I unpublish a presentation?