If you have many presentations but do not want all of them to be shown on your Prezentor homescreen you can hide some if needed.

1. Open the 'Actions' menu and go to 'Settings'.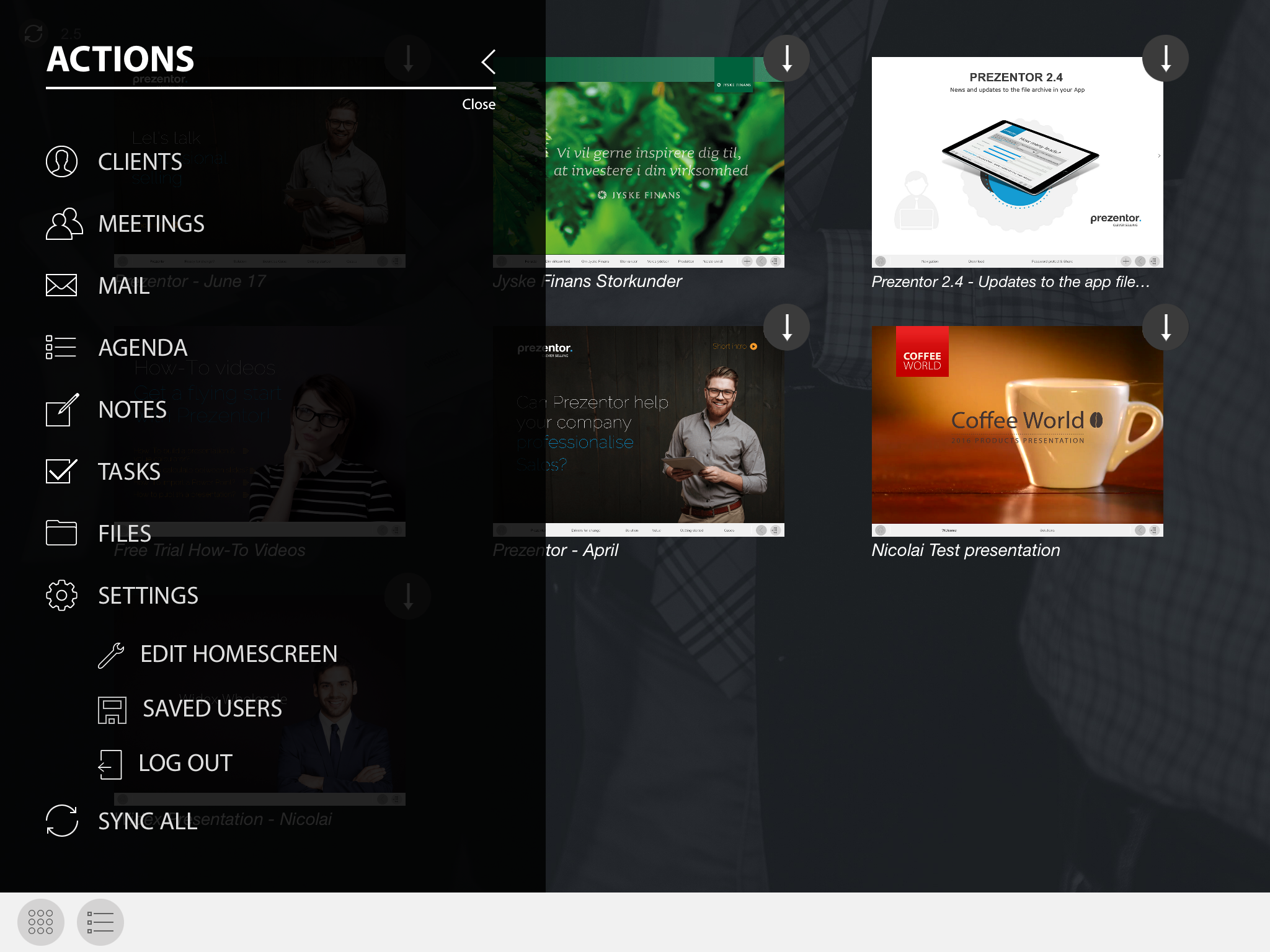 2. Click on 'Edit Homescreen' and choose the presentation(s) you want to hide.
The hidden presentation(s) will be marked grey.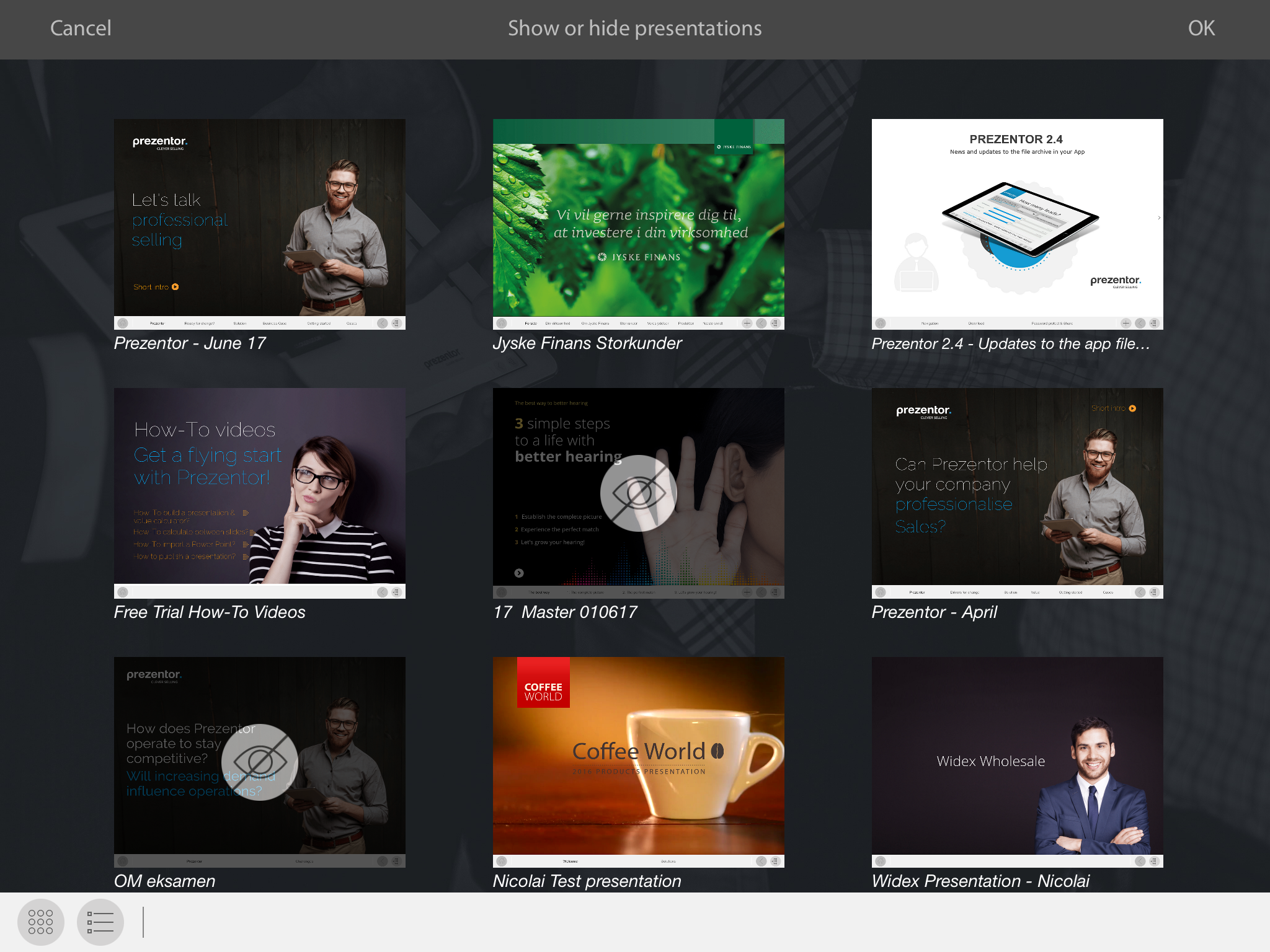 In this small video we show you how to edit your homescreen and hide presentations in the app:
See also: How do I publish a presentation?

See also: How do I unpublish a presentation?