When adding new users to your company's Prezentor, you should always remember to assign them to the correct country, department and team simply because the following workload becomes much lighter. 
When publishing presentations you have to choose who will get access to view the presentation. If you choose a team, all users assigned to that specific team will get access to the presentation. 
Better reports! Assigning users allows you to collect valuable data on the performance of different countries, departments and teams. 
How to assign users?
1. Go to 'Users' in the backend menu. A list of all users will show up.

2. Either add a new user or find the user you would like to assign and click the pencil to edit the user settings.

3. Assign the client by choosing the country, department, and team he/she belongs to. If the user should have access to all material of one specific country, you simply choose the country and leave department and team blank.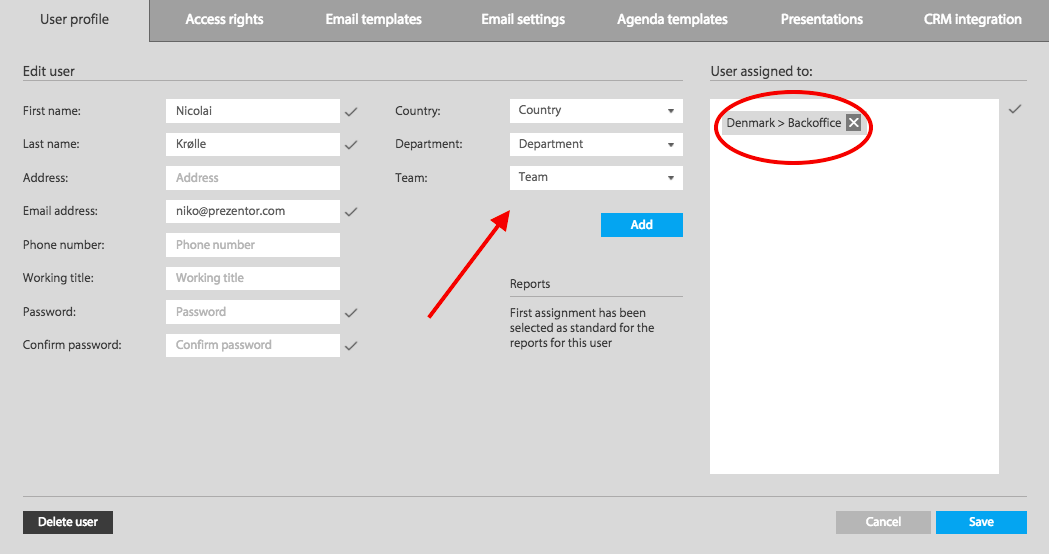 See also: Assigning user to country, department, team
See also: What is access rights?