1. Go to the backend and click 'Reports' in the menu

2. Click 'List' in the top right corner

3. Choose the time period and country/department/team you'd like to get stats from. If you wish to download all data simply leave them blank.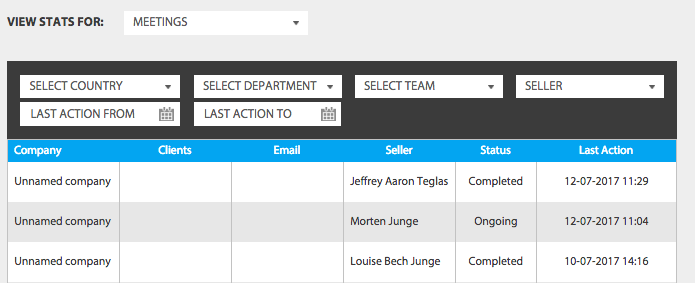 4. Then click the Excel icon located next to the stats shown above. Or compare e.g. different teams directly in Prezentor. 

OBS: Make sure you have the access rights to see reports. Learn more about access rights.