Agenda is a clever tool for preparing meetings with clients. Set up a schedule, add your topics, and invite everyone who should attend the meeting. You can also attach files or presentations to your agenda.


How to create an agenda:

The Agenda tool can be found in both the 'Actions' menu and as a button (list symbol) in the bottom left corner of the Prezentor App: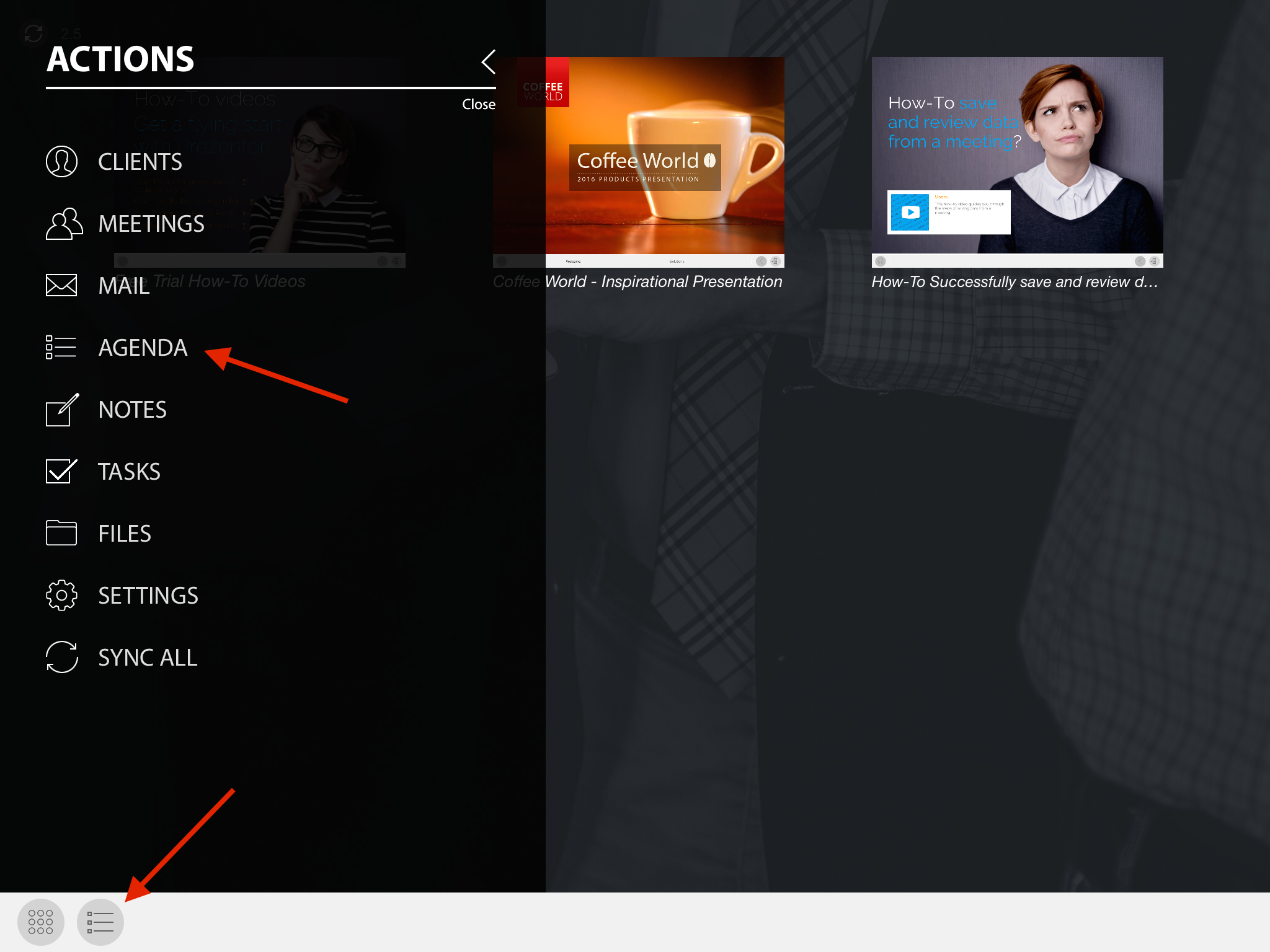 1. Add the text and attach the files you'd like to show your customer. You can add any file to the items on the agenda. It is important to note that you don't have to show every attachment nor item in the agenda - it is totally up to you.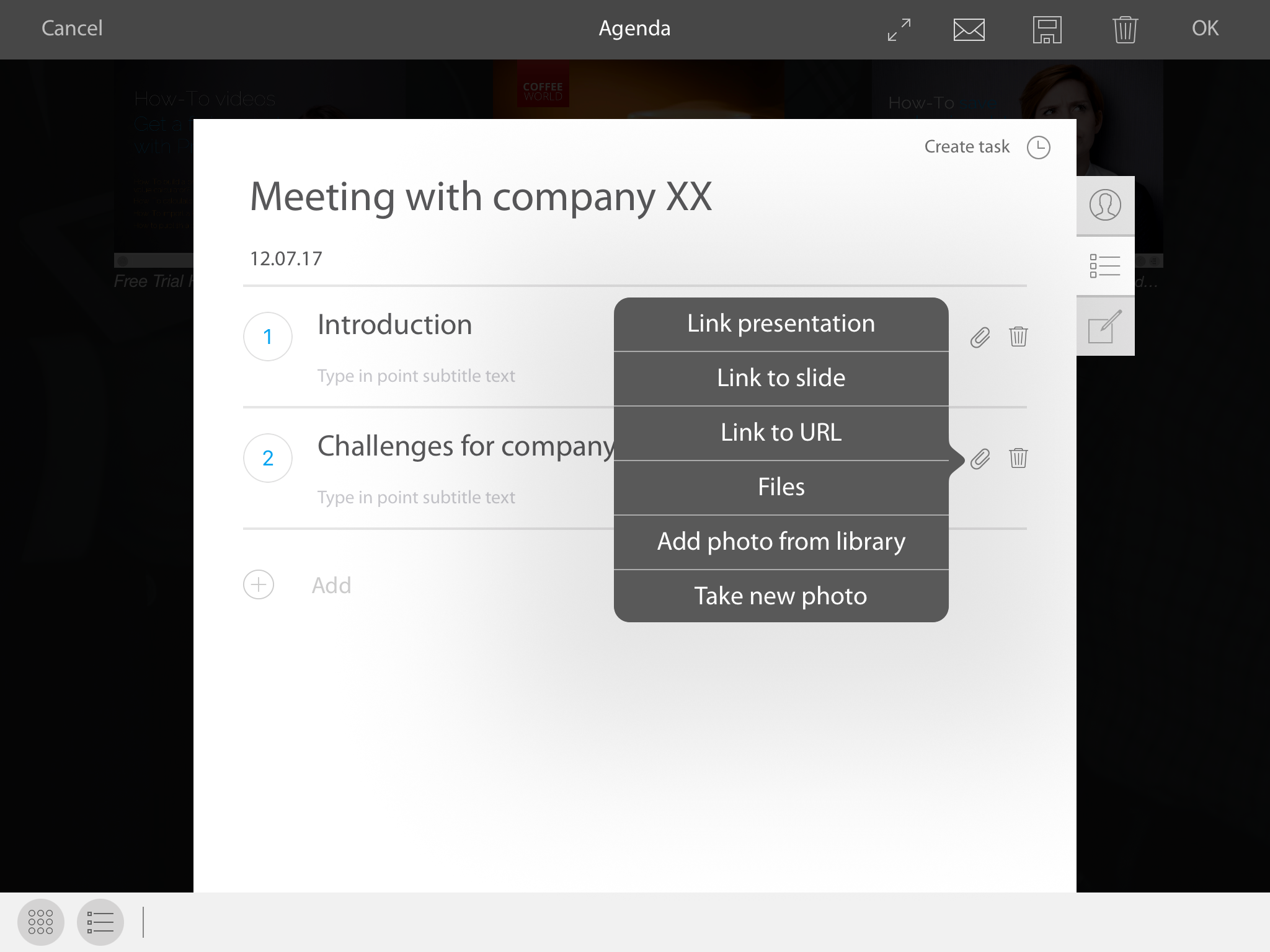 2. After you have created your agenda you can either just save or you can send it to your colleagues or clients. You can send both agenda and notes together or separately.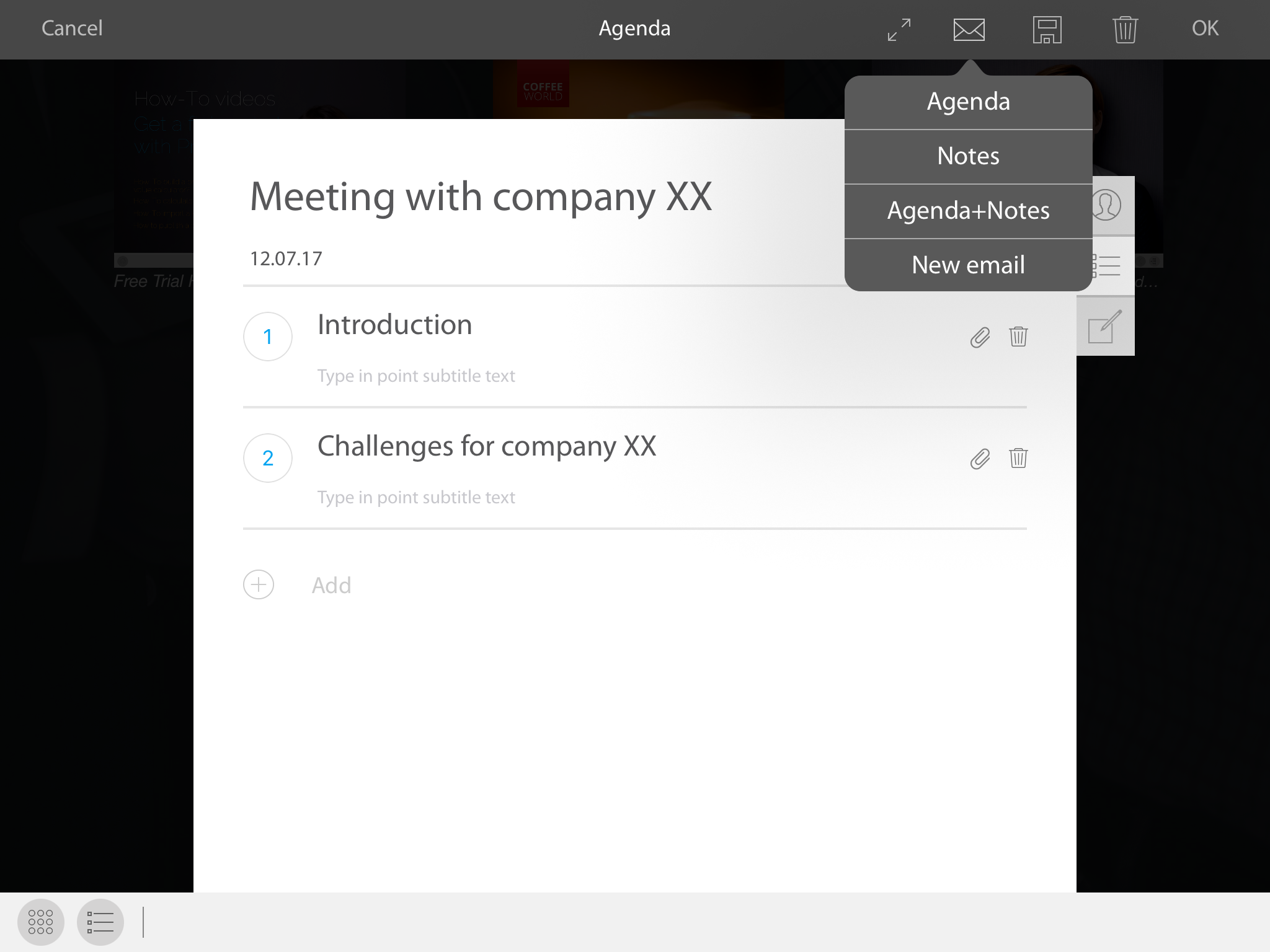 Below we have a video-demonstration on how to create and save an agenda as a template

Note: You can also create tasks in Agenda. It works the same way as with Notes. Learn more about creating tasks.


See more: What is Notes?