If you are an admin, you can create an agenda for all users. This is, however, a manually action meaning that if all need a specific agenda template you have to correct it on every single user. 
1: Click on Users and find the person who needs an agenda template 

2: Search for the User 
3: Click on the User 
4: Go to Agenda templates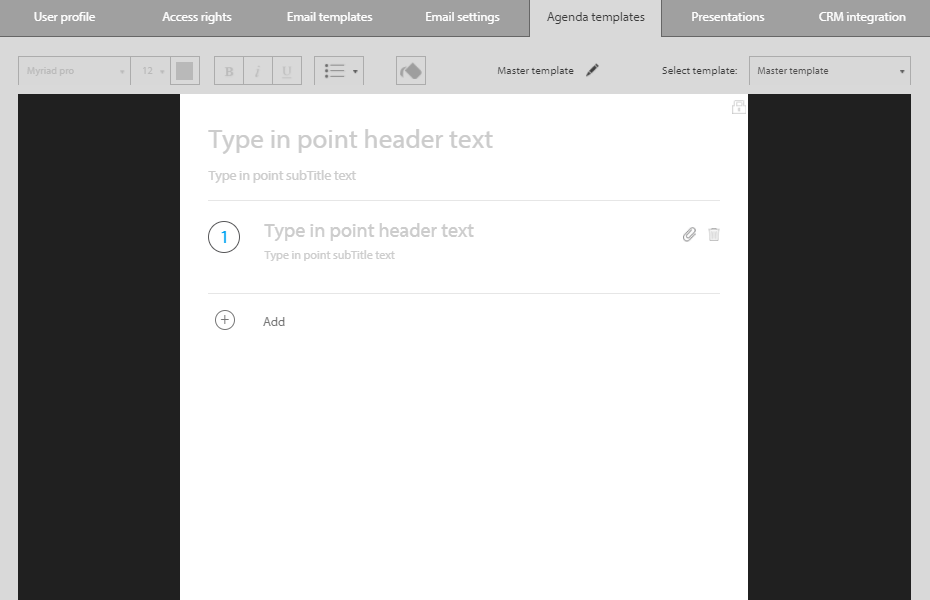 5: Create your template
You can write a headline, write sub categories and attach presentations or other things which may be relevant. Remember to name it - it is done in the top bar, just below the agenda template. Click on the pen, and change the name of template. 
6:  When you have created the template, click on save in the right button corner.