Agenda templates can help you save a lot of time, if you wish to set up the same kind of agenda multiple times. Once created, the template can be saved, edited and re-sent whenever it is needed.


How to create an agenda template: 

If you are an admin, you can create an agenda for all users.
This is, however, a manual action - if all users need a specific agenda template you have to personalize it to every single user. 

1. Click on 'Users' and search for the person who needs an agenda template.



2. Click on the user and head to 'Agenda templates' in the upper section.

3. Create your template. Add a headline, create sub topics and attach presentations or other relevant files.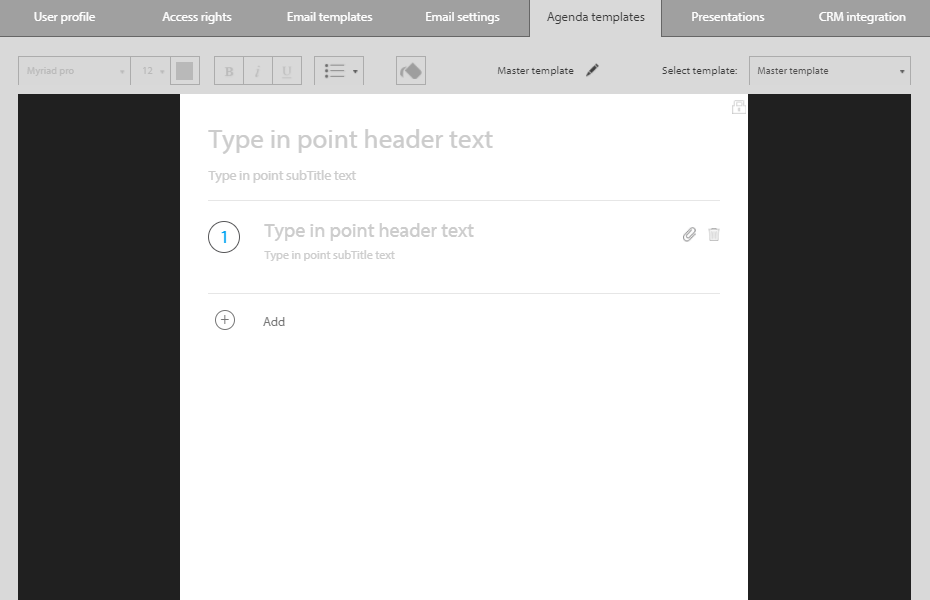 4. Remember to add a name by clicking on the pen symbol in the top bar.

5. 'Save' your changes in the right bottom corner.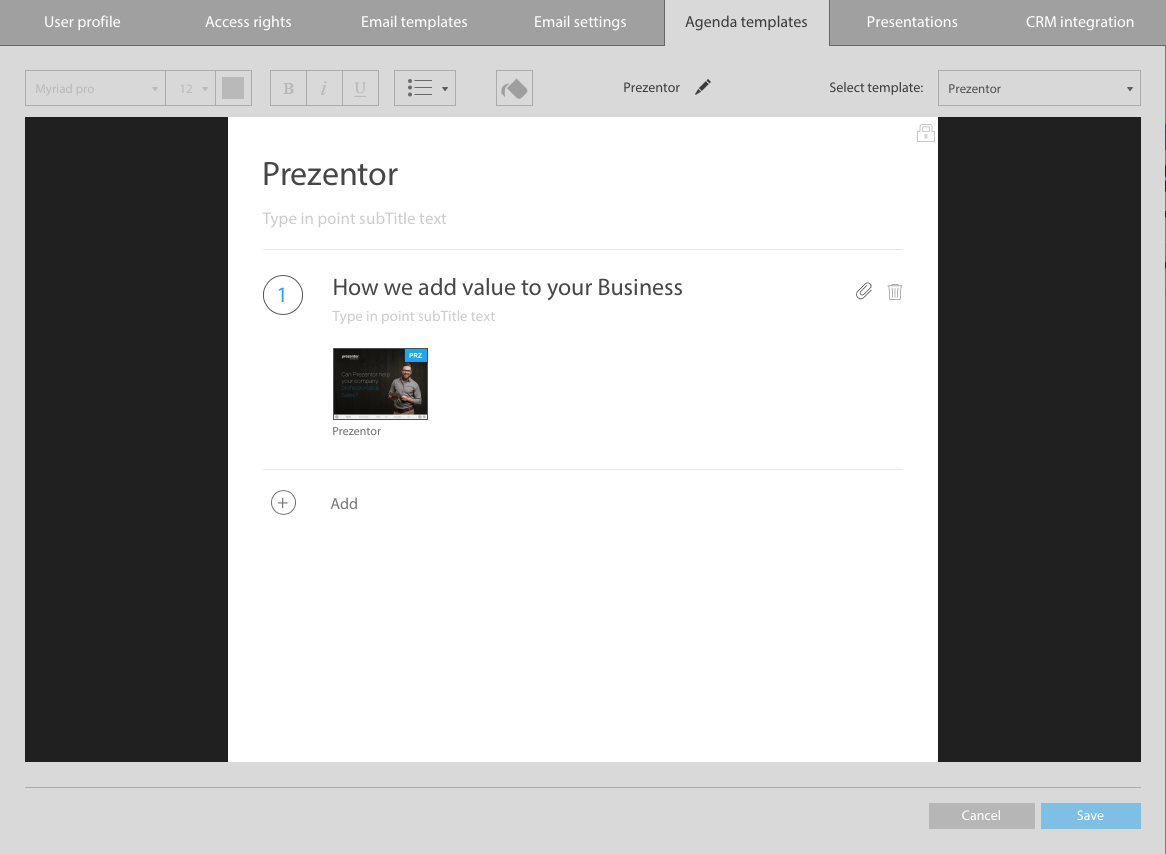 See also: What is an agenda and how to create it?
See also: How to create an e-mail template and attach slides