You can easily import a PPTX/PowerPoint-file to Prezentor. 

Requirements:

The PPTX-file has to be in a standard format, 4:3. To secure that your files are 4:3, please follow this link.
In order to make images look sharp, we recommend bringing all images to double size.
How to upload a PPTX:
1. Click on 'Create New From PPTX'.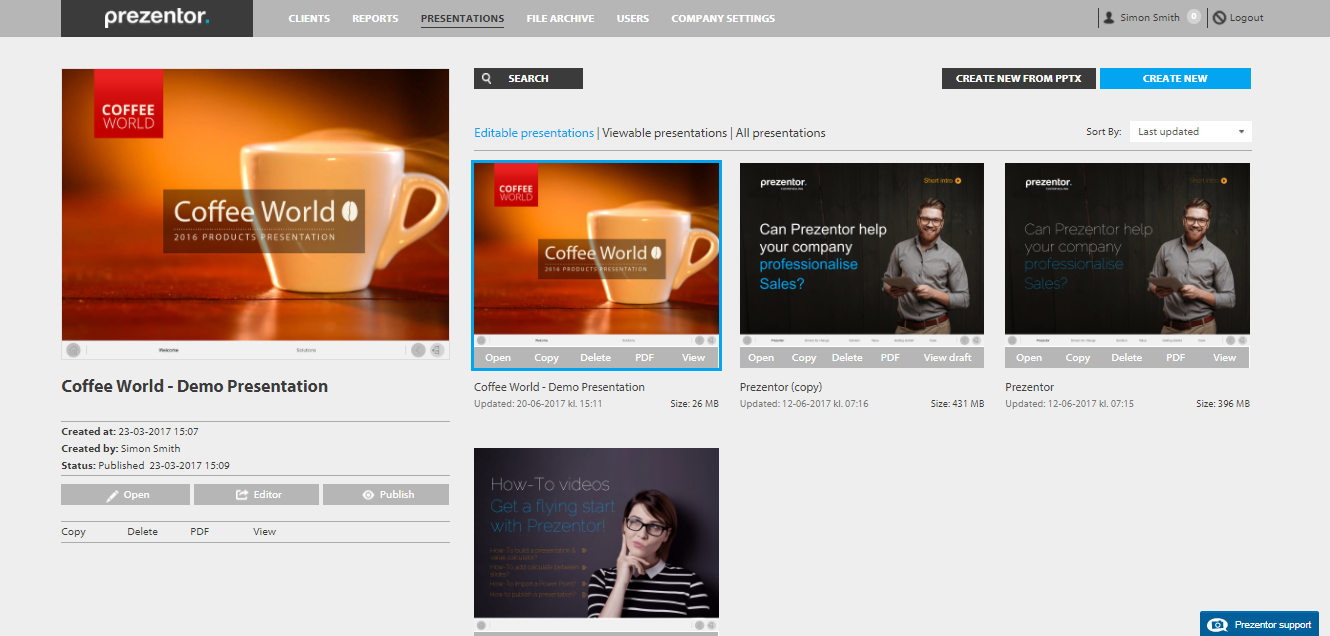 2. Choose 'File Archive' or 'Upload File'. 
File Archive can be used if the PPTX-Presentation is uploaded to the File Archive. If not, use the upload function.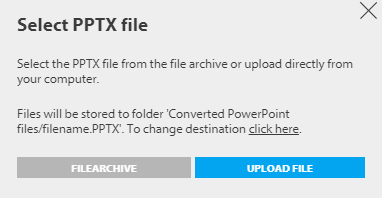 3. Select format.
Although you can upload files in 16:9-format, we highly recommend uploading a PPTX-file in 4:3-format.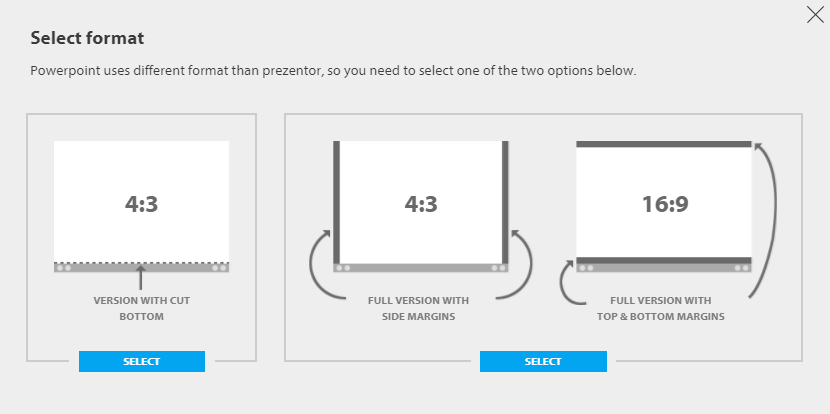 4. Click on 'Convert Now'.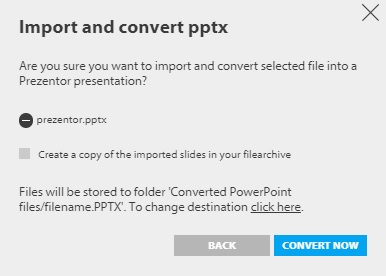 Within few minutes the PPTX presentation will be uploaded and ready to use.
 If you still need a little more help, please watch the video below for full instructions. 



See also: PowerPoint - How to extract images and more from a PPTX