With Prezentor it is possible to see when a client opened the e-mail you sent him/her. Moreover, it is possible for you to see what the client looked at when he/she opened the e-mail.
There are two ways to view these stats.
To view stats in backend
1: Go to Clients
 

 2: Search for the Client  
 3: Click on the Client Name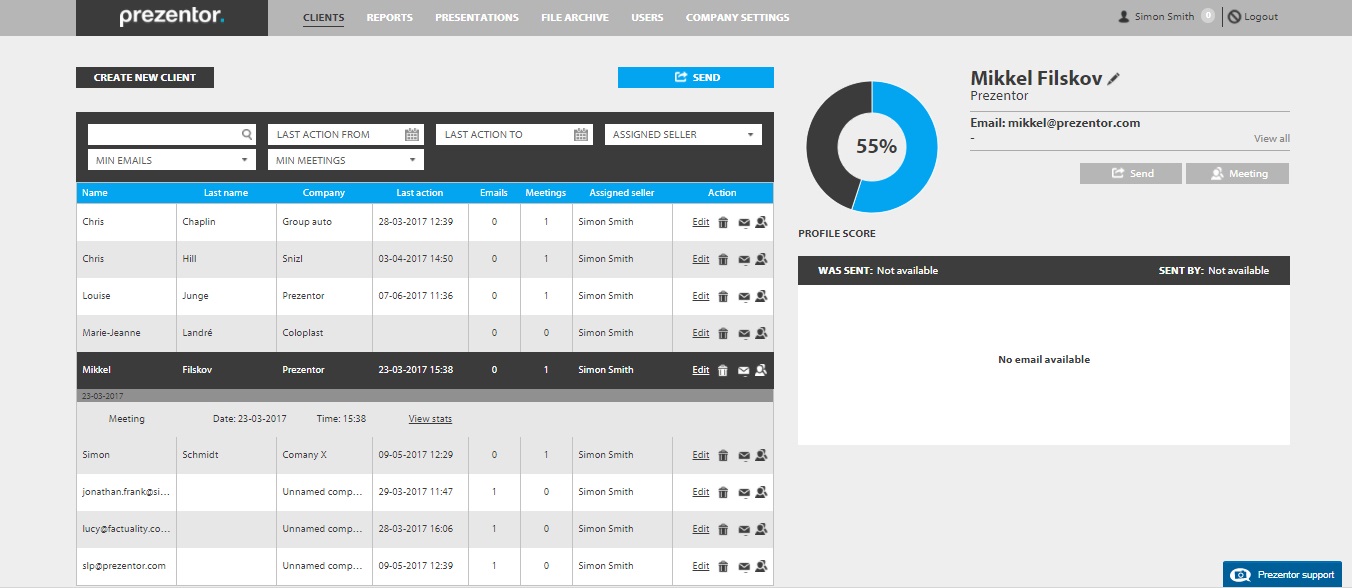 4: Click on View stats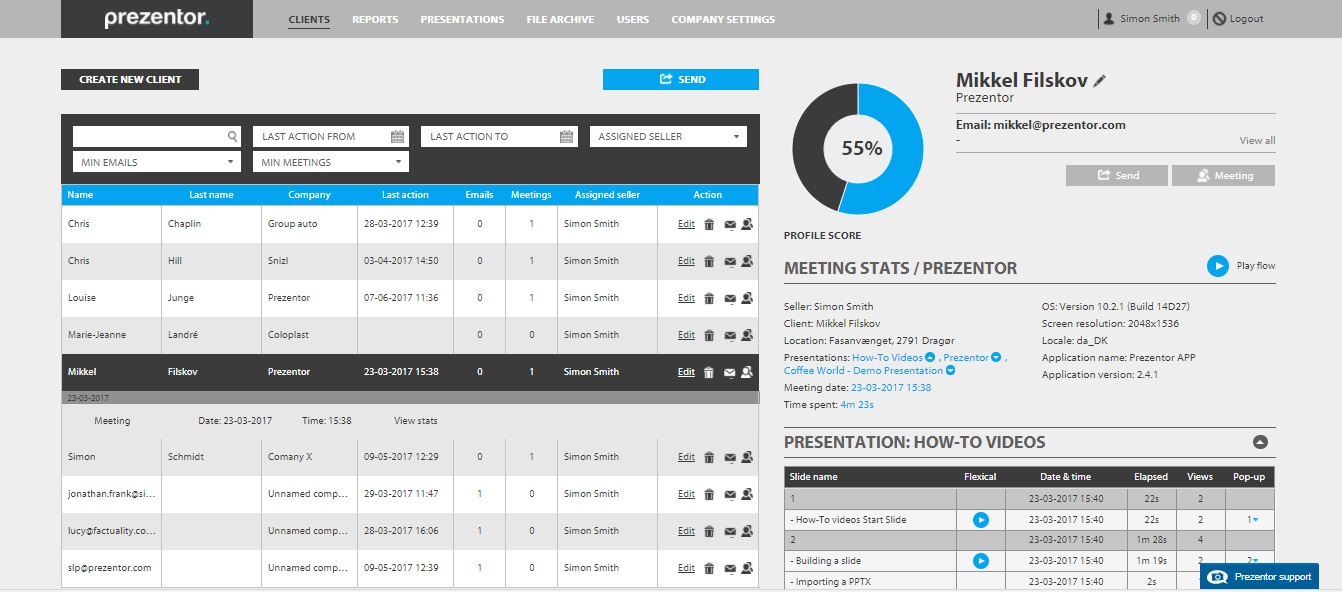 On the right side of the screen you have all client information, how much time the client spend on each slide.  
View stats from iPad 
 1: Click on Action Menu in the left bottom corner.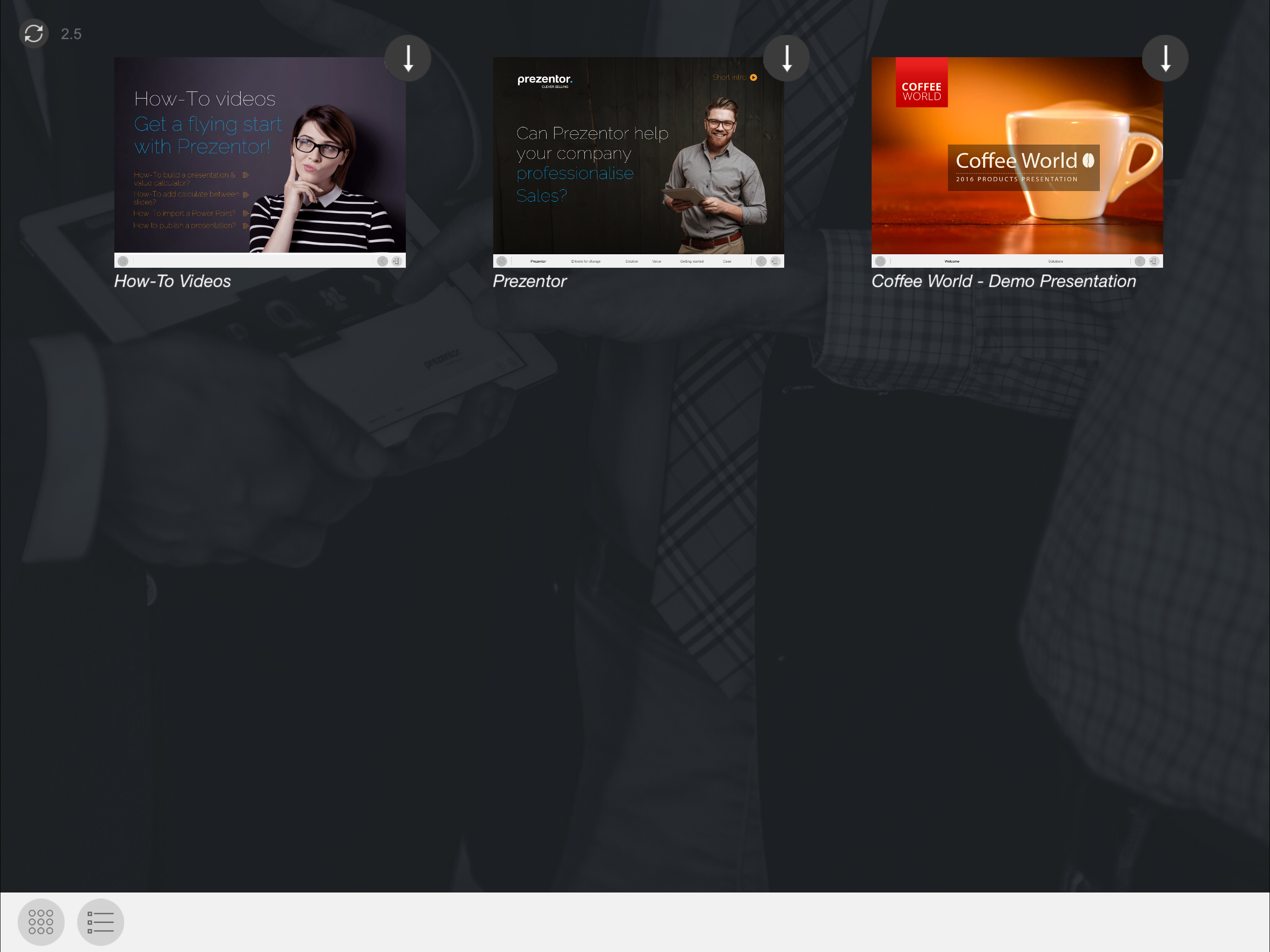 2: Click on Meetings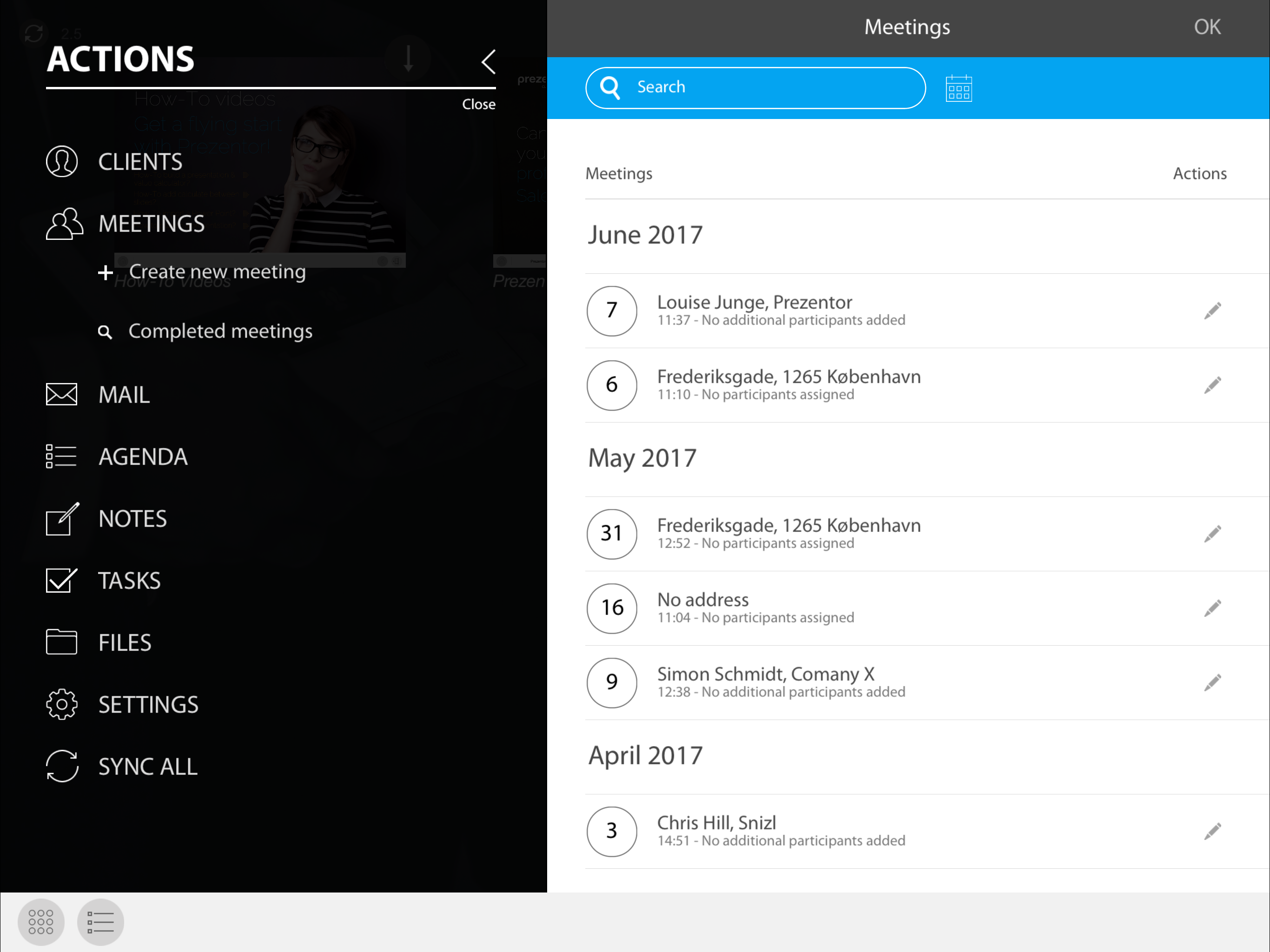 3: Search for the Client you want to see stats from.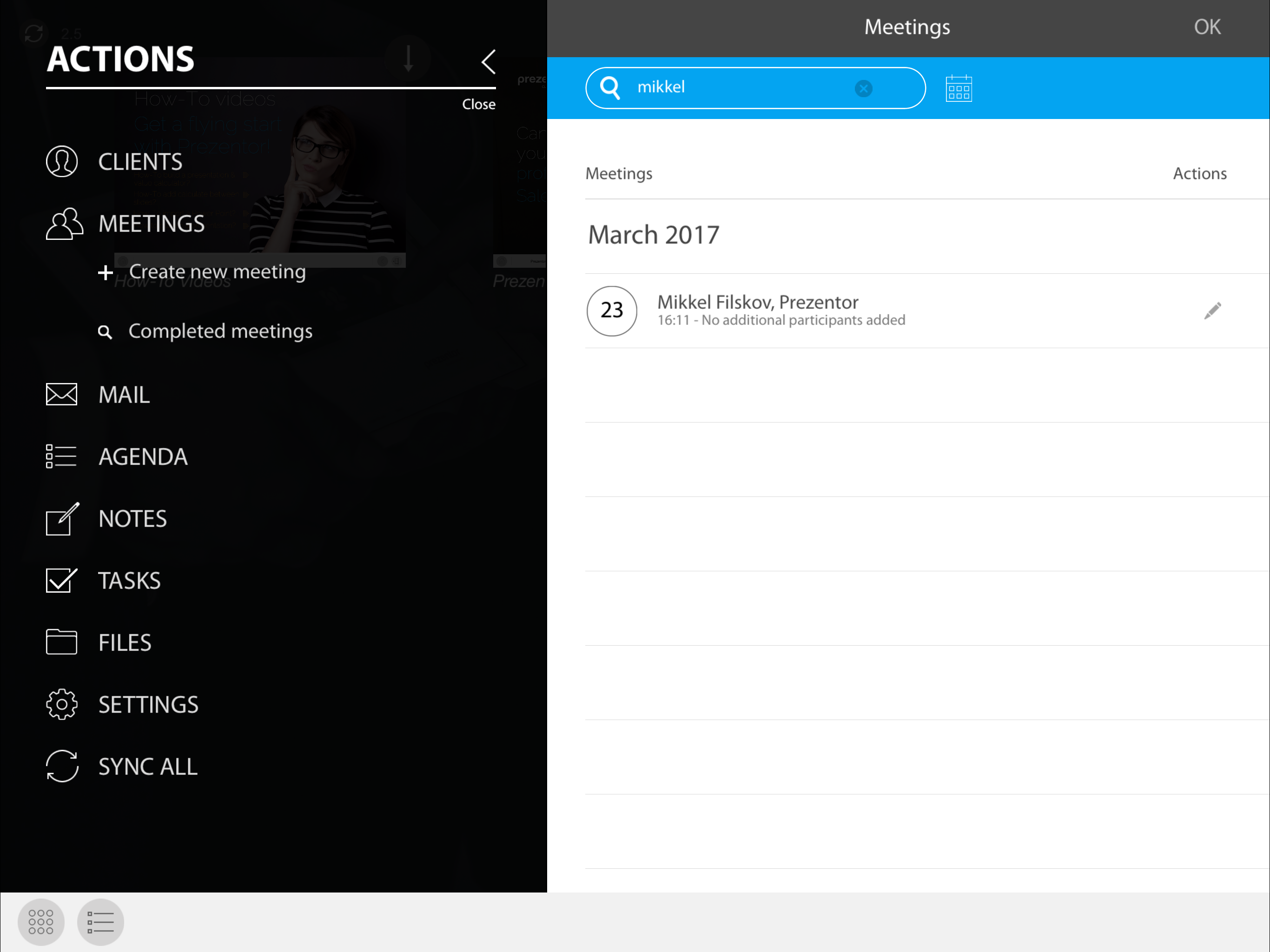 4: On the lefthand side of the screen you can see what the client has clicked on, and how the client overall interacted with the presentation.