It is not as difficult as it might sounds like. There are, however, two ways of doing it - either from the backend or directly from the Prezentor App. 
To make files available offline from backend
1. Go to File Archive.

2.  Under 'Saved for offline' - check off the file you want to make available for offline use.

 3. Once checked off, the file will synchronise and will be available offline. You can now see it in offline mode and can work with it even without internet connection. 
To make files available offline from your iPad
1. Click on the 'Actions'-menu in the left bottom corner.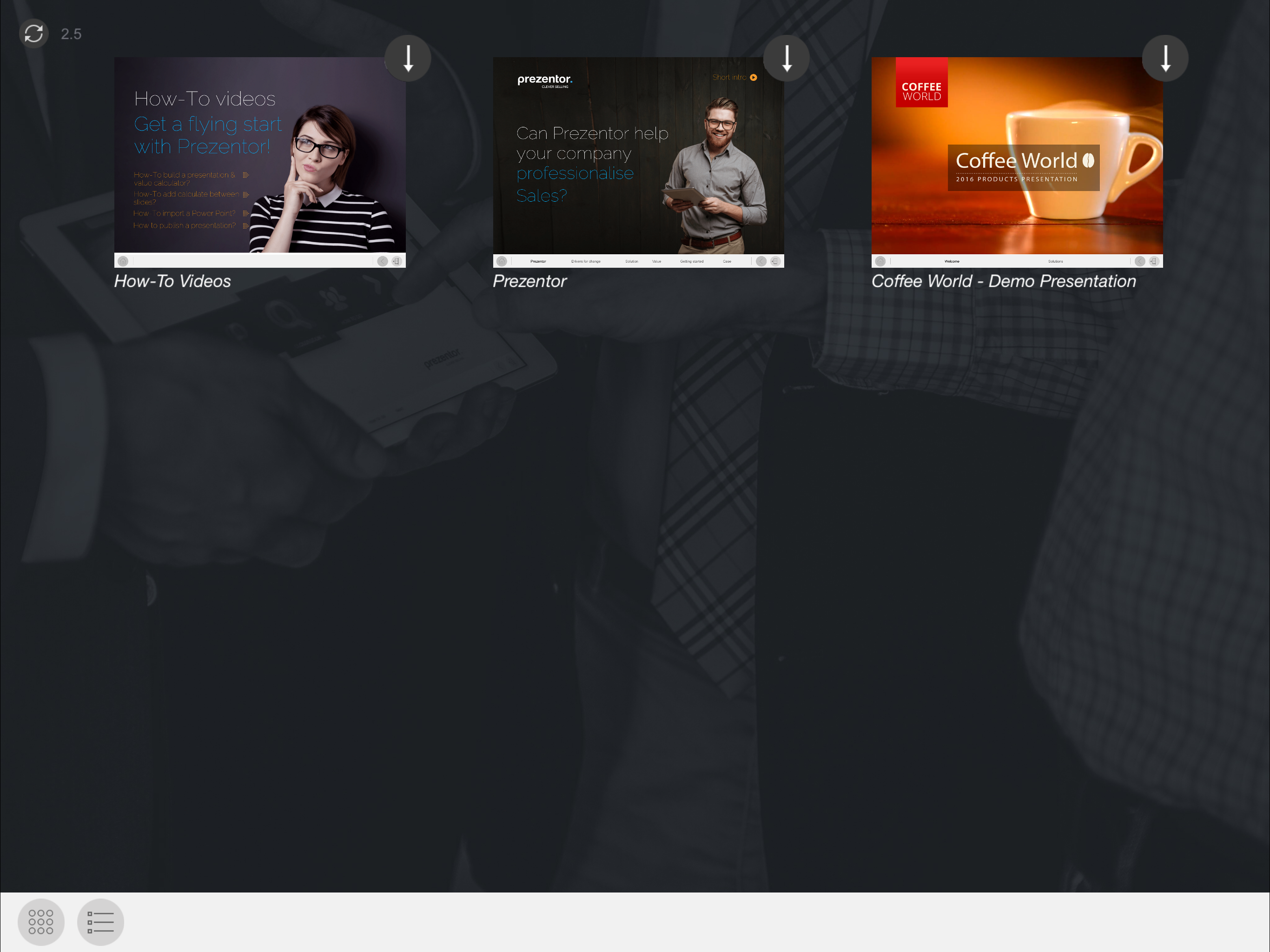 2. Go to 'Files'. 
3. Click on the cloud symbol you find in the 'Status' column. The download will start.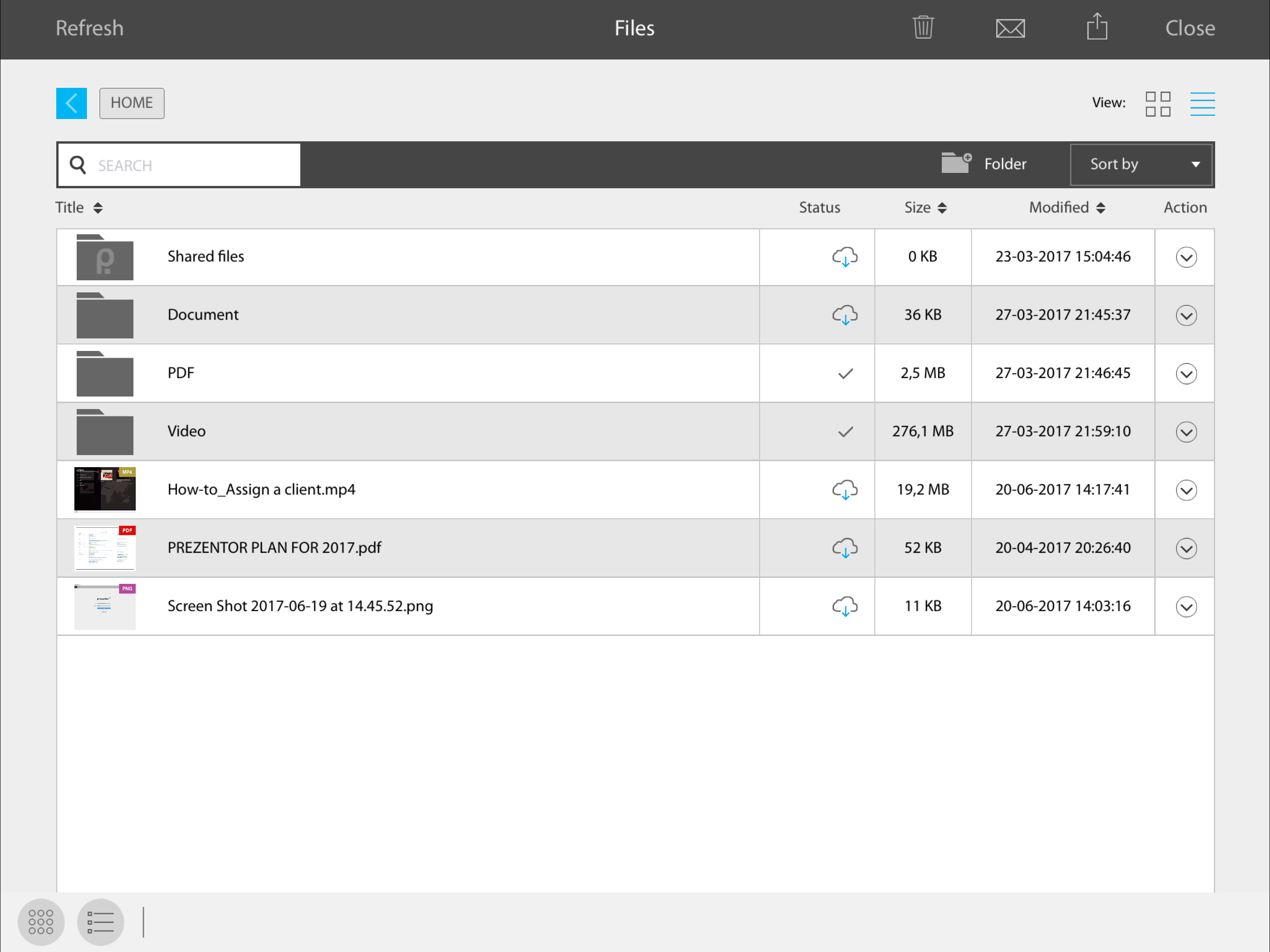 4. When dowloaded successfully, the status of the downloaded file will change from a cloud symbol to a check mark.