In order to be able to work offline, make sure that you download the presentation(s) you want to work with while you are still online. Once downloaded, you can start working offline.


To make sure the presentation works in offline mode:
1. Press the arrow - and the downloading process will begin.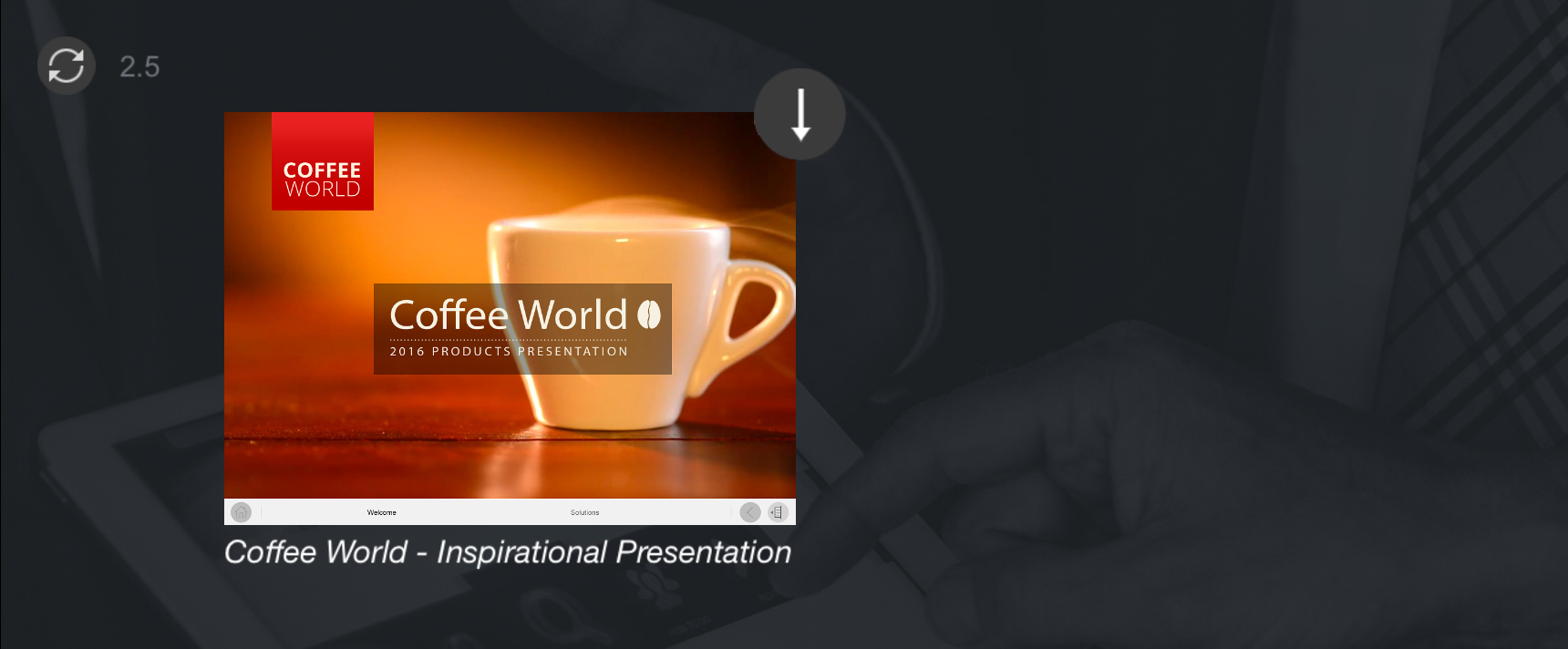 2. The presentation is now downloading, and will be available offline when the download has reached 100%.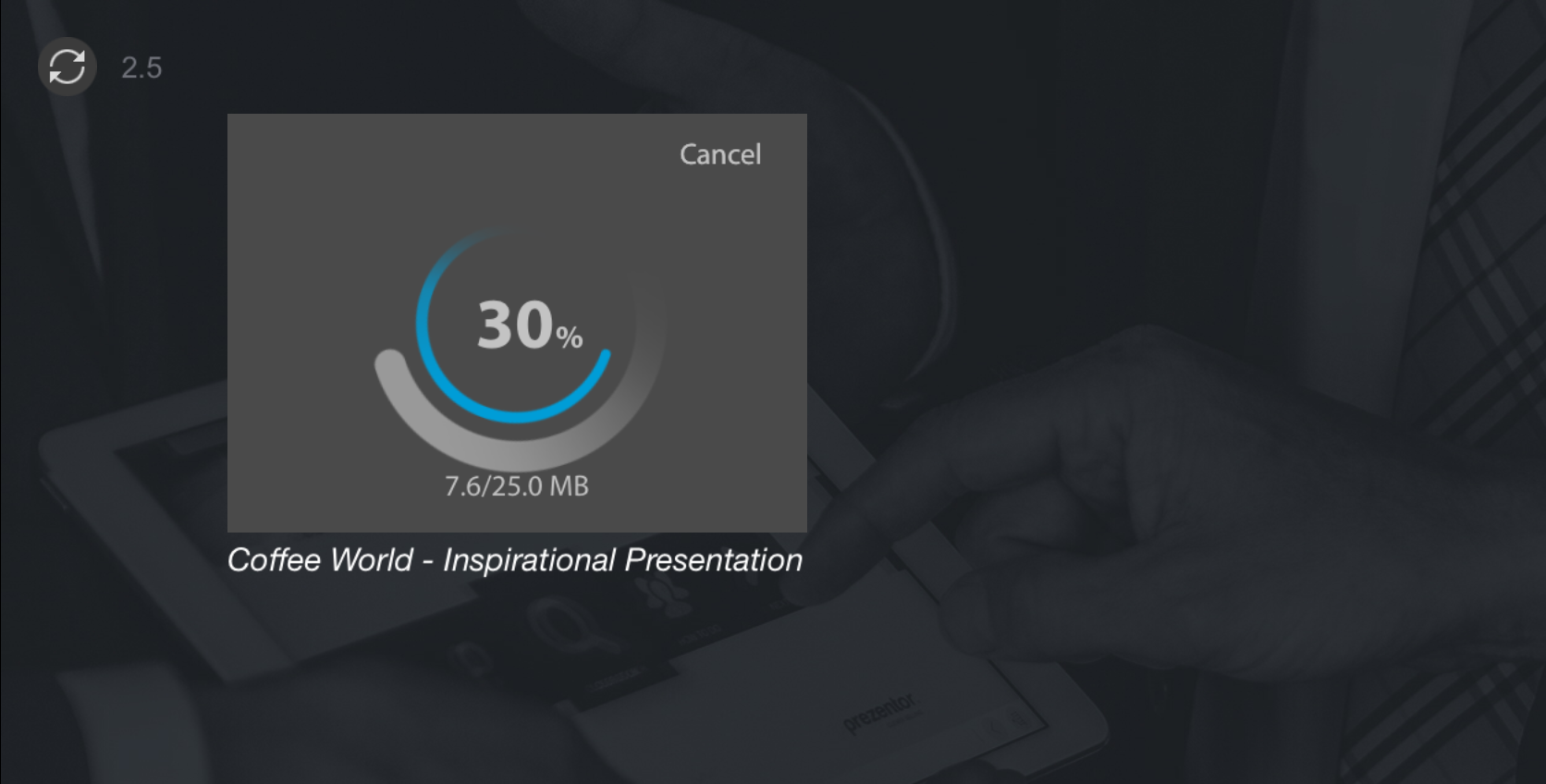 3. You are now ready to present in offline mode.
In the video below you will see a video demonstration of how to download the presentation to offline mode:
See also: How to hide slides in a presentation