1. Click on 'Forgot password'.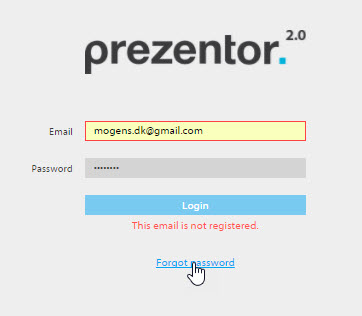 2. Insert your e-mail and a temporary password will be sent to your mail. 
Note: Please be aware that the e-mail can end up in your spam folder.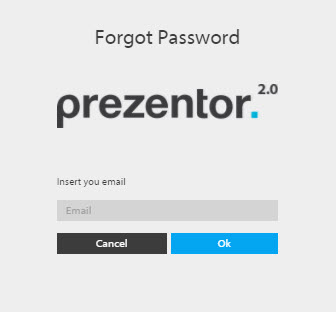 If you, however, experience problems when resetting your password, please contact your country admin or our Prezentor Support at www.support@prezentor.com.
See also: How to change my password? 
See also: Updated password security