How to create a new User
1. Click on Users 

2: Click on Add new user

3: Fill out the information 


4: Assign the user to Country, Department and Team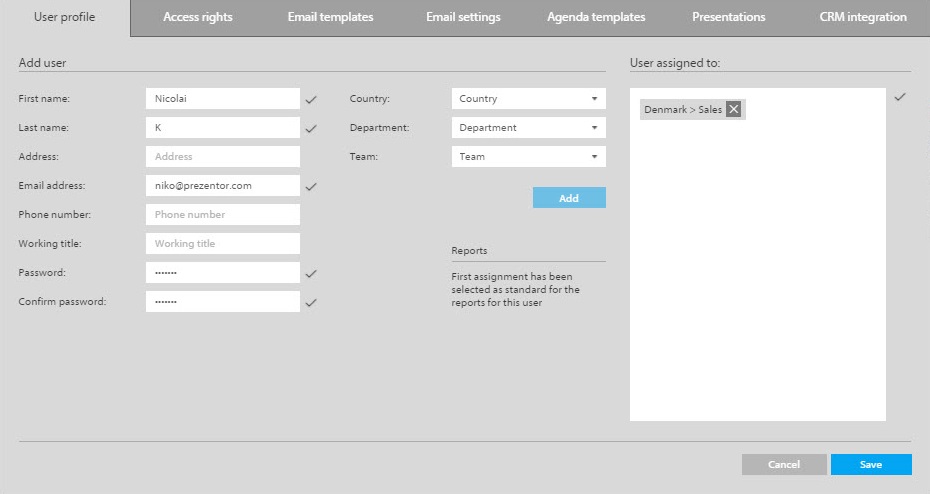 The user is assigned the his/hers department. The user can get more rights - to see how, and what rights the user can get, please take a look at What is Access rights?
5: Click on Save, and the new user will figure under Users
The new user has to be informed when the account has been created. As you have created the password for the new user, remember to inform the new user about login details. 
For the new user to change password, please see How to change password?