Using a hotspot is a smart way to structure the content of your presentation.
It helps to not let your slides appear too full and unorganized. Clicking on the hotspot, all the content that you've attached will appear. It is up to you if you want to add a textbox, images, videos, calculators and graphs. Try it yourself and make your slides look more professional.
Tip for working with a hotspot: 
Uncheck the marked checkbox for disabling the hotspots and you are able to make changes to the widgets that are under the hotspots. (Note: Don't worry, you are not disabling hotspots in the presentation.)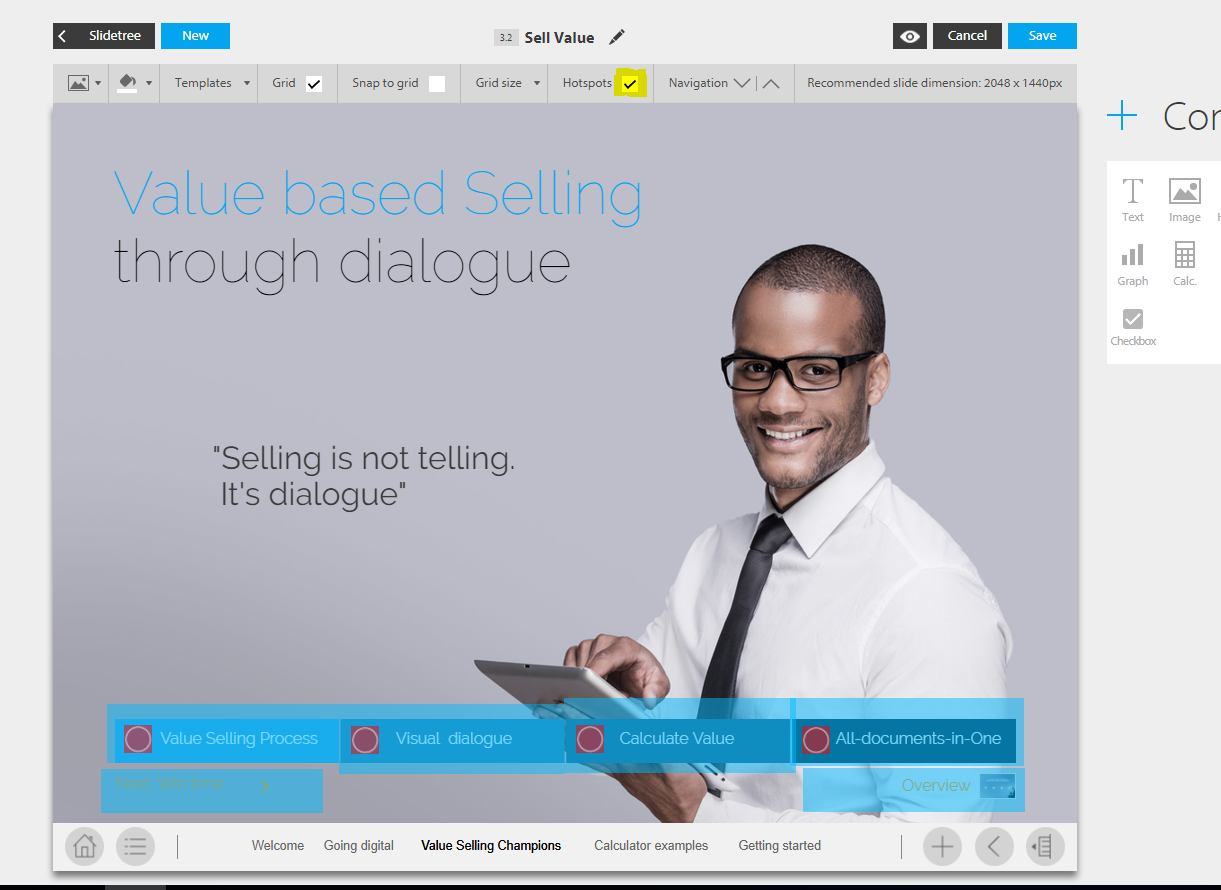 You are then able to make changes.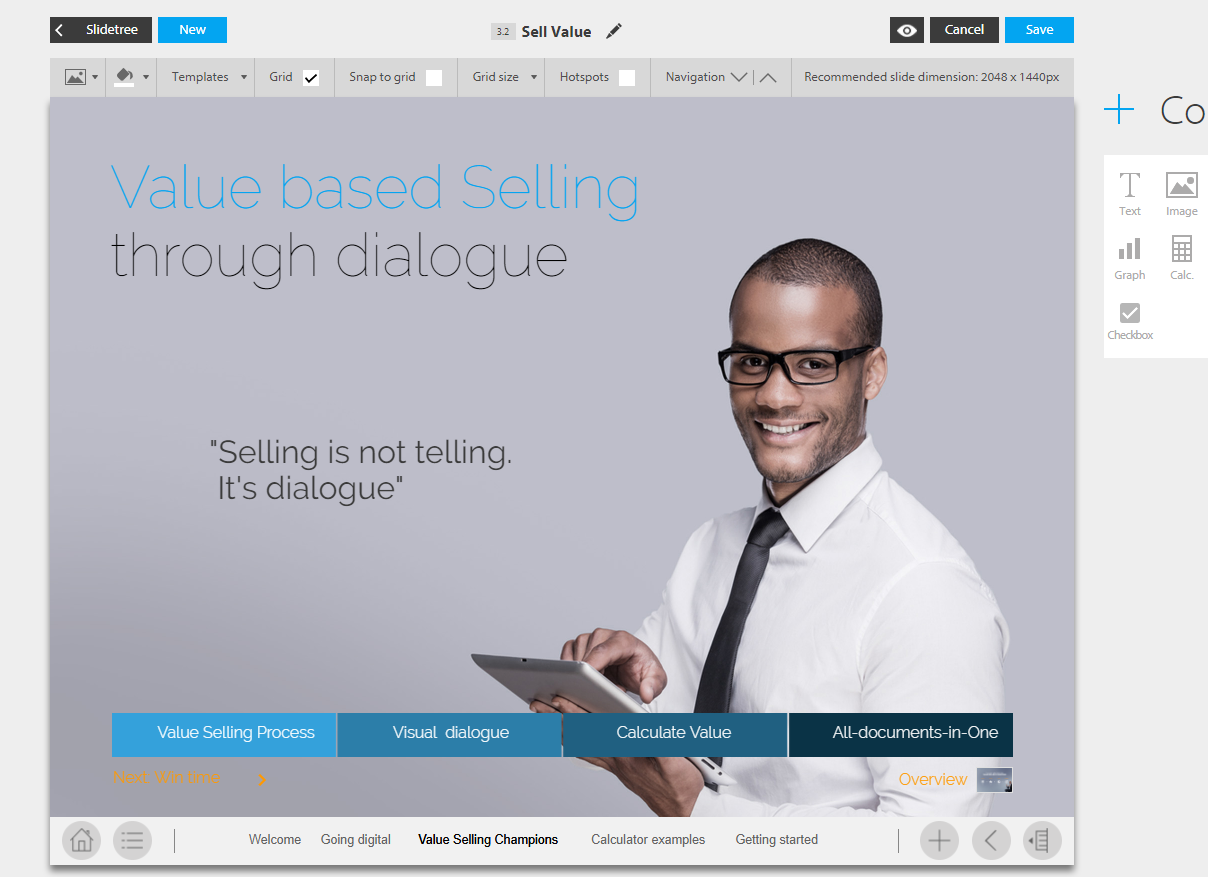 See also: Tip - using transparency for hotspots