Building a graph uses the same principles of the calculation field - you can divide/multiply/plus etc.. different input widgets such as Sliders (S*(number)), Checkboxes (B*(number)) and Input (N*(number)).
Below is an example of a pie diagram using Sliders to determine the values.
When the graph is selected you see the names of all widgets on the page, just like when selecting a calculator.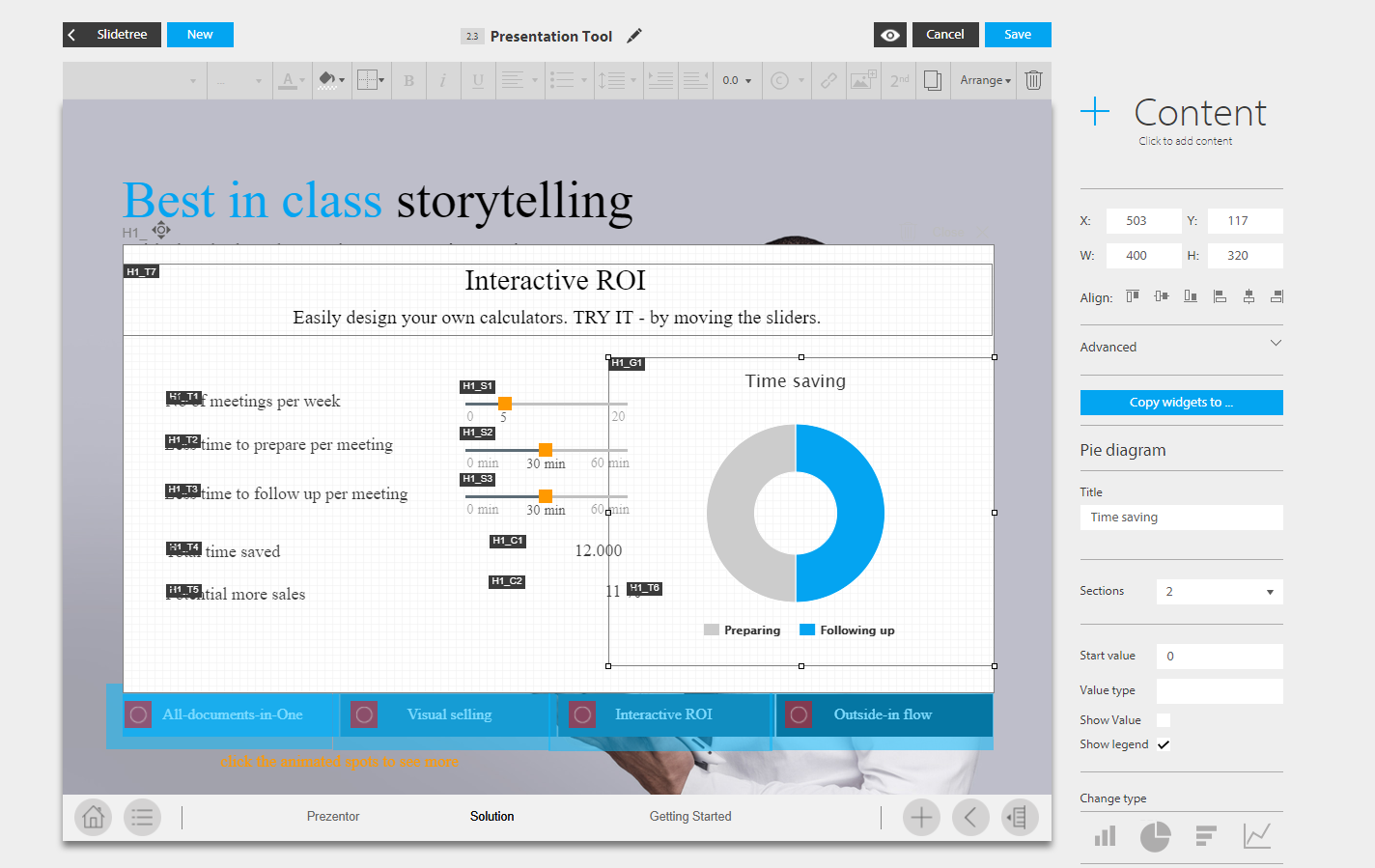 Hereafter you can select the specific section of the pie diagram, here it is the grey section which is selected: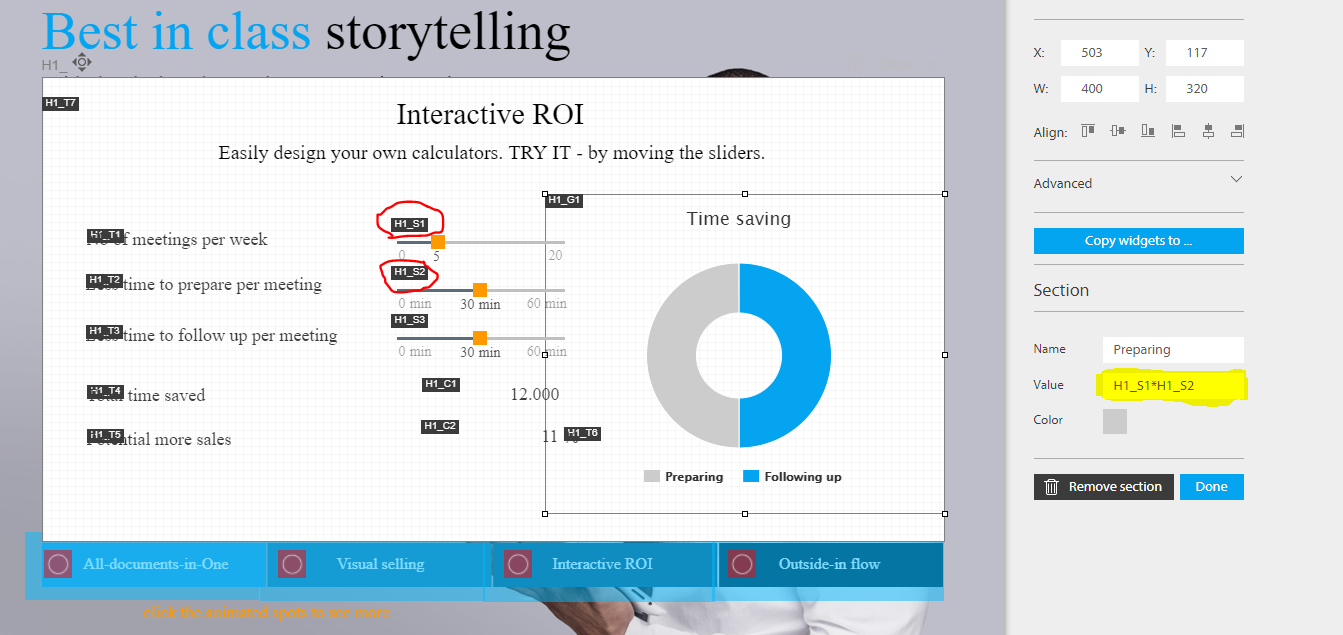 See the yellow marked value field: This is where the calculation is typed in. So in this case the Slider called H1_S1 (H1 is for Hot Spot number 1) is multiplied by the slider called H1_S2.

And here it is the blue section which is selected and the calculation in the value field has been put in: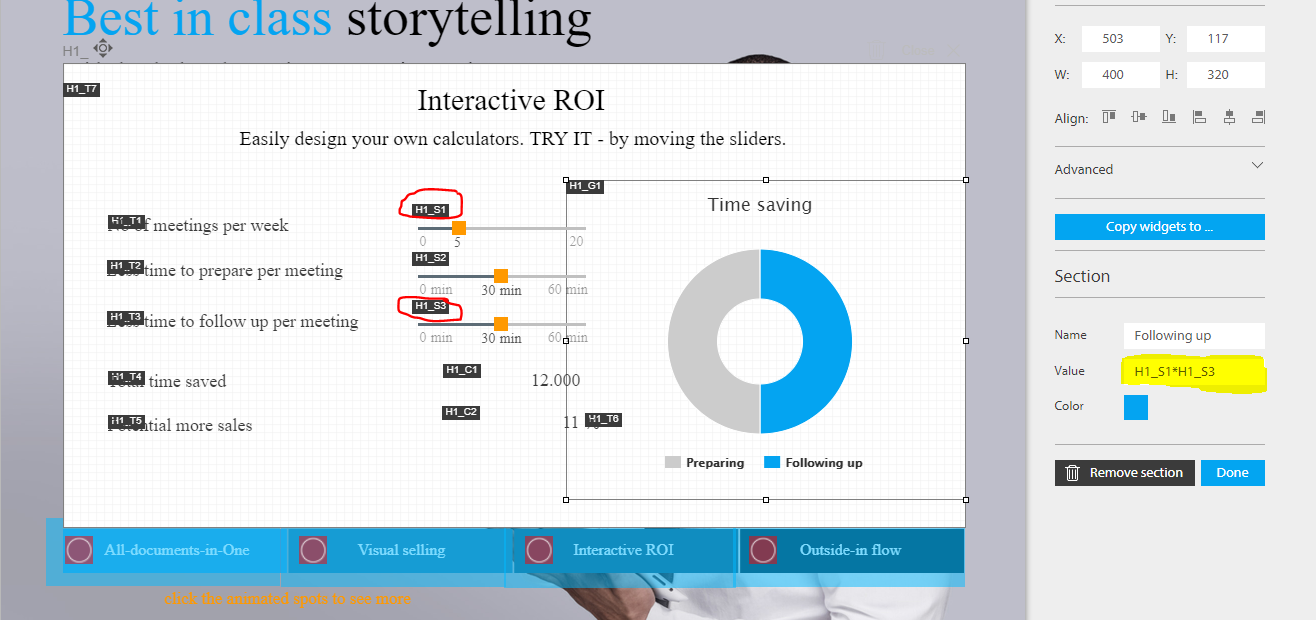 We do hope this helps you in making your own graphs and by creating a dialog tool that supports your value-based selling!