With this tip you can easily get images and other elements from a PowerPoint presentation to your Prezentor presentation. This method helps you to extract all elements in a PPTX to one folder - this is especially useful for images which you want to upload to the File Archive in Prezentor.


When using a Mac, please have a look at the video below.



When using a PC:
1. Choose a PPTX-file. (Note: Make a copy of the PPTX-file, so you still have it later.)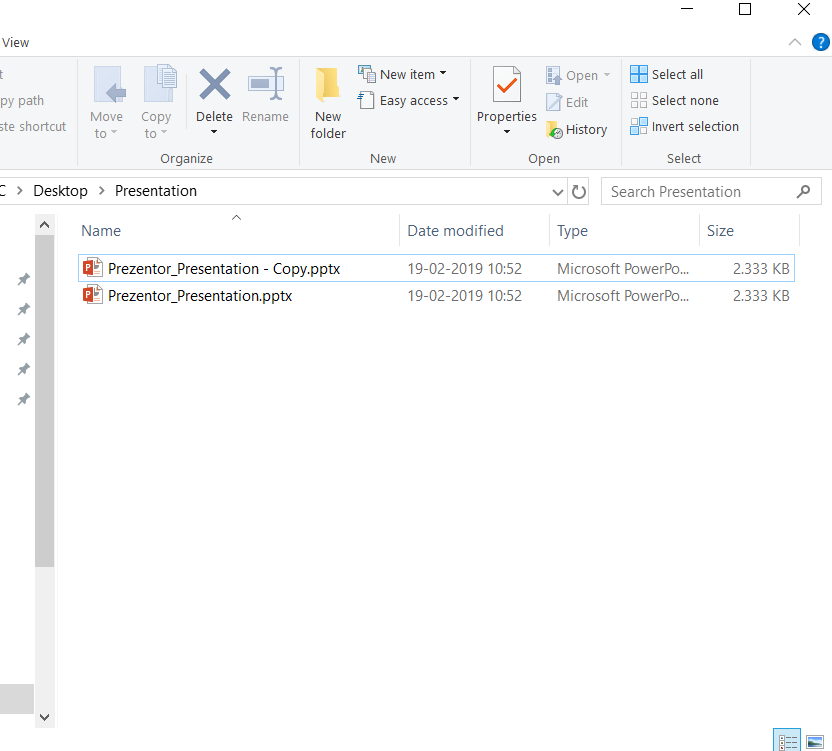 2. Rename the file to '.zip'. (Note: This changes the file and does not make a copy, so be sure to make a copy of the PPTX before you do this.)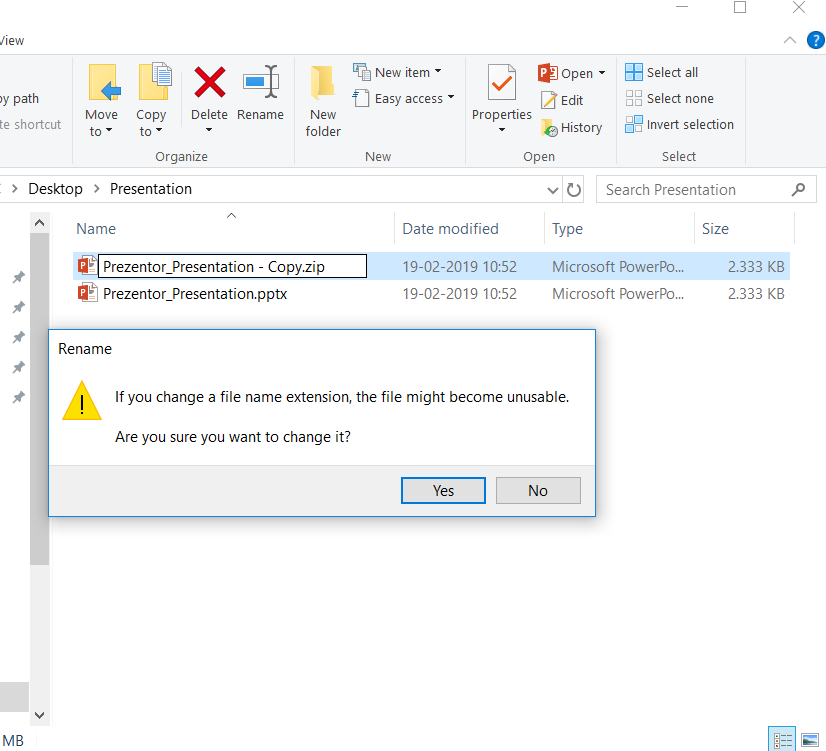 3. You now have a zip file of the former PPTX.
Extract the .zip file. Now you can go through the folder as such: "ppt"->"media" and then can upload these images/files to Prezentor and you are ready to use them in your presentations.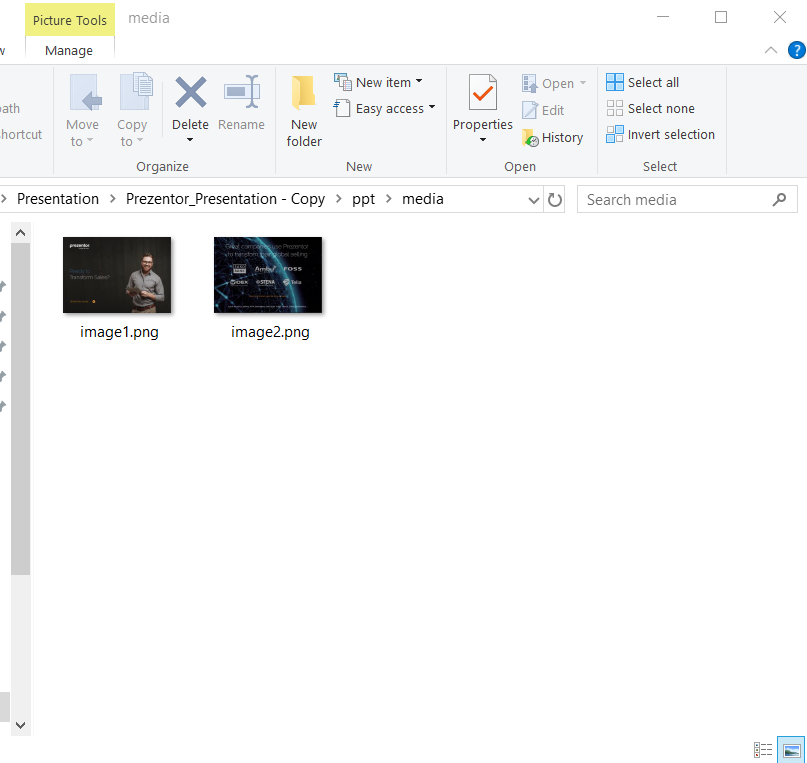 See also: How to import a PPTX-file to Prezentor