In order to make the background visible while using a hotspot you can do the following:

1. Add hotspot.
2. Choose function and add content (e.g. image).
3. In the colour section you can now adjust the transparency of your hotspot.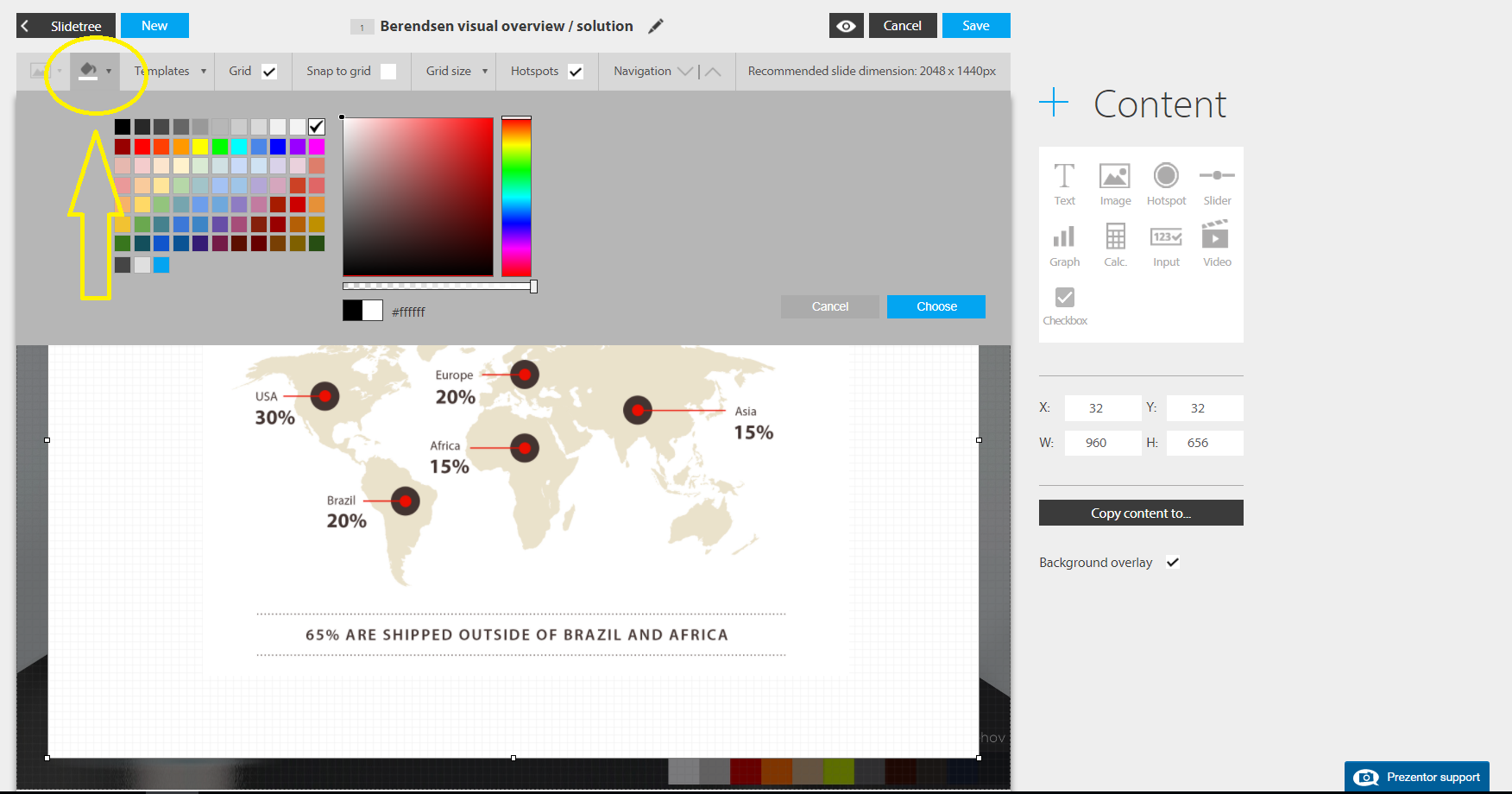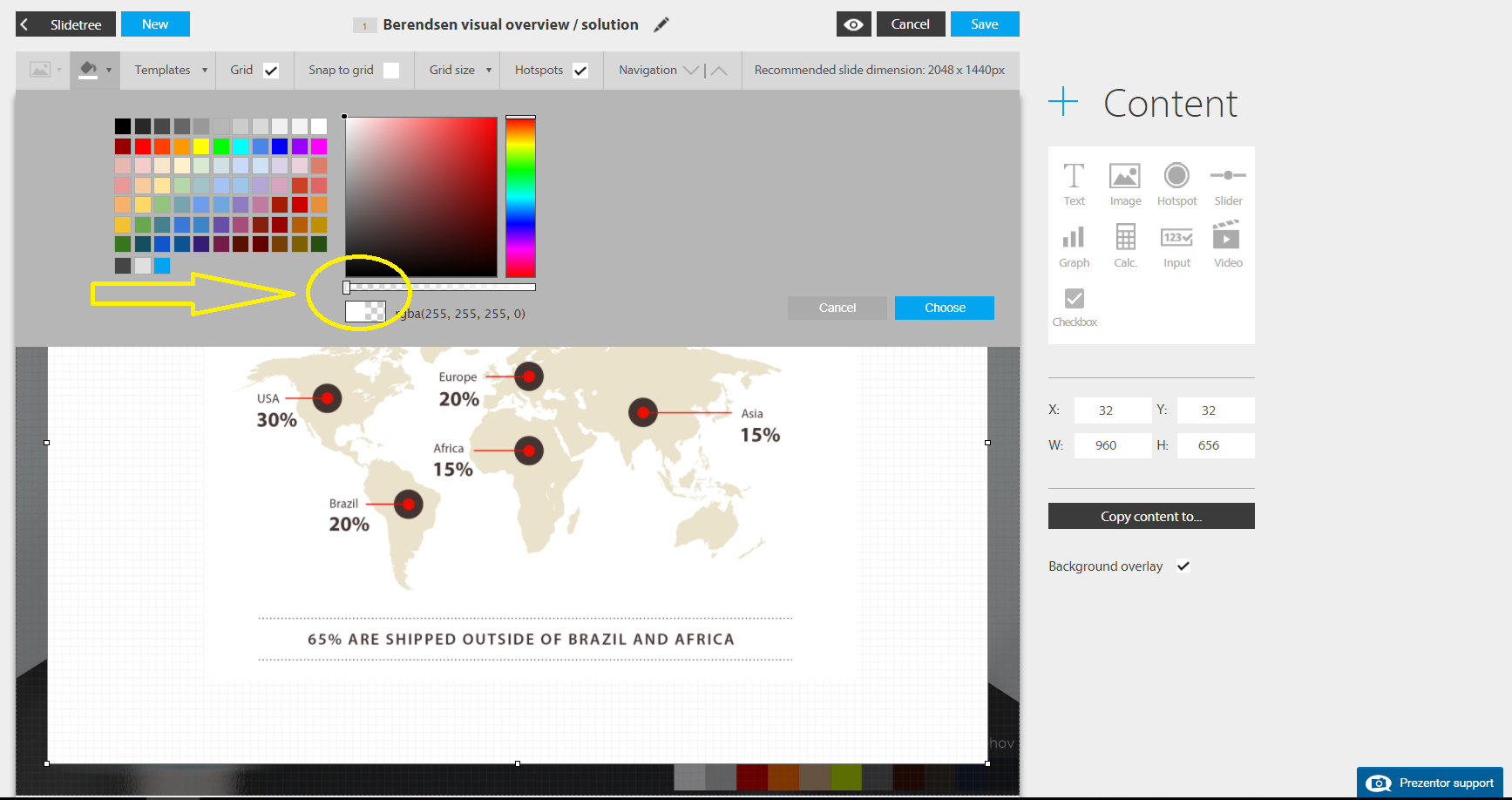 If you have odd sized images we recommend making these a .png file format and make the background transparent.
Note: This needs to be done before the file is uploaded to Prezentor.
Using transparency can also help when you want to hide lines (1px) in case an image doesn't have the intended size for a slide or hotspot. 
See also: Tip for working with hotspots